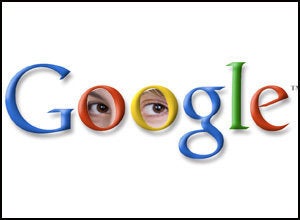 This is not the first time this question has been asked. Jeff Jarvis started this discussion back in 2008, and covered the topic in his book entitled What Would Google Do? However, in recent times with the banking sector in so much turmoil and facing the ire of so many, the question probably is not whether a Google might come along and start a bank, but when will an Amazon, Google or Facebook weigh in to this space?
Unlikely? Skeptical? Let me challenge that thought with a simple fact. Google already has a banking license ...
Since late 2007 Google has held a banking license issued by the Central Bank of the Netherlands -- De Nederlandsche Bank. The license is nominated as being for digital banking services. They're not the only ones looking at financial services to extend their brand. As of May of 2007 Pay Pal has held a banking license from Luxembourg. HP has banking licenses in a few countries, allowing it to issue loans and leasing agreements. The publisher of the online science-fiction game "Entropia Universe" has a banking license from the Swedish Financial Supervisory Authority and this enables it to encourage trade of their virtual currency used in their online world. What about Apple? Well as far as we know they don't have one ... yet.
What's wrong with your bank?
Many feel that the big banks have become too big, and have lost touch with their customers. They seem more interested in speculating on the assets they hold to create profit, than basic banking services to their customer. The criticism is often leveled that these banks feel they are big enough that if you don't like it, they'll just ignore you.
The fundamental issues that customers face today, however, are relatively simple to fix. For example, when you go down to your bank to apply for a loan or a credit card, they ask you all the same questions they've already asked a million times before. Banks have a habit of hiking up fees without any warning, and you can't do anything about it. When you do need a new loan or changes to your mortgage, you feel like you have to beg just to get some consideration. No matter how many times you ring the bank, you have to repeat the same story you've already given to the last person you spoke with.
The question at hand, however, is would Google build a better bank? The immediate answer is that it couldn't be worse than what we've got now. But the question really is how could a Google or someone like them build a better bank?

Simplicity is a service in itself
"The perfect search engine," says co-founder Larry Page, "would understand exactly what you mean and give back exactly what you want." This was the power behind Google's early success obviously, but we could easily paraphrase this for banking -- the perfect bank would understand what you need and give you exactly what want ...
Google has built its business around 10 key business principles, what they like to call "Ten things we know to be true". A number of these principles would come into play in creating a different type of banking environment for customers Google Style. Focus on the user and all else will follow, fast is better than slow, you don't need to be at your desk to need an answer, you can make money without doing evil, there's always more information out there, you can be serious without a suit, and great just isn't good enough. How would this manifest in a better bank?

Are you ready?
Whether it is Google, Apple or a fresh start-up, the likelihood of a new retail financial services organization stepping into the fray over the next few years is extremely high. As Google learned with its search engine, opportunity for innovation is often borne out of either customer frustrations or simply a better way of doing things. Given our recent experiences with the big banks, is it unthinkable that someone might try to innovate your banking experience?

Related
Popular in the Community