Making the Internet rounds today is yet another Halloween costume -- but unlike some we've seen, this get-up is no laughing matter... or so we thought.
The World War II Evacuee Costume is meant for young girls and the packaging features a girl with her hip jutted out jauntily and a smile on her face. It's a bit confusing -- is this some sick joke? A teaching tool gone wrong?
The blogosphere has sounded off, of course, with some calling it "the worst costume of all time." But as it turns out, we sensitive Americans need not get so riled up: it's a British thing, people. We just don't get it.
Blogger Nick Douglas, editor of Slacktory.com, explained via Tumblr that the UK has several national commemoration days worked into the elementary school curriculum as a creative way to teach kids British history. One of these is the unfortunately named Evacuee Day:
Parents get letter informing them that their little darling has to dress up as an Evacuee, Victorian child, Roman, etc.

Time-poor, stressed parents don't want to have to spend ages researching and making said costume when they could be spending their time w/their actual child (or OK watching TV) (this doesn't really apply for the Roman one because that costume is a sheet)

Internet search reveals readymade costume (see photo above)

Parents grumblingly shell out their 15 pounds or so. All kids at school end up dressed identically. Costume company laughs all the way to the bank.
So British children dress up as WWII evacuees... but can American kids? Or would this costume still read all wrong stateside?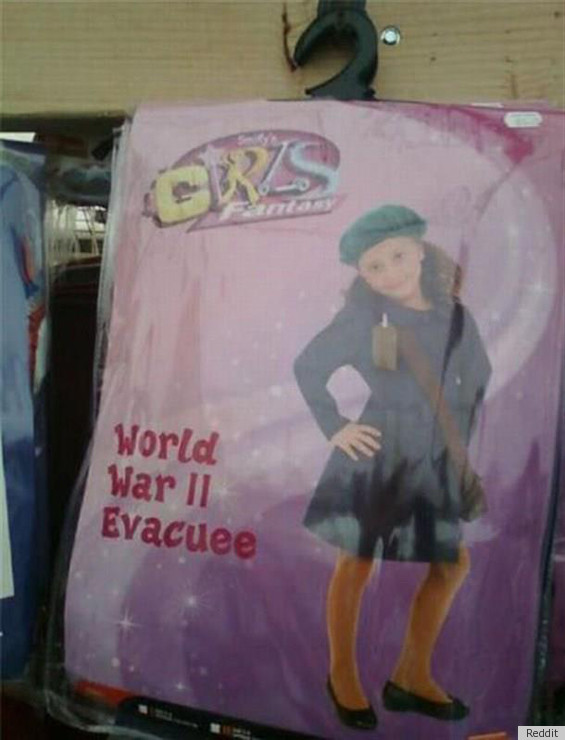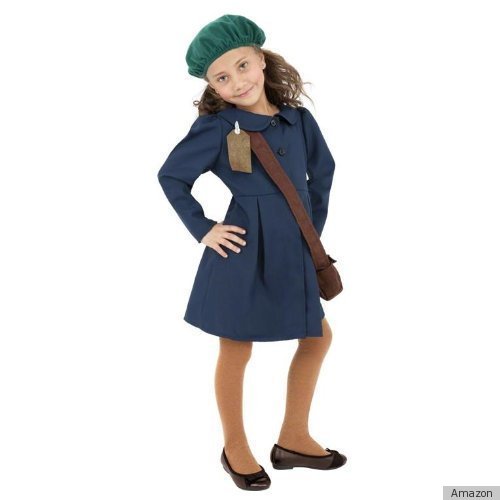 Related