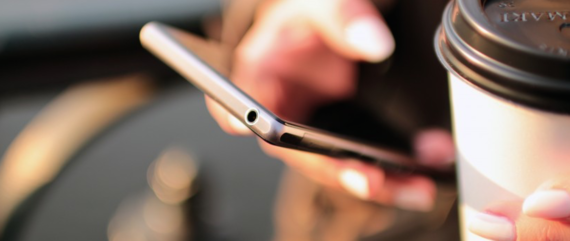 A decade ago, that question might have sounded ridiculous to just about any job seeker. But, as they tend to do, times have changed drastically over the course of ten years. Today, not only are more people applying for jobs on mobile devices than ever before, having the option to -- at the very least -- do part of their search on a smartphone has become an expectation among a vast majority of job seekers.
Before the iPad's release, back in 2010, Steve Jobs predicted at some point in the not too distant future tablet sales would outpace PC sales. A recent forecast by Gartner confirmed that prediction, with 320 million tablets expected to be sold in 2015 versus 316 million PCs. Shadowing this number, 1.95 billion smartphones are expected to be sold in 2015. The trend away from PCs is real -- and accelerating.
Forecasts aside, applying for a job on a phone or tablet seems a lot more reasonable when put in the context of how people are using them in 2015. Traditional functions of the PC are rapidly migrating to the palm of our hands: social networking, online dating, ordering food, note-taking, video chatting, file sharing, shopping, text-based communication -- you name it, "there's an app for that."
With so many apps and mobile-optimized sites today, it's become the norm for smartphone and tablet users to assume there's a more convenient way of doing things than opening up a PC. And the task of applying for a job is quickly garnering the same sentiment.
According to Erin Jackson, a 29-year-old out of Boston who recently joined digital design and development agency Cantina as a senior product manager, mobile was her primary -- and preferable -- method for identifying a new position.
She said, "I usually just leave my laptop at work these days because I've got an iPad at home. So when I was searching for my next career move, I did most of it from the tablet. I actually even applied for a few jobs that way."
The problem is, most companies -- even a good chunk of the Fortune 500 -- are behind the eight ball when it comes to offering this capability, or at least a good experience for job seekers.
Some companies have addressed this issue by making an investment in responsive web design, or even in additional solutions developed specifically to optimize the mobile apply experience. Though, most offer nothing more than an extension of their desktop application process on the mobile device. Worst case scenario, a job seeker identifies a job she likes, but finds herself with an error message when she tries to actually initiate the application over a smartphone.
Matt Charney, Executive Editor & Head of Content at Recruiting Daily, explained the logic with which many of today's companies are approaching the need for a good mobile experience.
"The business case for adopting mobile recruiting is pretty simple and straightforward," he said. "People look for jobs online. People get online mostly through their mobile devices. Therefore, it should be pretty obvious that people mostly look for jobs on mobile devices. Case closed."
While awareness of this issue is rising, the rapidity with which companies address it could potentially impact performance -- and even things like workforce diversity -- if it doesn't get proper attention. Today, there's a proportion of users who exclusively use mobile devices to stay connected, and the number is rising. A recent study by comScore highlighted this, showing that as much as 40% of Hispanic Millennials in the U.S. were mobile-only Internet users in 2014.
So, would you apply for a job on a mobile device? The answer for most people is probably "yes," but whether or not they'd have a good experience doing so today is not yet certain. In many ways, people looking for jobs are no different than consumers or social media users surfing the web, and they want to be able to upload a resume as easily as they can upload a picture on Instagram.
With all signs pointing to broader adoption of smaller, more compact, and portable computing devices all around the world, expect your job search to become more mobile-friendly in the near future. But in the meantime, if you are searching for a new position, think about whether or not the company you're interested in has made the leap into 2015 with its website.
Let me know what you think about this topic by tweeting to me @mp_roberts with the hashtag #applyonmobile.
Support HuffPost
The Stakes Have Never Been Higher
Related
Popular in the Community