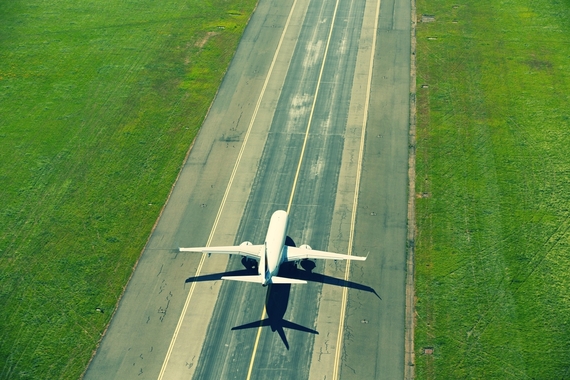 The U.S. House of Representatives' suspension calendar is an unlikely ground zero for a midsummer battle over airline ticket advertising. But then, almost nothing about the oddly named Transparent Airfares Act, a bill championed by the domestic airline industry, has followed a likely trajectory.
The proposed law would allow airlines to quote a fare that excludes taxes and fees, revealing a grand total only immediately before your purchase. Consumer advocates are dead set against the legislation, saying that it would grant airlines a license to promote misleadingly low prices.
But mostly, they're baffled by the legislative maneuvering that could lead to the bill's eventual passage.
At every step of the way, they say, airlines and their congressional allies have subverted parliamentary procedure to pass the Transparent Airfares Act, first through committee and now through Congress, where the bill is widely expected to be added to the suspension calendar. This is a docket normally reserved for noncontroversial legislation with bipartisan support. Although the outcome of this latest chapter is far from certain, it has raised questions about what the airline industry really wants, and what it means to you.
If the bill is added to the suspension calendar, then it's just a motion or two away from becoming law. It could then be attached to a broader, must-pass aviation reauthorization bill next year and cleared by the Senate to be on the books.
"This bill is anything but noncontroversial," says Eben Peck, a spokesman for the American Society of Travel Agents, which opposes the bill. "Taking it up on the suspension calendar is inappropriate."
The airline industry disagrees, correctly noting that the bill has some bipartisan support. What's more, its benefits are obvious, the industry claims.
"With the latest government tax hike going into effect this month, 21 percent of the price of a typical airline ticket will be made up of government-mandated taxes and fees," says Victoria Day, a spokeswoman for Airlines for America, which represents domestic airlines. "If the administration gets its way in its proposed budget, that percentage would soar even higher, to 26 percent."
The Transportation Department's "full fare" advertising rule, which the new law would undo, requires airlines to "hide" taxes in the price of a ticket, she says. But if the bill passes, it would allow consumers to know how much they're paying in taxes.
"It will help protect consumers from a government that looks to tax air travelers every time it needs revenue," Day says.
Some passengers are skeptical. They've been burned by too many airline fees and broken promises to believe that this bill will benefit them, and they sense that the airline industry has ulterior motives. "Whatever the airlines do is bound to be deceptive," says Carl Kaiser, a retired music professor from Grand Rapids, Mich.
Consumer groups agree, noting that there's nothing in the current regulations that stops an airline from disclosing taxes. "This bill is a disaster," says Sally Greenberg, executive director of the National Consumers League. "It's being railroaded through Congress, consumers be damned. "
That sentiment is reflected in an online petition sponsored by Travelers United through Change.org, which has called on Congress to stop efforts to "effectively legalize bait-and-switch airline pricing." That petition has collected more than 125,000 signatures. (Full disclosure: I co-founded Travelers United but am no longer actively involved with the organization.)
Trade groups representing travel agents and online travel agencies are also united against the bill. Philip Minardi, a spokesman for Travel Tech, which represents online agencies such as Expedia, Orbitz and Priceline, suggests that the bill could do the exact opposite of what it claims. Rather than transparently showing the full cost of a ticket, it could render the actual fare opaque and difficult to determine until you reach the final booking screen.
"We believe consumers deserve transparent access to the all-in cost of airfare, including taxes and fees, so they can make true comparisons between travel options," he says.
It seems strange that a bill like this would be bulldozed through Congress without any meaningful debate. But advocates point to a trail of airline donations to the campaigns of key members of the House Transportation Committee as a possible reason for why it may be. Although that would be perfectly legal, cutting off debate on the law is wrong, says Paul Hudson, president of FlyersRights.org. "Members who then seek to shut out public input for controversial anti-consumer legislation have crossed an ethical, if not a legal, line," he says.
The airline industry may indeed have a point about high taxes. But observers suspect that even if you removed government levies from the equation, airlines would still be pursuing this bill with the same determination.
They point to a clause deep within the bill that defines a base airfare as "the cost of passenger air transportation, excluding government-imposed taxes and fees." As written, the bill could allow an airline to define anything it wants to as a "fee," and nothing would stop it from quoting a $1 fare with an asterisk.
In other words, airlines are asking for the right thing -- to reveal their high tax burden -- for all the wrong reasons.
But airlines say that their cause is right and that their methods are justified. They've set up a Web site, airfaretransparency.com, to convince their customers that exposing taxes is the right way to rein them in. Consumer groups have urged their constituents to contact their representatives directly and ask that the bill be kept off the calendar. You can find out more on their position at the Business Travel Coalition's Web site, www.businesstravelcoalition.com .
As of Thursday, when this story closed, the Transparent Airfares Act wasn't yet on the suspension calendar. The bill's supporters have another week to pass the law before Congress goes into recess.
Related