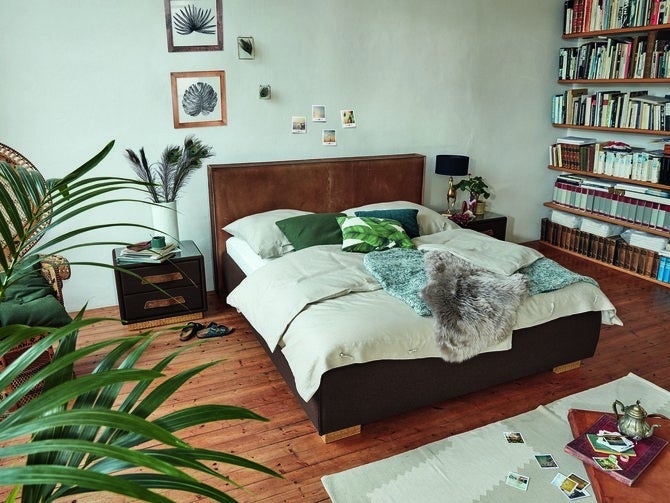 If you thought the ascension of summer-camp shoe Birkenstock to high-fashion runways last year was shocking, brace yourself: The German manufacturer, known for its hippie leather sandals, has officially entered the home decor market. At the furniture fair IMM Cologne, Birkenstock unveiled a suite of modern beds whose functional design is derived from the same principles as the brand's iconic footwear.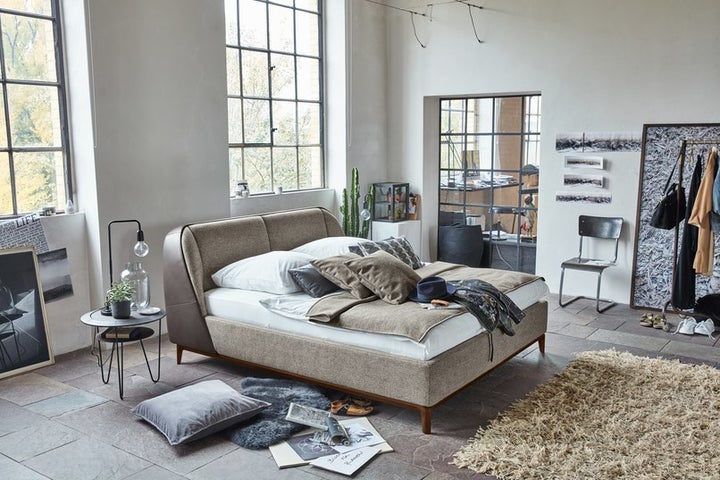 Birkenstock's "sleep systems" are based on the design of the company's proprietary footbed, the multilayered and contoured sole on all Birkenstock shoes. Like its sandals, Birkenstock mattresses are made from cork, leather and natural felt. The slats are beechwood, and the beds' shape, texture, and layering are exactingly designed for maximum comfort. The six bed frames debuted are all named for destinations: São Paulo, Montreal, Iona, Montevideo, Canberra, and Maine. Each model is decidedly modern, but the styles range from more traditional silhouettes to sleek, stylized designs. Detailing echoes the signature elements of the company's footwear: Montreal's frame is etched with the trademark sole pattern, while Montevideo's leather headboard straps echo those on Birkenstock sandals.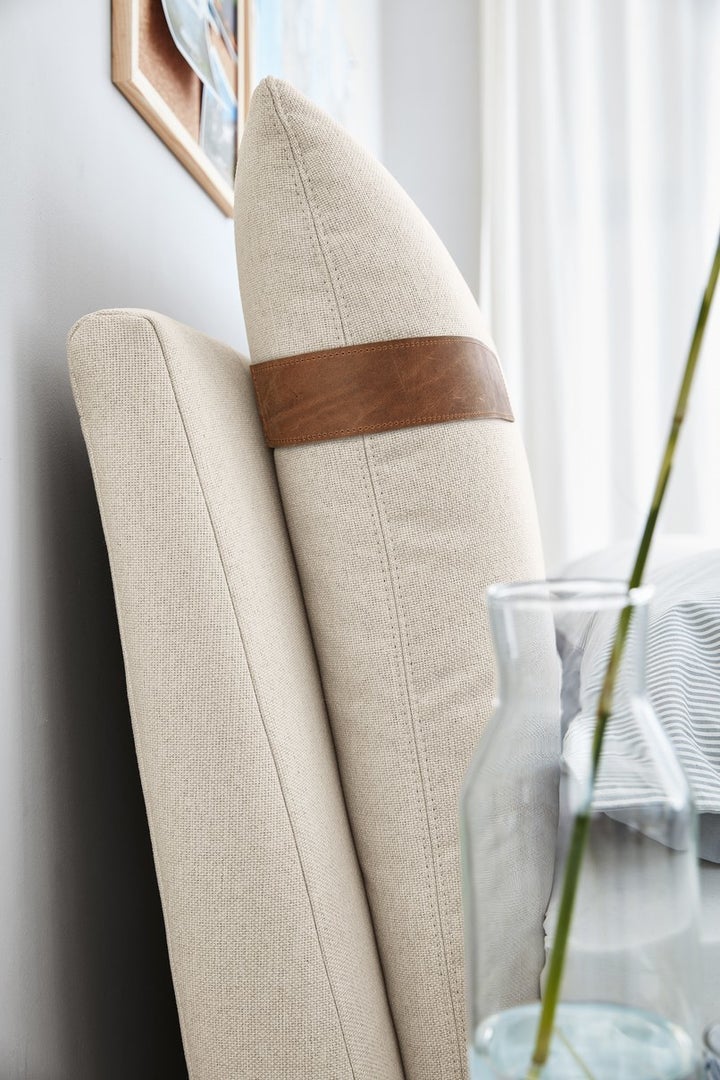 Like their footwear counterparts, the beds have a slew of research to back up their comfort. Birkenstock worked with scientists at Germany's Ergonomie Institut München to determine the optimal shape, structure, and materials. But as of now, the beds are only in prototype stages. You'll have to settle for sandals a bit longer.
More from Architectural Digest: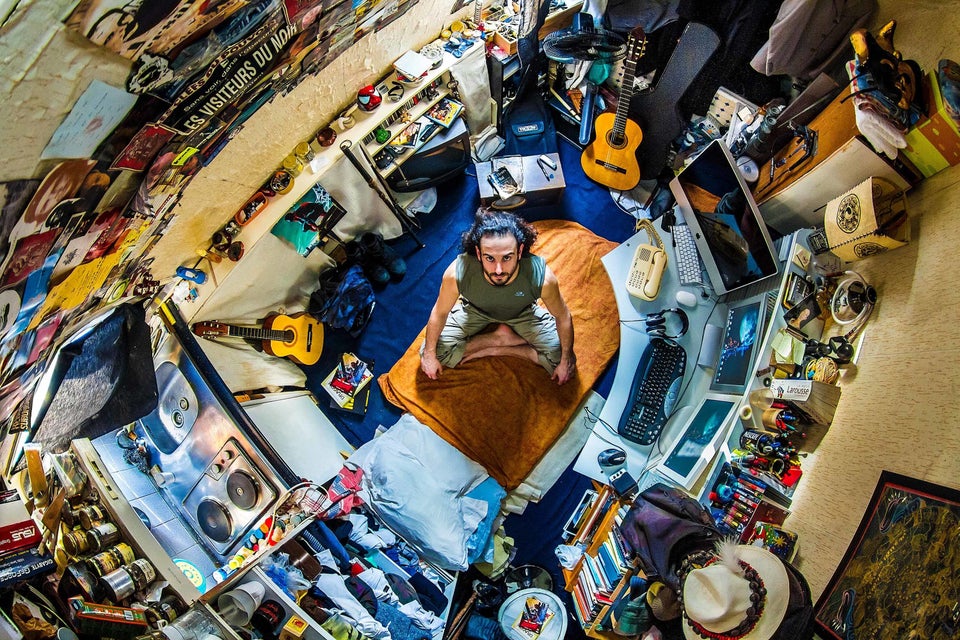 Bedrooms Around The World
Popular in the Community