What I love most about being a journalist is the chance to interview inspiring people dedicated to making the world a better place. I've talked to gregarious chefs in soup kitchens, trainers of guide dogs for the blind, folks who volunteer abroad on their "vacations," women who shelter survivors of domestic violence. There's so much pain in the world, and we really need to hear stories of courage and hope.
So it was particularly special to have the privilege of speaking with Erin Prewitt recently. I've never met anyone like her.
Erin's husband Chris, her college sweetheart, was jogging one morning last April when a drugged driver killed him. Chris was not only adored by Erin and their seven-year-old daughter Isabella, but by seemingly everyone he met. He rose above a hearing disability to become a beloved educator, a philanthropist who traveled to Sierra Leone to train teachers, a friendly guy whose catchphrase was "Make it a great day!"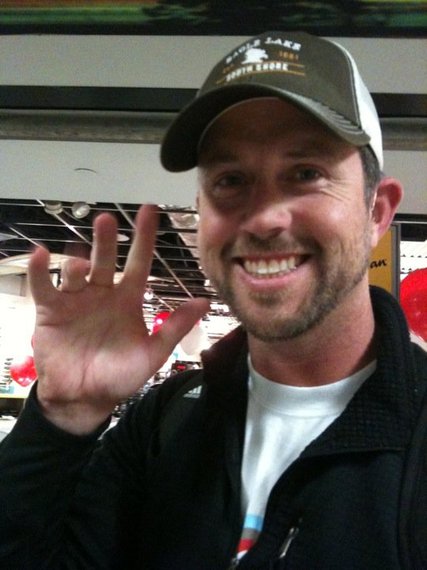 "Chris and I made a conscious choice that in our marriage, we wanted to make each other better people," Erin told me. "And Chris had that way with people. He saw them at their best -- their potential -- and they'd almost always rise to the occasion ... that's kind of how he moved through the world. And he loved life -- what most people put into a day, Chris would try to put into an hour."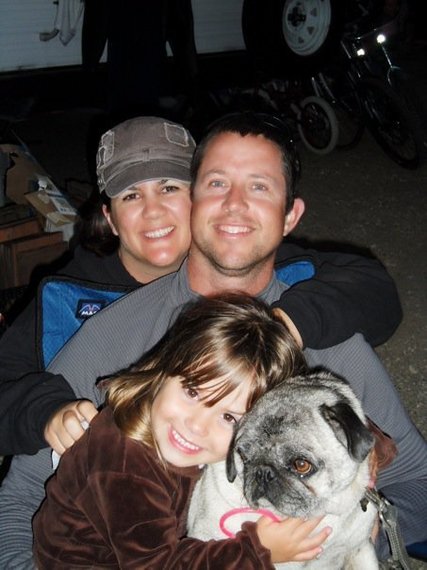 Over 2,000 people attended Chris Prewitt's memorial, at which Erin spoke, encouraging them to honor his memory by embracing adventure, finding champions in their lives and saying "yes."
At home, she told their daughter they should strive to be better people "because we know what it's like to have someone taken from us. How can we be kinder and more loving with people?"
Erin answered that question in June with her actions at the sentencing hearing for the woman who killed Chris while driving under the influence of a large amount of Xanax and marijuana. Extra police officers were stationed in the courthouse in expectation of tempers running hot, and the defendant's lawyer told her to brace for confrontation from the Prewitt family when they read their victim impact statements because that's what typically happens.
But the unexpected occurred. Erin had worked in social services -- "so I've seen young people struggle and I've seen them feel all alone when they've screwed up" -- and years before, had spent five months researching the effectiveness of prison and jail. She felt strongly that incarceration just leads to more issues, and that their family should ask the judge to forgo a prison sentence in favor of a long probation and community service.
First Chris's sister addressed the court, overcoming her previous anger and publicly forgiving the defendant. When it was Erin's turn, she was only a few feet away from the woman who had killed her husband.
"She was very hesitant to look at me. But she finally looked at me and I said, 'We're gonna be okay.'"
Erin then pleaded with the judge for leniency, and said she had faith in herself as well as the defendant.
"I said, 'I have faith in us that we'll move through this and we'll become better people. My question is whether the court has faith in us.'"
Lawyers, the defendant, sheriff's deputies, the court reporter -- pretty much everyone was crying at such a display of compassion. But after a recess, the judge still issued a sentence of four years in prison. Erin has had to cope with genuine anger over the decision, and plans to visit the woman in prison.
"April 6 kind of made us forever bonded," she told me. "My husband had a love for the underdog, and the kids that broke the rules, he'd be like, 'Hey, you can turn this around any time you want. Your past does not dictate your future unless you say so.' So in the spirit of my husband, I feel protective of her."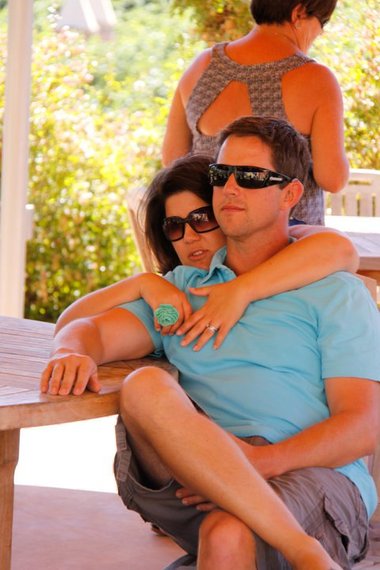 Not everyone understood or supported her decision to forgive. Others have compared her to Gandhi and Mother Teresa, which she finds moving but a tad bewildering.
"Chris was the nicer one between the two of us. I'm messy, I cuss ... I'm feisty and sassy and brutally honest -- don't ask me a question if you don't want my opinion."
She also can challenge people's expectation of a widow. When Chris was first killed, Erin was overwhelmed by the "heaviness" of the situation, and when people would come up to her with drawn faces to offer their condolences, she'd try to lighten the mood with, "I know, what the hell, right?" Because despite her grief, she doesn't want to be tethered to darkness or bitterness and vows to honor the memory of her husband by continuing to live life to the fullest.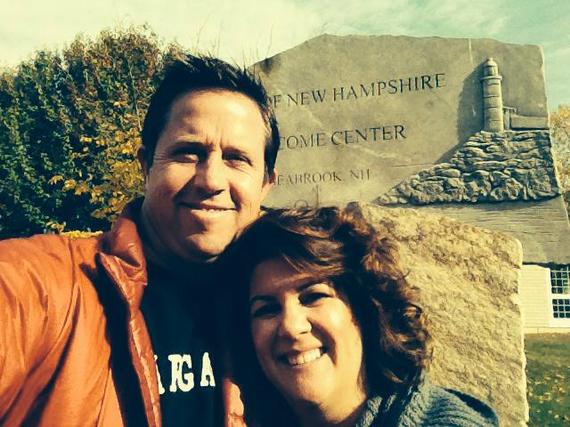 "We had a great relationship -- we met, married and built a life that I'm incredibly proud of. I'm still full of life, and that's okay to be a widow that's still full of life. I know that makes my husband proud."
And in honor of Chris, Erin hopes to create a movement in which people live lives full of compassion, everyday miracles ("What do you dream about? If it's finally telling someone you're in love with them, go for it!"), adventure, and being "bold and authentically you." It's a call to action to live your best life possible.
"We get one shot at this -- what's it going to look like?"