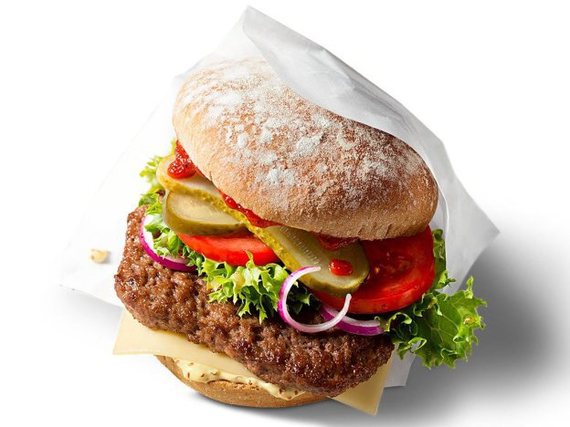 Several years ago, I drove with friends across a barren desert out West. After several hours of no civilization and not a snack in the car, we stopped to enjoy our only dinner option: Burger King.
As a New York City health journalist-slash-food snob (and at the time, a vegetarian, to boot), I hadn't eaten fast food in years, and I studied the menu until I saw, in the bottom corner, in fine print, a veggie burger (essentially my only option). When I asked for it, the cashier looked at me like I had three heads and then turned herself around to check if it was really listed on the menu board.
Today, she may have smiled and asked, "Would you like kale with that?"
"In the 12 years since Super Size Me came out, the industry has changed a lot, and peoples' attention to what they're eating and the importance of health and wellness has really increased," observes health coach and chef Alex Jamieson, who co-created and co-starred in the groundbreaking documentary, back then, to call attention to fast food's damaging effects on the body.
"The word is out that highly processed foods are not a good basis for healthy diets," adds food politics expert and author Marion Nestle, the Paulette Goddard Professor in the Department of Nutrition, Food Studies, and Public Health at NYU. "The trend is clear: fresh, natural, local, organic. This is hard for fast food and processed food makers to accomplish, but they are all trying."
Related