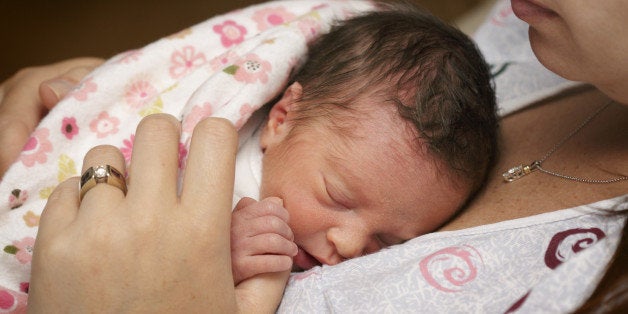 What if I were to tell you that the number one birth defect in America (and one of the leading causes of death) was also one of the least talked about and least researched?
Congenital Heart Defects (CHD)--also known as a congenital heart anomaly or congenital heart disease--is any problem with the structure of heart. According to the American Heart Association, CHD is the number one birth defect, and every year, nearly 1 out of every 125 babies born in America is affected by a Congenital Heart Defect. CHD is also the leading cause of birth defect-related deaths.
Despite the overwhelming need, research concerning CHD is grossly under-funded. In 2005, Francie and Brian Paul welcomed their first child, Joshua. Prior to his birth, Francie's pregnancy was described as "normal," and the doctors reported that there was nothing "remarkable" about it. However, just a few hours after baby Joshua's birth, the doctors discovered that he had CHD--with only three heart chambers instead of four. Just a few hours after his birth, Joshua was rushed to Children's Memorial Hospital in Chicago for open heart surgery.
During this difficult time, Francie and Brian Paul were understandably very upset. This is what Francie wrote:
"Like many parents in our position, we became very angry and once the dust settled we considered litigation as a course of action. After meeting with high-profile medical malpractice attorneys, we decided this route was not for us. In the elevator on the way out of one attorney's office, we called Brian's corporate attorney to find out how to start a public charity. We felt channeling our energy into something positive instead of something negative would be a much more effective and fulfilling way for us to focus our efforts."
Shortly after their son's surgery, Francie and Brian founded the Saving Tiny Hearts Society, a non-profit organization dedicated to raising awareness and money for critical, life-saving research. According to their website, the StHS has raised and granted over a $1.5 million dollars and funded eighteen (18) research projects.
On September 26, 2015, the Saving Tiny Hearts Society will hold its 10th Gala in Chicago. The event, which is hosted by Fox News' Bret Baier, will feature live performances by Paul Cardall and a local children's choir. Cardall, an award-winning pianist who was born with CHD, currently serves as a board member of StHS and is thrilled to be a part of the Saving Tiny Hearts Society. About the organization, Cardall said this:
"After receiving a heart transplant I created my own foundation from concert proceeds to help others. My family created an endowment and scholarship at our local Salt Lake Community College for students affected by congenital heart disease. After this was established I was invited by the Saving tiny Hearts Society to host their 5th Gala. After meeting and learning more about this society I was convinced I needed to focus my charitable attention there because they are the most effective privately ran organization that is researching solutions and solving key problems within the CHD medical community. They truly are saving tiny hearts."
Click here to learn more about Saving Tiny Hearts and learn how you can help save a tiny heart!