By Rebecca Dancer for DETAILS.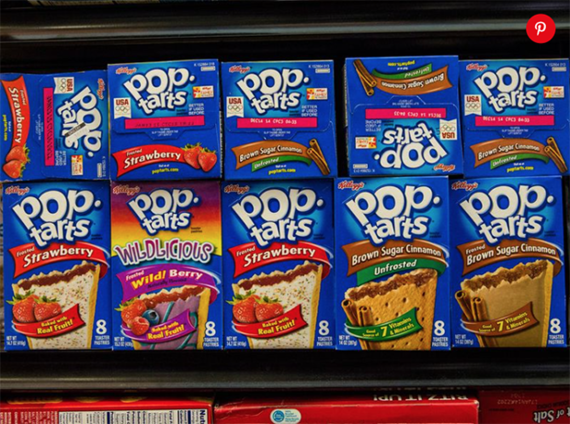 (photo: Getty Images)
If you ever craved a beer for breakfast, your options just got a little more fun.
The latest in a recent string of breakfast-inspired craft-beer collaborations (read: Wheaties Beer, Count Chocula beer, Cinnamon Toast Crunch beer, the list goes on ...), pays homage to the famed Kellogg's Pop-Tart.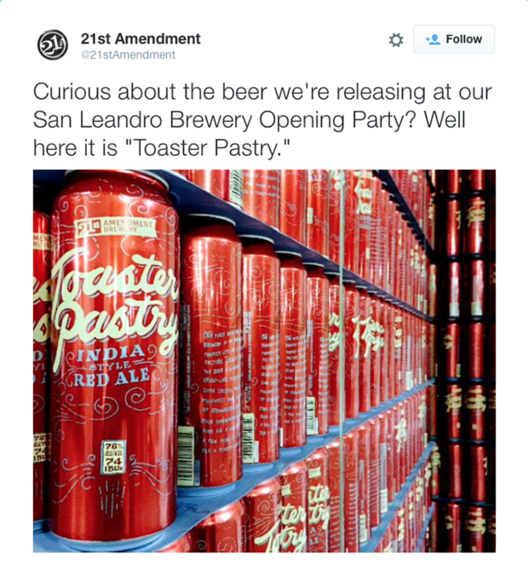 (photo: @21stAmendment)
Hailing from San Francisco's 21st Amendment Brewery, the aptly named Toaster Pastry is an India Red Ale that blends the sugary sweetness of a Pop-Tart with the bitterness of a 74 IBU. The California brewers came up with the idea for Toaster Pastry as an homage to its factory's former occupants, Kellogg Co., which produced Pop-Tarts and Frosted Flakes in the building before 21st Amendment moved in.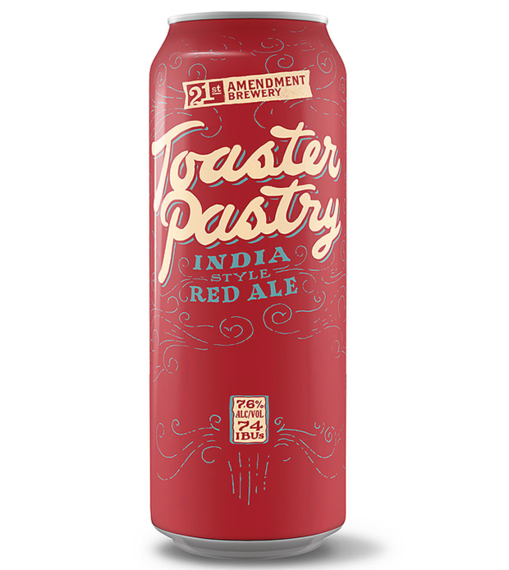 (photo: 21st Amendment Brewery)
The beer, which is 7.6 percent alcohol by volume and comes in 19.2-ounce cans, will be released at the opening party for the brewery's new facility in San Leonardo on August 29, reports Fortune, and will hit supermarket shelves as soon as next week.
No word yet on when the Brown Sugar Cinnamon flavor will debut.
More from DETAILS:
The Best Bottles of Booze to Buy
Can You Guess the Age of These Hot Celebrity Bodies?
Brad Pitt Is Back and Sexier Than Ever
The Best and Worst Booze to Drink if You Want to Lose Weight
Shirtless Nick Jonas Explains How He Got His New Buff Body
14 Healthiest Snack Foods to Buy
REAL LIFE. REAL NEWS. REAL VOICES.
Help us tell more of the stories that matter from voices that too often remain unheard.