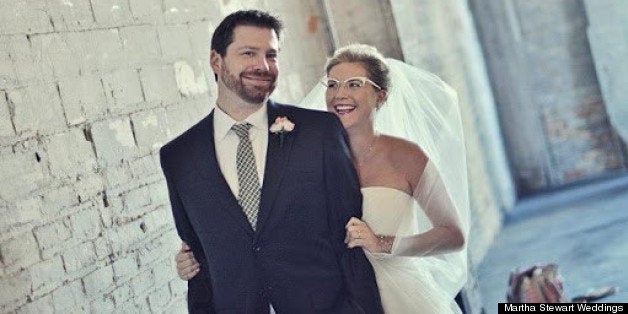 Brides who look most beautiful on their wedding days are the ones that look most like themselves. But what if your normal self has four eyes instead of two? If you're one of those girls who wears glasses everyday--so much so that they are really a part of your look--should you go without them on your wedding day?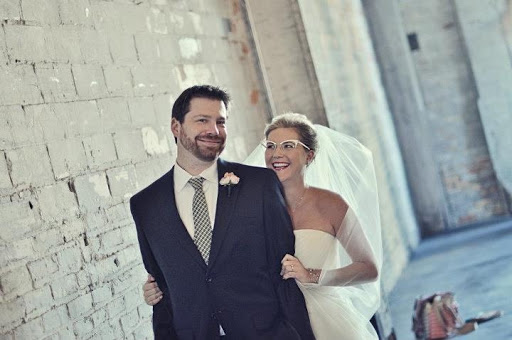 We say, if you feel comfortable in your glasses, wear them! While in today's world contacts are easy to wear and no longer prohibitively expensive, we're seeing more and more brides decide to wear their specs down the aisle.
While wearing your glasses for the photos, there are some tricks to minimizing the glare from the flash. Ask your photographer to snap a few shots angled slightly from above; for head-on shots, tilt the bows of your glasses up a bit so the lenses are angled subtly downward. You can also ask your photographer to minimize the use of the flash. If you spot a glare on your proofs, ask whether it can be removed digitally.
Remember that when it comes to makeup, less is more. Your glasses create a natural focal point on your face, so you don't want to do something that will add other focal areas. Opt for subtle eyes, and make sure your eyebrows are neat and shaped. Skip dark lips, as they'll compete for attention. And don't forget to put powder over your foundation, so that there won't be a mark on your nose should you need to take your glasses off.
What do you think? Would you rock specs down the aisle? Take a peak at a few great options for wedding day frames below.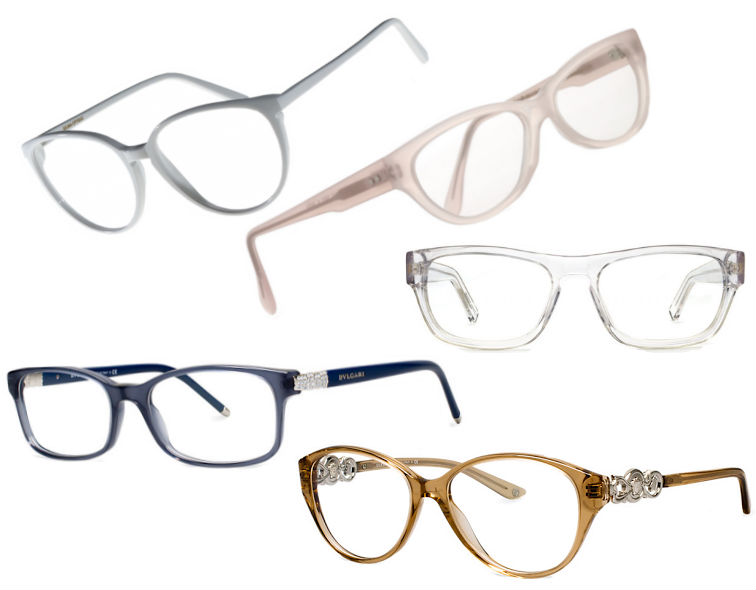 Clockwise from top left (photos courtesy of the vendors):
For the Godard loving bride, these Anouk frames from Selima Optique ($360) are geeky and gamine.
This style from Cutler and Gross has the prettiest nudish-pink tint of color ($470 from net-a-porter.com).
Warby Parker's Roosevelt frame ($95) are a bold and modern look.
These Versace frames from LensCrafters ($270) have pretty decorative details.
Still looking for a little something blue? This Bulgari pair from LensCrafters ($370) would be perfect!
Related