Among the hundreds wounded in Friday's massacre at a concert hall in Paris, one survivor recalled the moment he was shot in the crowd before being pulled to safety by a stranger, one of several he says stayed around to help. 
The American band Eagles of Death Metal was about halfway through their set when 24-year-old Gauthier says the crowd heard the first explosions.
"My first reaction is, 'This is part of the show.' Then I saw people begin to fall down," he said in a video for The New York Times, showing his bloodied T-shirt and bandaged arm.
It was a sold-out show at the Bataclan, leaving little room for escape. Gauthier says a bullet pierced his left elbow and knocked him to the ground.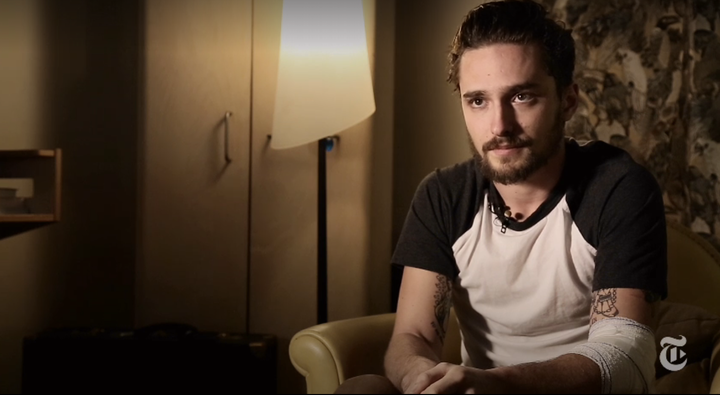 "And that was when I saw the three of them," he said of the moment he caught sight of the attackers for the first time.
"I can hardly describe the way they were shooting at people. It was coldblooded. This vision is searing into my mind, of them slaughtering people lying on the ground," he said. "It never stopped. They were shooting and shooting and shooting."
Gauthier watched as one person in front of him was shot in the back. As he moved toward an emergency exit, he found it nearly impossible to get out, as others around him were also trying to flee.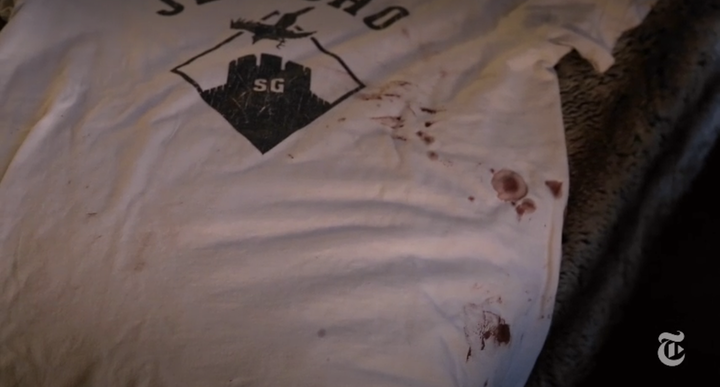 With just one hand poking through the door, he says his moment of salvation appeared in the form of a man wearing a red T-shirt on the other side.
"He grabbed me by the arms, yanked me with all his force, and he pulled me out. I know he saved several more. Three or four others were there, too, dragging people out of the Bataclan. They started yelling, 'Run! Run! Run!'" he said.
Gauthier recalled his horror at the impact a single bullet can have on the human body.
"It's monstrous," he said.
Read More Paris Coverage
PHOTO GALLERY
Witnesses React To Paris Attacks
Calling all HuffPost superfans!
Sign up for membership to become a founding member and help shape HuffPost's next chapter