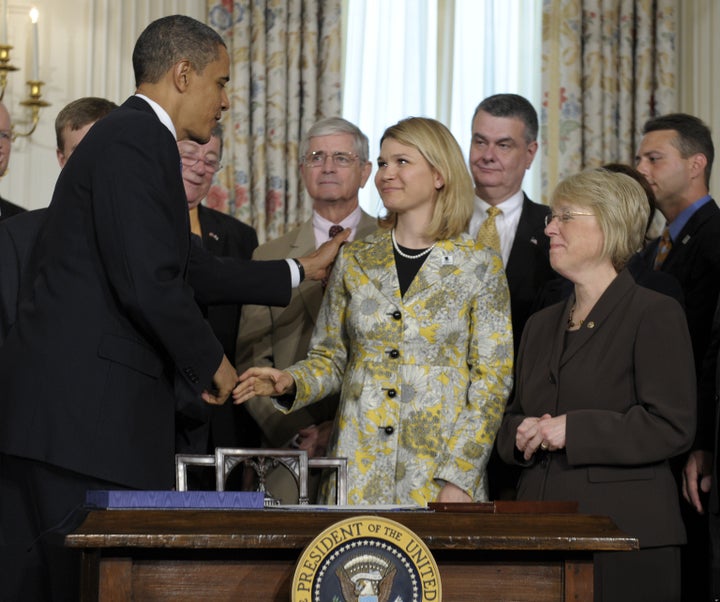 First Lady Michelle Obama went on "The Oprah Winfrey Show" last month to shine a spotlight on military families. But many of these families are waiting for more than a spotlight; they're waiting for resources.
President Obama authorized a benefit expansion nine months ago for caregivers of military service members, but the Department of Veterans Affairs missed the Jan. 31 deadline for implementing the program, the Washington Post reports. On top of the delay, fewer families might receive the benefits than previously thought.
Under the Caregivers and Veterans Omnibus Health Services Act, those caring for wounded veterans would qualify for numerous new benefits, including counseling, healthcare training, respite care for up to 30 days a year and a monthly stipend based on need.
Sarah Wade, who quit her job to care for her husband who was injured by a roadside bomb in Iraq, says she might not receive monthly living stipends she originally thought she'd qualify for, according to Stars and Stripes, the Department of Defense newspaper. Wade says she's devastated because she stood next to President Obama when he signed the bill last year.
"The VA can't offer me any more support now than they could in November 2004, when my husband left the hospital...Now it might be another year before we see anything. And my initial thought was, 'I don't know if I can make it another year.'"
Popular in the Community