This nonprofit is working to give veterans and their vehicles a secure spot wherever they go.
Wounded Warriors Family Support, an Omaha, Nebraska-based group that helps families of injured or killed soldiers, is providing establishments with signs that grant reserved parking to wounded veterans. The signs, which the nonprofit distributes free of charge, offer a simple salute to the men and women injured in combat.
"They need to be remembered and honored for their sacrifice in service to our country," Col. John Folsom, founder and president of Wounded Warriors Family Support, told The Huffington Post. "I see it as part of a healing of the spirit for our combat-wounded veterans."
The group developed the mission in 2012 to honor the estimated 1.8 million recipients of the Purple Heart, but the mission is inclusive of all wounded military members. To pay these veterans a simple tribute, the nonprofit makes aluminum parking signs that read "Combat Wounded" and are illustrated with a Purple Heart. To date, over 2,000 of the signs have been distributed, Folsom told HuffPost.
Establishments interested in obtaining the signs for their community can simply apply online, provide only the shipping costs and install the signs according to their local guidelines for handicapped-accessible parking signs, and in compliance with the Department of Transportation rules.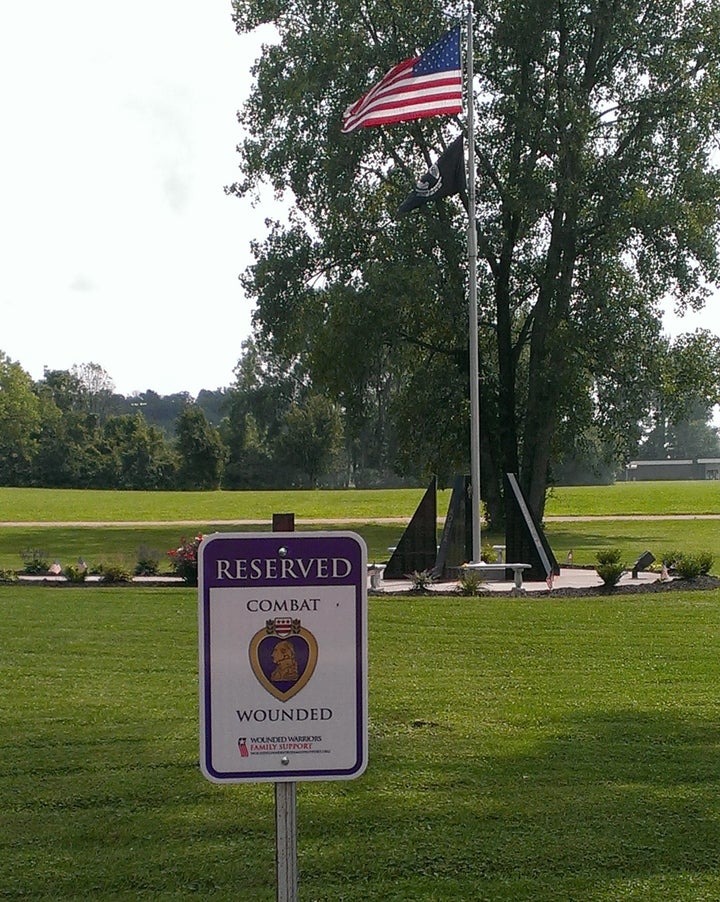 "[However] these signs are not 'official' regulatory signs," Folsom explained. "I suppose it's an 'honor system' paradigm."
The Omaha group's outreach has extended far beyond Nebraska since the initiative was started. In October, a ShopRite supermarket in New Jersey installed the signs with the help of a local veterans affairs committee. On Nov. 2, the Military Order of the Purple Heart shared on its Facebook page that employees at a Lowe's Home Improvement Center in Florence, South Carolina, had recently erected the aluminum signs and were painting the parking spaces purple.
And the Warren, Ohio, Municipal Court implemented a similar initiative, installing a purple space outside the building's freshly paved parking lot.
"The combat wounded ... should hold a special place in everyone's heart," Herman Breuer, director of the nearby Trumbull County Veteran Services Network, told WKBN. "They spilled blood for our country."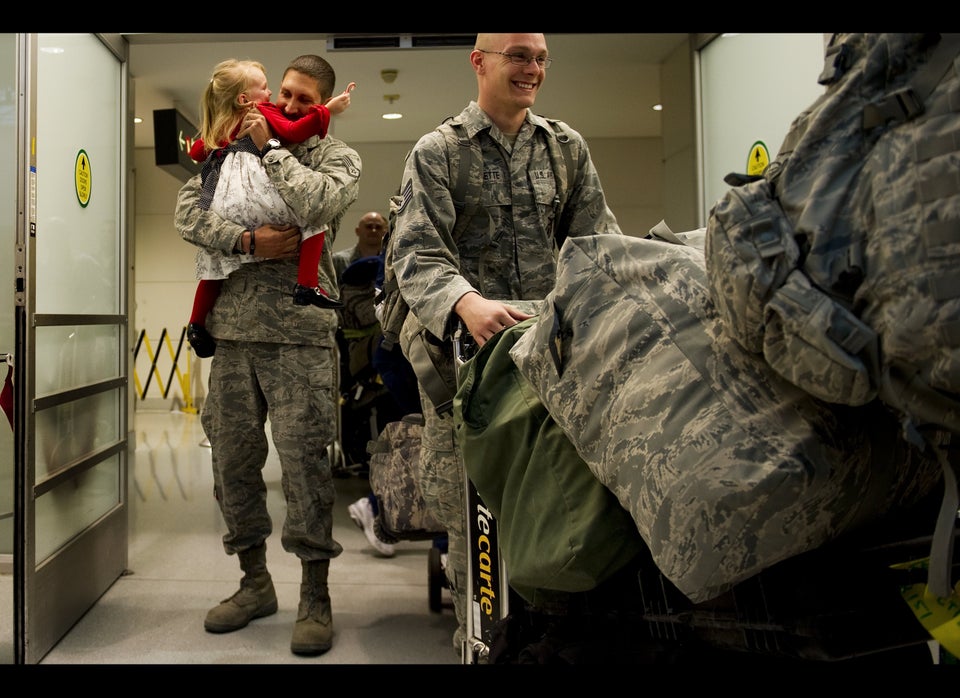 Soldier Homecomings In The U.S.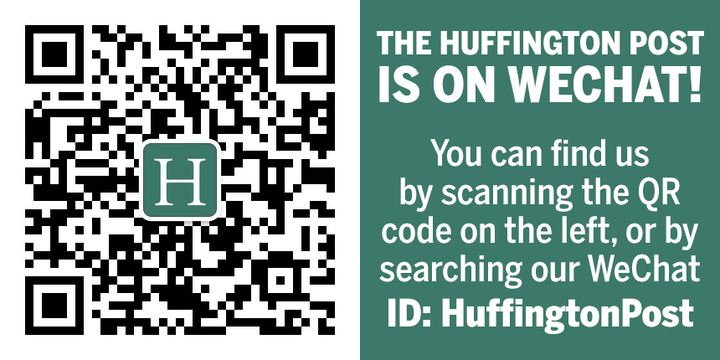 Related