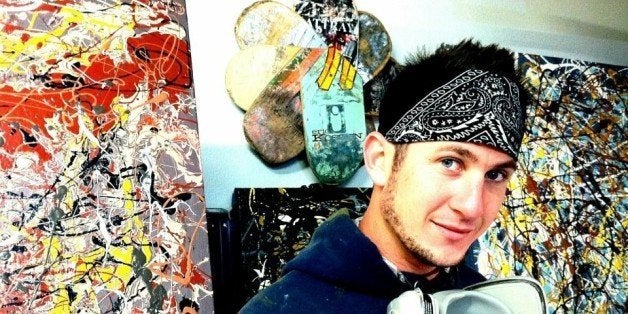 The 52,300 Americans wounded during the Iraq and Afghan wars are almost all home now. And while some are fully recovered, others will bear physical and mental scars forever.
Each one has faced a difficult question: When does one stop being a wounded warrior?
When they come home, service members return to a country that prides itself on honoring all those who served, but particularly those who made sacrifices of mind or body. Across the country, charities and nonprofit organizations provide support systems and a range of services to the wounded, including handicap-equipped cars, service dogs, adaptive sports programs, internships and job training and even some free homes. The wounded often need this support: The residual effects of their injuries can include chronic pain, decreased mobility, problems with memory, speech and balance, and uncertain longterm health prospects.
Some had planned on a long military career, only to find their plans cut short as they face a medical discharge. Entering an often unfamiliar civilian world can be daunting, even for those without disabilities. Some have never held a civilian job, filled out a resume or applied to college. And on top of these new challenges, the comforting support structure of battle buddies and the military chain of command are gone.
Small wonder, then, that some veterans are reluctant to stop thinking of themselves as wounded warriors and leave behind the safe and familiar environment the label carries with it.
Just ask Jason Gladney. An infantry platoon leader in Iraq, he was shaken by an IED blast near Ad Duluiyah in March 2006. For weeks, he ignored ringing in his ears and migraine headaches, until he realized he was having to ask his Humvee driver what was being said on the radio.
"I didn't want to get out," he said. "I thought I could get better." But he didn't, and the Army forced him into medical retirement two years later.
Once he was back home, things got worse. He had memory lapses and worsening headaches from traumatic brain injury, or TBI. He found he had to read things two or three times. He was easily distracted. He felt insecure, angry and depressed. A Navy doctor told him that wounded troops' complaints about brain injury were exaggerated. His fiancee left him.
One day, Gladney was notified he'd been selected for the Army Wounded Warrior Education Initiative, a program that funds master's degrees for injured soldiers. He was awarded a teaching position at the prestigious Army Command and General Staff College at Fort Leavenworth, Kansas, and enrolled in graduate studies at the nearby University of Kansas.
Gladney loved teaching young officers. But he felt uneasy going through life as a wounded warrior. His selection to the Army wounded warrior program "was a blessed thing," he said. "I know they were doing that in honor." But he still felt like there was "a little bit of a pat on the head."

"I don't want people saying, 'Awww, he's just there because he's a wounded warrior.' I appreciate what they've done for me," he said. "Overall, people have done a tremendous amount for me and I am blessed. But at some point you want to stand on your own."
But it took him time to work up the courage. He taught at Leavenworth for three years, but eventually his former civilian life called. So did his ex-fiancee.They returned home to southern Mississippi and settled last August in Hattiesburg, where Gladney teaches government and economics to high school seniors -- and loves it.
"I realized I had to get as far away as possible from being 'Jason Gladney, wounded warrior,'" he said. "It can be a self-fulfilling prophecy."
Reaching that realization can be difficult because there is no sharp line between being wounded and still healing, and being wounded but ready to move on. There's no test that clears a veteran to stop being a patient and start a new life. That decision is usually up to the patient. "No one defines when you're better," Gladney said.
Under Defense Department medical care, the physically wounded reach a point of Maximum Medical Improvement, or MMI, defined by the patient's doctors. That usually begins the process of medical discharge from active duty. Afterward, a physically injured veteran may continue receiving medical care and therapy from the Department of Veterans Affairs for years, even a lifetime, along with compensation payments.
But the shift away from being a wounded warrior can be more difficult for the 46,000 veterans of Iraq and Afghanistan diagnosed with Traumatic Brain Injury. There is no MMI, no definable point at which treatment should end. Combat-related TBI is complicated because it is almost always accompanied by other injuries, often including Post Traumatic Stress Disorder, which can cause chronic pain, depression, dizziness, fatigue and poor concentration -- symptoms also caused by TBI.
"We have no true, objective measure that can tell us what those symptoms are due to," said Dr. Joel Scholten, one of the VA's top brain-injury specialists. "There's no scan we can run you through that can say 82 percent is due to head injury. So we provide support and self-management skills."
When to stop, he said, "is up to the patient." But the goal "is to help them be functionally independent in their communities -- not to be better patients."
Gladney stopped being a wounded warrior and started his new life, even though many of his brain-injury symptoms remain. "There are times I feel slower," he said. "My short-term memory is awful. I still can't work in an environment with distractions. So you adapt. I'm much better than I was a few years ago because I've learned to manage."
So has Russell Smith, a former Army sergeant first class who was injured by exploding grenades in Afghanistan in 2004. But it wasn't until 2008 that he was finally diagnosed with TBI, and only this past June that he was medically retired from the service, with a 100 percent disability compensation from the VA for brain injury, PTSD and back problems. Those payments are generous but not enough to live on. Like many veterans, Smith has had to find new avocations -- and a paying job.
"The transition is tough," he said recently. "You can't do what you were trained to do, which means you have to learn to do something you don't know how to do. You're going into an environment where the economy is not perfect, and your skills are not needed."
Two things helped propel Smith, now 31, out into the civilian world. The first was that he felt military medicine had done as much as it could to help him deal with his "setbacks," as he calls his cognitive deficits. The second push was that he rediscovered a talent for art, something he'd dabbled in before he enlisted but had never explored fully.
As he moved out into the world, he stopped introducing himself as battle-injured soldier. That, he felt, was a dead end.
"You don't want to start a new relationship with somebody by saying, 'Hey, I'm a wounded warrior.' I don't want to play that card," he said. "Some guys use it as a crutch. You play that card and if you fail, you don't suffer. You're not held accountable. I don't want that."
Now living in Florida, Smith is back in school, working on a master's degree in innovation and entrepreneurship at Florida Institute of Technology. He's also finding time to paint, and working to set up an art center where other veterans can learn self-expression.
"I can't do traditional art -- I have trouble with linear perspective and stuff -- but instead of beating myself on the head, I do abstract art," he said. Through an agent in California, Smith has sold several paintings, but his heart leads him toward encouraging others to paint. "I want this to be for younger veterans with behavioral health problems, PTSD or TBI or whatever. Pull up a chair and draw stick figures, if that makes you happy. Use art to get people motivated."
In short, to help them move away from being just wounded warriors.
Like Gladney, Smith has learned to adapt.
"Not abusing alcohol, no crazy wild nightlife, physical fitness -- basically taking care of yourself," he said. "Setting goals, using calendars, whatever you need to keep yourself organized."
And, he said, not making excuses. "A lot of times I screw something up. If I try to build something, there's a lot of mistakes involved. You measure something at 42 inches and cut it, and it comes out at 24 inches. But it's not fair to say, 'Oh, that's my TBI.' Sometimes you just plain screw up."
Apart from learning to adapt, some find that merely shedding the label of "wounded warrior" can be a helpful step. The Army still has its Wounded Warrior program, which supports severely injured soldiers and veterans. But
Army Lt. Col. Michael Richardson, who ran 13 medical sites in Europe for wounded troops before he retired in 2013, learned not to use the term.
"I saw a number of soldiers using it as a crutch or identity, as well as people on the outside using the term with a negative connotation," he said. Richardson told his staff to ban the term, instead referring to the wounded as "warriors in transition," or WTs. A transition has an end point, he explained, emphasizing to his patients that their situation is temporary.
"Just changing the vernacular helped us get away from the idea of the crutch," he said.
Richardson now is a senior executive with the Wounded Warrior Project, a national nonprofit, and he sees no irony in working for an organization with that name.
"The idea of our programs is not to entitle but to honor and empower," he said. The WWP's programs, which range from adaptive sports to couples therapy to job training and placement, are all designed to enable the wounded to become independent. He acknowledged that some programs intended to support wounded warriors could have the effect of enabling a veteran to stay within that identity.
"It's a very individualistic thing," he said. "Some don't ever want to be associated with their combat experience or injury and they move past it. Others say, 'Yeah, I worked hard for that and it's part of who I am; it may not define me but I appreciate the recognition for what I did.'"
Only a few, in Richardson's experience, are unable to move beyond thinking of themselves a wounded warrior.

Todd Nelson, 41, has worked hard to avoid being forever trapped in that identity. "I was afraid to go down that dark road," he said. "Once you're there, it's hard to get out."
Nelson was an Army staff sergeant when a suicide bomber detonated his device next to Nelson's vehicle in Kabul in 2006. The shock wave crushed Nelson's face, smashing the bones behind his cheeks and his forehead, chin and nose. Jagged chunks of metal and glass slashed his face, ripping off flesh and muscle and tearing away bone fragments. A fireball followed, searing his right arm, setting his head aflame beneath his helmet, burning off his nose and ears and eyelids, and then charring what was left of his face.
After 42 painful surgeries over four years to rebuild his face, Nelson has moved on decisively, leaving behind his identity as a soldier and as a wounded warrior to become a motivational speaker. It's not an easy transition, but he's been driven by his faith, and by his deliberate effort to acknowledge and grieve over what he'd lost, and then to let go. He mourned the loss of his face, his teeth, his hair. He mourned the loss of his Army career.
"I chose not to let that get in the way," he said. "Life was too short to sit on the back porch and let it get the best of me."
Outsiders can help in that process of mourning and moving on, Nelson said. Parents, family members and friends should be listening carefully. The wounded veteran, he wrote in an email, "may be fishing for validation that they are capable and more importantly, worth it. As you listen to them, jump on any comment that fishes for validation.
"'You could do that!' Or, 'I don't know what you're waiting for!' are amazingly helpful. These are seeds that you don't get to watch germinate," he wrote. "But they do germinate late at night when doubt creeps in with the words 'You don't need to do a thing. This country owes you. Just sit back and take the handouts you deserve.'
"The truth is, these words rob our self worth. We sink deeper and deeper into a hole. What we need to hear," Nelson wrote, "is 'You have life left inside of you! Make this second chance worth something!'"
Calling all HuffPost superfans!
Sign up for membership to become a founding member and help shape HuffPost's next chapter
BEFORE YOU GO
PHOTO GALLERY
Afghanistan War, By The Numbers