As a curly top with a long mane, I am stopped every day with the praise "Wow, I love your hair." As a kid I hated my knotty mop top. The girls with the silky straight hair always got the good attention while I received glares and comments about my mess of curls. Well now I embrace what is me and have learned to love my hair and welcome all of the great commentary about what was once the bane of my existence.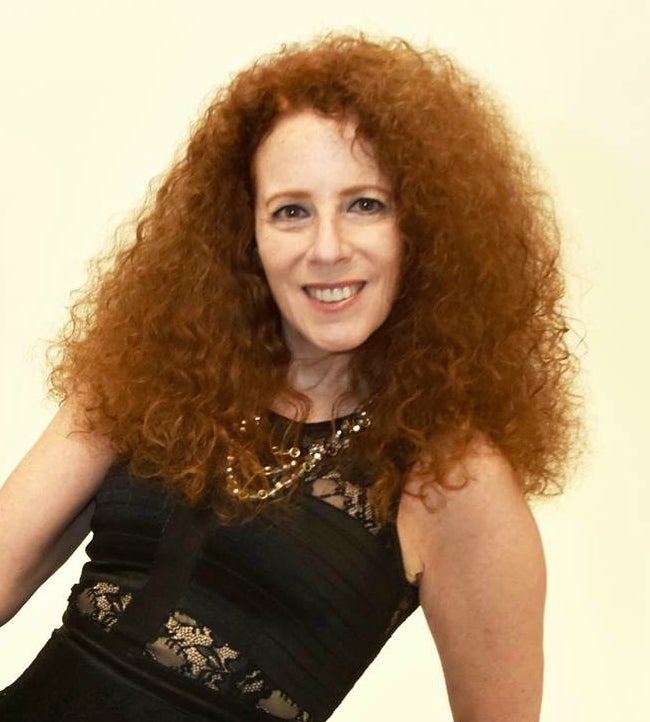 Hair Care Secrets and Rules
People ask me how I take care of my hair and I am pleased to share my own hair care secrets with the world. The first step is to embrace what is yours and then learn how to take care and nourish it. The most important thing to remember when caring for curly and any dry hair is that it easily breaks at the ends ― yes, this is why it seems like you can never get it to grow long no matter how hard you try.
Caring for a beautiful head of hair means taking extra concern to prevent breakage. From how to wash to how to handle, it is important to know the easy hair care dos. Follow some simple advice to get the hair flowing long and luxurious in order to love your hair.
Say no to washing every day or even every other day. Curly hair tends to be dry so washing too often will deplete it of nutrients and just dry it out even more. I wash my hair about twice a week.
2. Condition, Condition, Condition
Hair care requires hair conditioning. Apply conditioner both before and after shampoo. Shampooing the ends of hair will ultimately cause more drying so before applying the shampoo put conditioner on the dry ends to leave it on while shampooing. Only apply the shampoo to the crown and nape of neck without touching the ends – these are really the only places where the hair is dirty unless aggressively working out or working in a dusty environment. Rinse out the hair and then apply a heavy amount of conditioner from roots to ends. Use a wide tooth comb to comb through the conditioner and rinse out.
Never terry towel dry hair, especially fragile curly hair. Bath towels may feel fluffy and comforting but can harm the hair when using them to get the wetness out. Instead take a few sheets of paper toweling and gently use them to squeeze excess water from your hair.
Do not use a lot of product, this will only weigh down your curls. Clear aloe vera gel is the key to keeping curls and dry ends looking their best and in check. Make sure that what you buy is pure and clear with no added ingredients, especially alcohol. Take a small bit of gel and apply to wet ends and to hairs around forehead. This is the miracle worker that helps prevent the dreaded breakage. Then shake out the wet locks and pouf them up a bit to let dry. If you must use a hair care product, then place a light hair mousse on wet head just enough to comb through from the roots to the ends.
Dry and fluff, and add a bit more love to the ends. As the hair is drying keep fluffing it up with your fingers. Dread heading out with a wet head, then blow drying is okay just don't leave the heat on one spot. Fluff with one hand while drying with the other. Take blow dry breaks and add a bit of water and aloe to the ends to keep them from drying out. Once the roots are dry shake out your locks. Use a wide tooth comb for any styling, and to prevent breakage never comb out dry ends without first wetting.
Take care to prepare hair for bedtime. Braid hair, or pull up shorter hair into a ponytail on top of head. This will keep it from knotting up when sleeping. Put aloe vera on the ends and comb through for extra nourishment. In the morning let your hair free! Shake it out and freshen it up with a bit of water and more aloe gel. Comb the ends gently to get knots out but only while using water to save the curly tips from breaking.
The big reason for trimming curly hair is to get rid of the split ends and prevent more breakage. As soon as curly hair is wet, split ends disappear thus making it a guessing act as to where to cut. This can result in too much trimmed hair making it especially frustrating for those looking to grow out their hair. Make sure to go to a hair stylist who specializes in a specific curly dry cut like a Deva cut. For a proper hair care cut hair should be washed after cutting.
Keep the coloring as gentle as possible. There are many products that are more natural based formulas that will not be as harsh on your hair. After coloring is complete be generous with the aloe vera gel applied to the ends and delicate forehead hair.
9. Aloe Vera Gel is Your BFF
Welcome aloe vera gel as your very best friend forever. For fly aways and extra dry days just take a little gel and mix with water in your hands to wipe gently on top of your hair to keep it in place. Too much aloe will not hurt or add crunch like chemical filled hair products do. Keep the ends moist using aloe with water. Aloe vera gel is great for drenching the skin as well.
Take pride in your hair and pass on your own hair care secrets as they evolve. Everyone's hair is unique and should be cared for as if a piece of art that is carefully sculpted. There are no bad hair days just ones that you can make better hair days out of. Never be afraid to dance!
Related