Japan's pet industry is booming, but adoption rates for shelter dogs are devastatingly low, a heartbreaking trend one circus with a purpose is hoping to change.
Figures show that Japan lags behind a number of other countries in pet adoption, but its euthanizing numbers are soaring. One advocacy group, the Wow Wow Dog Circus, is aiming to make adoption more popular by bringing talented dogs to schools and educating students about responsible animal ownership, Reuters reports.
"We need a system (for adopting abandoned dogs)," Kayo Takeda, a dog trainer, told Reuters. "The sales at pet shops are very high, but overseas the choice to adopt a dog is much more prevalent. I'd like to hope that Japan will move forward in that direction."
But Takeda and her cohorts have to fight some pretty grim figures.
According to the Japan Times, more than 204,000 pets in Japan were euthanized three years ago. About 52,000 of these animals were dogs and the majority were cats. To put those figures into context, consider England's euthanizing rate. Just over 7,000 dogs were put down in 2011, even though more than 126,000 were abandoned.
To encourage the Japanese to get more excited about the prospect of taking home a shelter dog, the Wow Wow Dog Circus shares critical information about the number of pets that are abandoned and also shows off its pups' incredible talents. (One little guy jumps rope!).
But part of the problem, advocates say, is that shelters, for the most part, are filled with older dogs, which owners are not interested in raising.
"Japanese people are in the habit of going to a pet shop and buying a puppy," Hiroyuki Satake, deputy director of the Tokyo metropolitan government's Animal Protection and Consultation Center, told The Japan Times. "In Tokyo there are no puppies brought to the pound and so we only have adult dogs to rehome."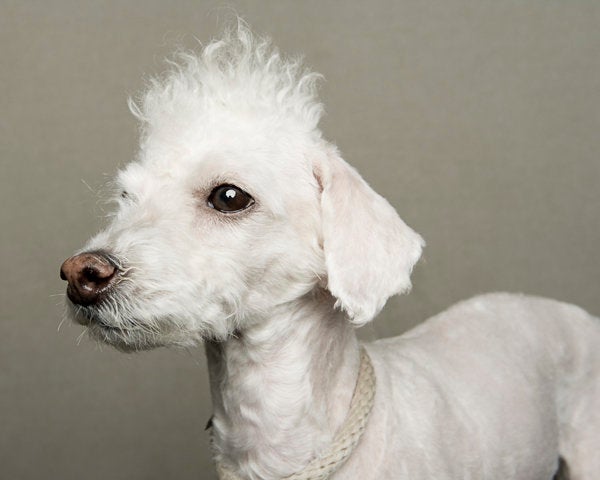 'Least Adoptable' Dogs Get Help