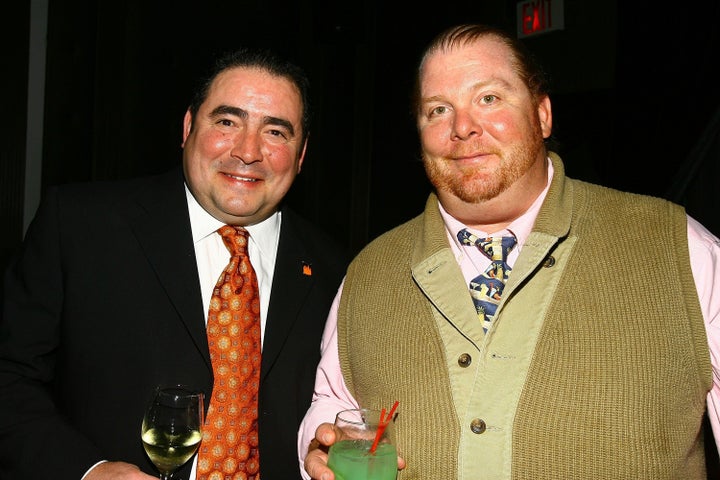 In today's culinary era where white tablecloth fine dining feels like a thing of the past, there is something truly special about sitting down to a multi-course, expertly prepared meal on the 24th-floor of a hotel in a thriving metropolis. Such is the experience at WP24, the modern Chinese restaurant from Wolfgang Puck, located on the 24th floor of the newly constructed Ritz-Carlton hotel in downtown Los Angeles.
More than simply going out to dinner, dining at WP24 feels like an event. With panoramic views of the city (diners feast on Peking duck and dumplings while enclosed in expansive glass windows), the setting is formal but not stuffy. Puck's modern take on traditional Chinese food exudes craftsmanship without being off-putting. We sat down with Executive Chef Sara Johannes to discuss her culinary influences, her first impressions of LA and where to find the city's best burger.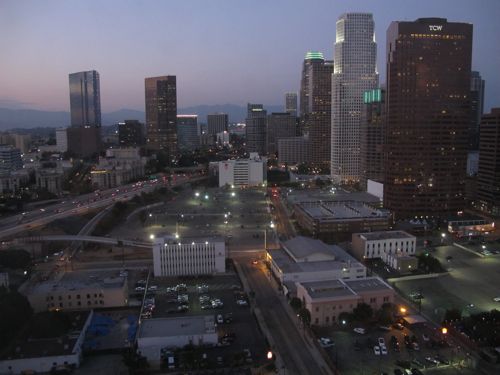 Heather Taylor: Has food always been your passion?
Sara Johannes: I have always been fascinated with food. My favorite things to watch on TV as a kid were the cooking shows on PBS. I later tried to make the recipes come to fruition in the kitchen, and my family will tell you the results were... naive.
My biggest influences were my grandmothers. One taught me the Italian love of seasonal cooking with only the freshest, local ingredients. The other taught me how to be frugal and coax the best out of whatever you had. It gave me a wonderful appreciation and a great starting point.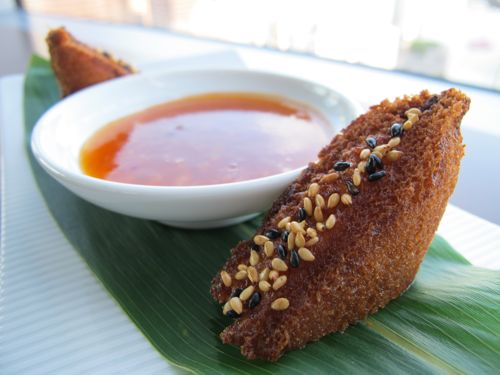 HT: Tell us about cooking at WP24.
SJ: I have been fortunate enough to have been able to cook at every one of Wolfgang Puck's restaurants within his Asian Concept. I have seen Wolfgang Puck's Asian Concept evolve from Chinois on Main to 20.21 in Minneapolis where I started as a line cook. It then progressed to The Source in Washington, D.C. and Five Sixty in Dallas (which I opened). Now at WP24, we have reached another level of modern Chinese cuisine. It is adventurous and refined; bold and subtle; familiar and unexpected. Chef Lee Hefter has put his heart and soul into it, and I have been privileged enough to be along for the ride.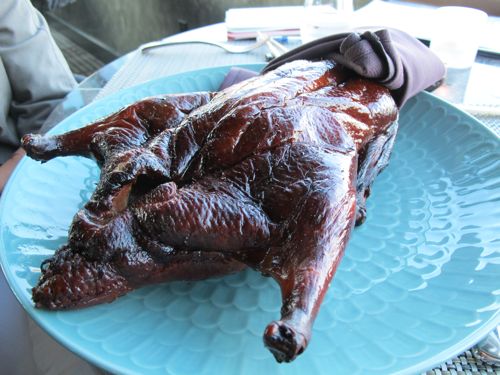 HT: How has your cooking changed since moving to Los Angeles?
SJ: The quality of ingredients is amazing here. I have managed Asian kitchens for Wolfgang in a few cities now, and struggled with finding the proper ingredients, produce and even equipment. Asian cooking is so focused on fresh seafood and vegetables -- you can imagine the difficulty in finding these delicate ingredients in the winter in Minnesota, or the 105 degree temperatures of Texas. The diversity and size of Los Angeles coupled with the amazing produce and seafood available here really is a winning combination for a high-end Asian restaurant.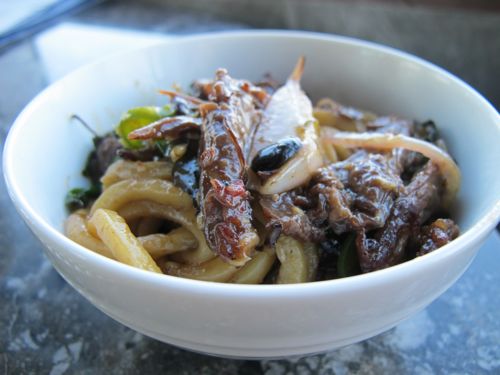 HT: What is an herb or spice you couldn't live without?
SJ: Chili Peppers. They are so diverse, and have amazing flavor. So many times, people are scared of their heat. But you can use them in subtle ways and coax so much complexity out of them. You'd be amazed how boring food would be without them! Spicy foods are so good for you! They are good for your health, your skin, your mind and other unmentionable parts as well! Eat more chilies!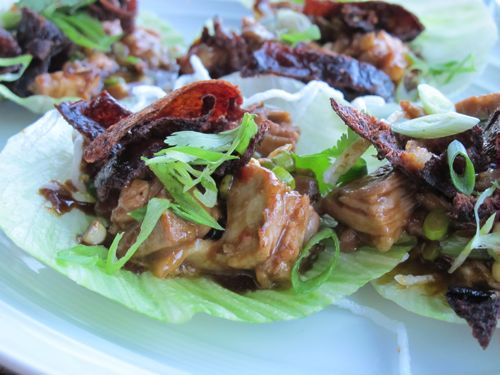 HT: What is a simple way to prepare a seasonal ingredient?
SJ: Being from the Midwest, late summer meant amazing corn. Every county fair, home barbecue, and even vendors on the street celebrate and cook up corn come August. At WP24 we feature a fresh stir-fry of caramelized corn and tangy Fresno peppers with Thai basil, or our famous "Hot and Sour" sweet corn soup. But my favorite way to eat it at home is a simple roast over the coals. LOTS of butter...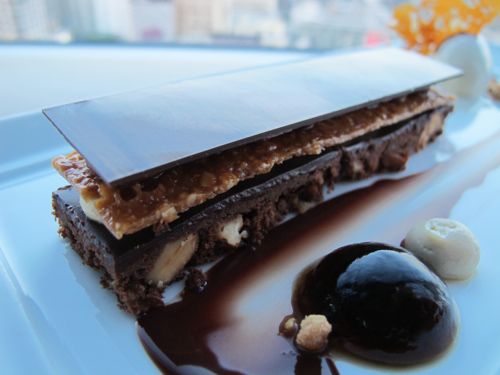 HT: Where do you eat when you're not cooking at WP24?
SJ: I am still happily exploring the dining scene in Los Angeles. Most recent conquests include Animal for my "fresh and seasonal" fix and Osteria Mozza for some of the most amazing pasta I have ever had. Bay City Deli makes an outstanding sandwich, but I still think the best burger is at Wolfgang Puck's Bar and Grill.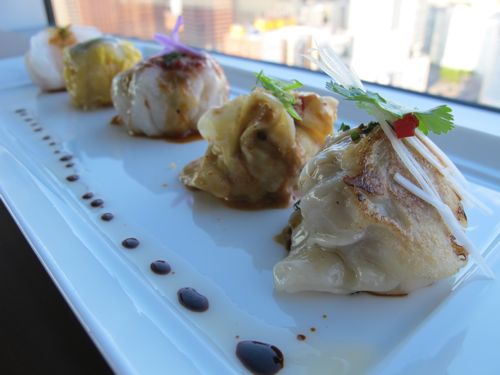 RECIPE


TINY PORK BELLY POTSTICKER DUMPLINGS

(Adapted from WP24 by Wolfgang Puck, The Ritz-Carlton, Los Angeles)

Yields 30 dumplings

Pork Potsticker Filling:

2 pounds pork belly, finely minced
2 tablespoons minced garlic
2 tablespoons minced peeled fresh ginger root
2 tablespoons sugar
1 tablespoon oyster sauce
½ teaspoon black pepper
½ teaspoon white pepper
2 tablespoons minced cilantro
2 tablespoons minced scallions
1 teaspoon sesame oil
1 tablespoon corn starch
¼ cup dried cherries, soaked in warm water for 10 minutes, drained and minced
Cornstarch for dusting

-Finely mince the pork belly and return to the fridge so it stays very cold.
-Mix together all the rest of the ingredients in a large bowl. Combine well and add the minced pork. Mix very well.
-Return the entire mixture to the fridge and chill for at least two hours.

Forming the Pork Belly Potstickers:

-Place a round, thin potsticker skin on cutting board (Wing Hing is a suggested brand).
-Brush edges of half of the wrapper lightly with a beaten egg.
-Place 1 tablespoon of the pork belly filling in center of skin (when working with the filling, only take out a small amount and keep very cold).
-Pull sides of skin up and to the back, making a half-moon. Press skin together at the top.
-Making tiny folds, shape skin to filling, making a half-moon shape, until the dumpling is completely sealed on both sides.
-Dust lightly with cornstarch to prevent sticking and place on parchment lined cookie sheet in the fridge until ready to cook.
-Make the sauce while dumplings are firming up in the fridge.

Black Vinegar Dipping Sauce:

¾ cup Chinese black vinegar
¾ cup sugar
1 ¼ cup soy sauce
2 ½ cup rice vinegar
1 ¼ cup minced ginger

Mix well. Let stand 30 minutes before using.


Cooking the Pork Belly Potstickers:

- In a pot of salted boiling water, cook the potstickers until they are firm, about 5-6 minutes depending on size. The dumplings will float easily when done.
- Strain the dumplings out of the water and place onto a plate to dry.
- Heat a sauté pan on high and add 3-4 tablespoons of good quality cooking oil such as Peanut oil or Canola.
- When pan is very hot (your dumplings will stick and tear if it is too cold,) gently place the dumplings in the pan with the seam facing up. Be careful if your dumplings are still wet from boiling. Excessive water may cause flames.
- Lightly brown the dumplings on one side and remove from the pan.
-Arrange the dumplings on a serving plate and serve with fresh scallion, cilantro and the Black Vinegar Dipping Sauce.
-Enjoy!
WP24
900 West Olympic Boulevard, Los Angeles, CA
(213) 743-8824
Photos curtosy of Alex de Cordoba, Los Angeles

Chef Speak is a bi-monthly column by LA-enthusiast Heather Taylor in which she explores LA's diverse and dynamic food culture, featuring interviews with Angeleno chefs of-the-moment, seasonal recipes, and rising restaurants.

Related
Popular in the Community