The "Denim Spa" line of skinny jeans, which holds popular skincare ingredients like apricot kernel oil and shea butter within the fabric, apparently hydrates your skin while you wear them. And if that isn't enough of a draw, the Smooth Legs moisturizing jeans -- one of three finishes -- supposedly help reduce cellulite as well.
Sounds too good to be true, right?
However, as co-host Dr. Andrew Ordon pointed out, the anti-cellulite jeans would only help if you wore them for an extended period of time -- 28 days, for example -- without washing them. Ew?
Wrangler tapped Lizzie Jagger -- daughter of Jerry Hall and the Rolling Stones' Mick Jagger -- as the face of the its spa jeans brand, set to sell on asos.com for $136 a pair starting Jan. 28.
According to the Telegraph, the Smooth Legs style was clinically tested by France's Institut Adriant, where 69 percent of denim testers said the appearance of their thighs had improved. Yet, the testing took place over four weeks, in which respondents had to wear the jeans for eight hours a day, five days a week.
Though the denim's ingredients supposedly lasts for 15 days, with refills available, we can't really see ourselves wearing the same jeans for days on end, à la "The Sisterhood of the Traveling Pants."
Well, as long as they don't look like this...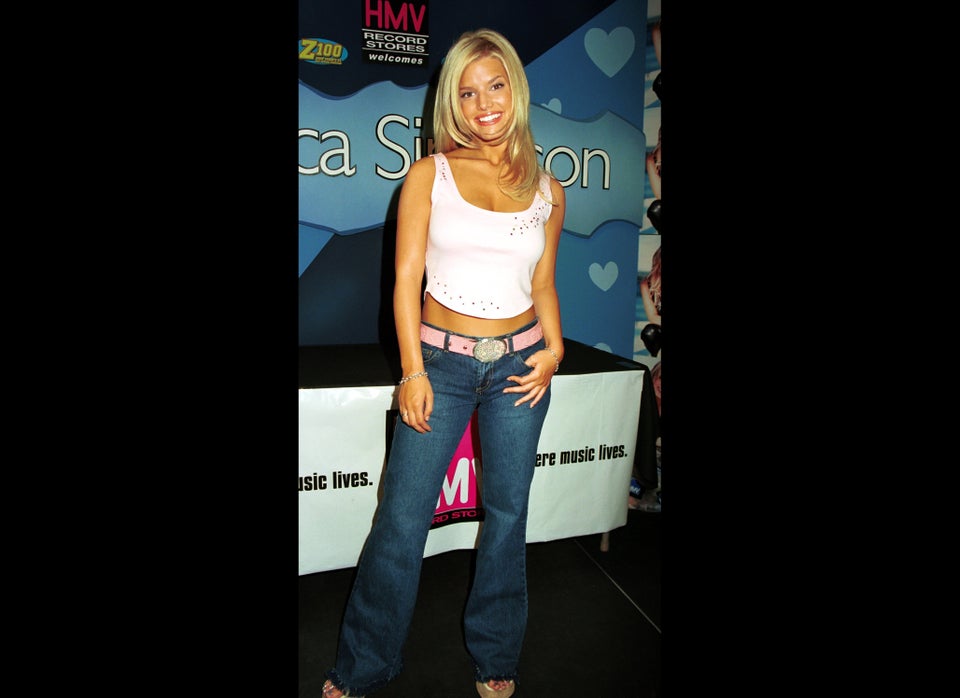 The Worst Celebrity Denim Of All Time
Related