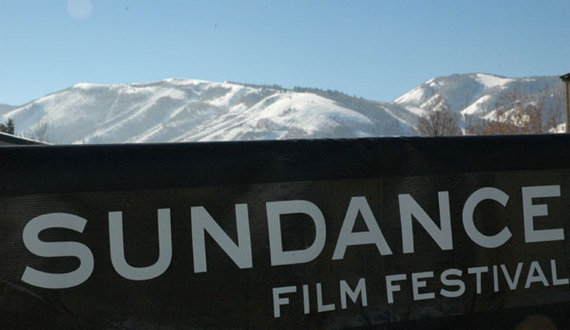 I look back on this year's Sundance Film Festival as an immersive experience, the recipe for which is: See 20 films in four days, then hop on a red-eye back to New York.
I "festival" (yes, even that has become a verb) in my own particular way, because I have a specific agenda. Yes, I want to see the best of what's new and upcoming -- and, perhaps, to discover something -- a film, a filmmaker -- that will explode in a wave of publicity later on. I'm also scouting films for the film clubs I program, so I'm looking specifically at titles that either already have distribution or look like they have the potential to find their way into theaters (and will appeal to my audience).
My festival experience itself was fairly self-contained: I get up and I go to movies. Then I go back to my room and write about what I've seen. Then I go to bed and start the whole process over again. No parties, no meals eaten with another person (except for an annual home-cooked dinner with a group of people who have become friends and aren't in the business), no socializing beyond occasionally running into someone I know in line for a screening or in a theater. I don't even do interviews anymore.
I go mostly to press screenings, all in the same little multiplex, though I saw films at three other venues this year. I rarely strayed from roughly the same square mile of Park City to see a movie in the course of the time I was there; the less time spent traveling between screenings, the more screenings you can squeeze in.
I'll admit that seeing that many movies in that little time is like being in a semi-dream state for several days in a row. You are submerged in that world of movies -- and waiting for movies and writing about movies. It's exhausting and exhilarating, particularly when the movies are good.
This year, despite blogger verdicts that it was a weak Sundance (based on the size of the sales of those films that sold), I felt like I saw a lot of tasty, entertaining, provocative stuff. The majority were titles I absolutely would show with enthusiasm at one of my series.
This commentary continues on my website.
REAL LIFE. REAL NEWS. REAL VOICES.
Help us tell more of the stories that matter from voices that too often remain unheard.