The real star of Wrestlemania 29 over the weekend wasn't John Cena or The Rock.
As far as we're concerned, it was the woman who used Sunday's wrestling event at MetLife Stadium in East Rutherford, N.J. as an opportunity to put her cheating husband -- and his mistress -- on blast. Take a look at the photo below (it originally appeared on New Jersey 101.5's website):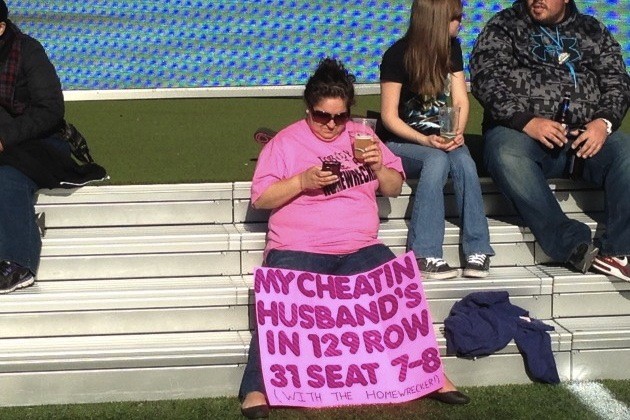 (Photo courtesy of Chris Swendeman/Townsquare Media)
Calling the cheaters out by seat number? Ice cold. (We also love the impeccable shirt/sign coordination she's got going on there. Nice touch, lady.)
Click through the slideshow below for more badly behaving exes who gained notoriety on the web.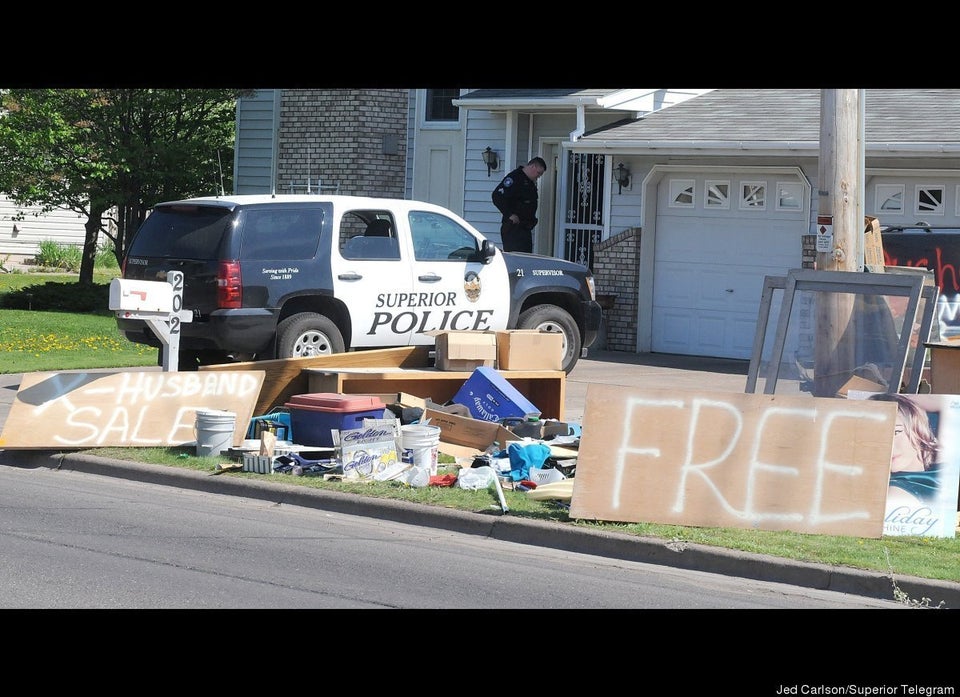 5 Exes Who Will Make You Grateful For Yours