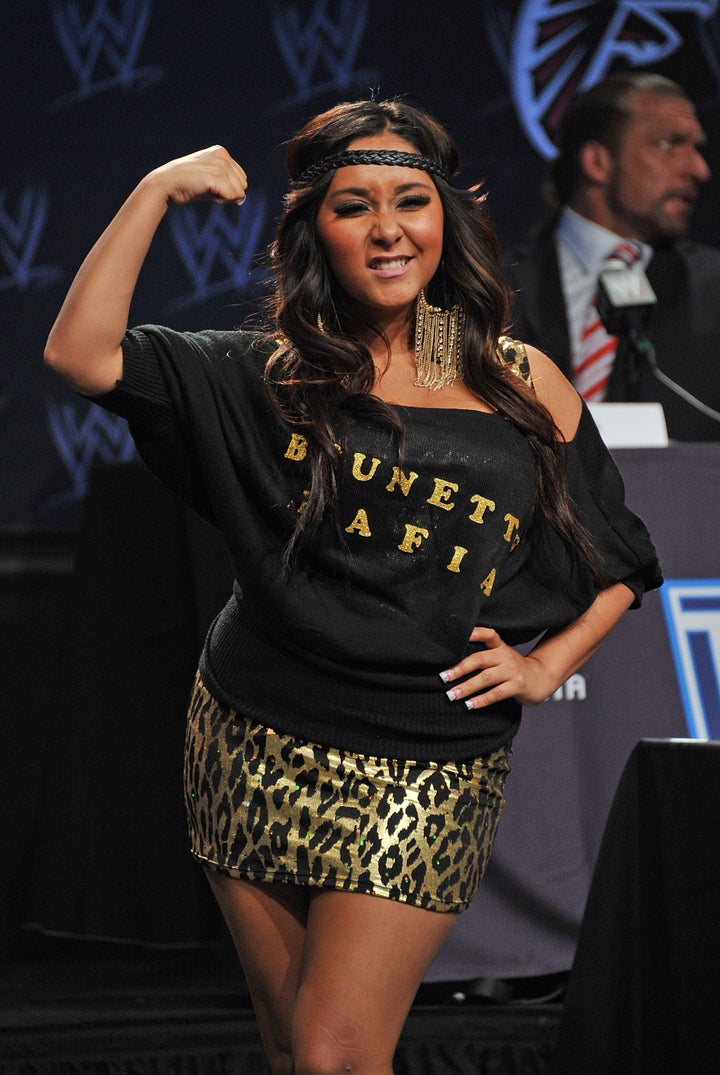 As if "Jersey Shore" wasn't wild enough, star Snooki is throwing down Sunday night in an epic inter-gender wrestling match
Getting slapped on TV put her on the map, and now, the mighty might guidette is a featured attraction at WWE's Wrestlemania XXVII, stepping into the ring to participate in a six person, inter-gender grudge match. She'll square off against Trish Stratus, John Morrison, Dolph Zigger, Layla El and Michelle McCool. And no, Ronnie won't be around to defend her.
The reality star made her WWE debut two weeks ago, calling out Guerrero and executing two epic takedowns the likes of which the wrestling world has never seen. She's been hyping up her appearance over the past two weeks on Twitter, promoting to her nearly 1.8 million followers the Pay-Per-View event.
On the sidelines will be Vickie Guerrero, with whom Snooki has developed a sudden rivalry. Only excitement can be in store for Snooki and her Brunette Mafia.
WATCH
: