Another part of the deal concerning liquor sales and events on the renovated plaza drew criticism from many of the surrounding residents and was ultimately delayed.
Several Wrigleyville residents were less than thrilled with the beefed-up number of night games. Area resident Angie McMahon told the Sun-Times, "It would be the absolute worst, worst, time, especially for parking."
McMahon added, "It's hard enough getting around with the general drinking crowd traffic, but if you add a Cubs game to it, it will just cripple the area completely, especially for residents and for people trying to get to other businesses."
Others noted residents were aware of the noise, crowds and congestion when they bought property in the bustling North Side neighborhood.
Surrounding bars and restaurants have said the liquor sales on the plaza would hurt their business while proponents -- including the ordinance's sponsor, local Ald. Tom Tunney (44th) -- insist it will make Wrigley a year-round attraction and help businesses avoid the "feast or famine" dynamic currently in place.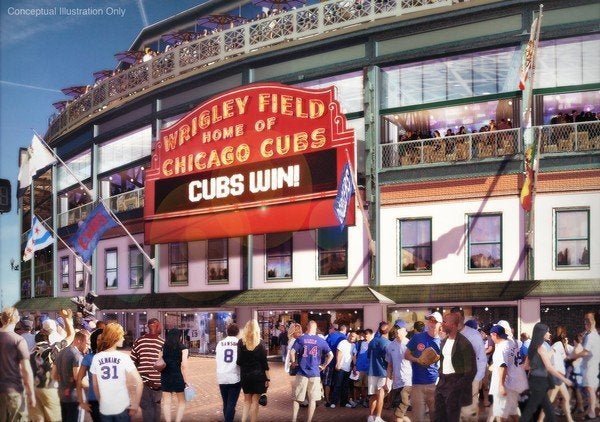 Wrigley Field Renovations