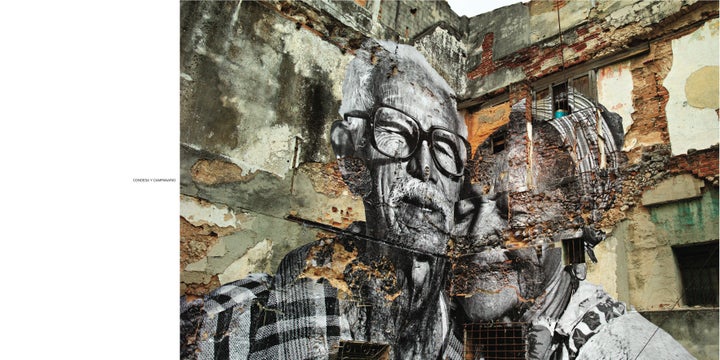 Fidel and Che are no longer the only mugs decorating Havana's urban landscape. Miami-born artist Jose Parlá teamed up with French street artist JR to adorn city walls with 25 portraits of Cuba's oldest citizens, their weathered faces melding with the weathered walls to evoke the island's rough years since the Cuban revolution.
Installed for this year's Havana Biennial, the project is now the subject of a book, "Wrinkles of the City, Havana, Cuba," published by Standard Press. During Art Basel, the Standard Miami Beach will host a pop-up café to highlight JR and Parlá's work in Havana as well as a book signing party and documentary screening on December 8.
The Standard's Cafécito Neptuno, with pressed sandwiches from Miami's popular David's Café, will be open 24 hours during Basel, December 5 to December 8, and hold regular hours (7 a.m. to 7 p.m.) from November 26 to January 3.
For the pop-up café, Parlá will recreate the vibe of old Havana with signage, tilework, music and distressed paintwork and brick construction.
JR has installed wheat pasted portraits in other cities around the world such as Shanghai and Los Angeles.
Working with Cuban-American Parlá, he captured characters like 83-year-old Elio Milanes, who has worked in the same bodega his entire life; and Leda Antonia Machado, who tells the artists "Displayed on the wall like that, I'm still good for something. If I were completely ruined, you wouldn't have taken my portrait."
Click below for glimpses of "Wrinkles of the City, Havana, Cuba":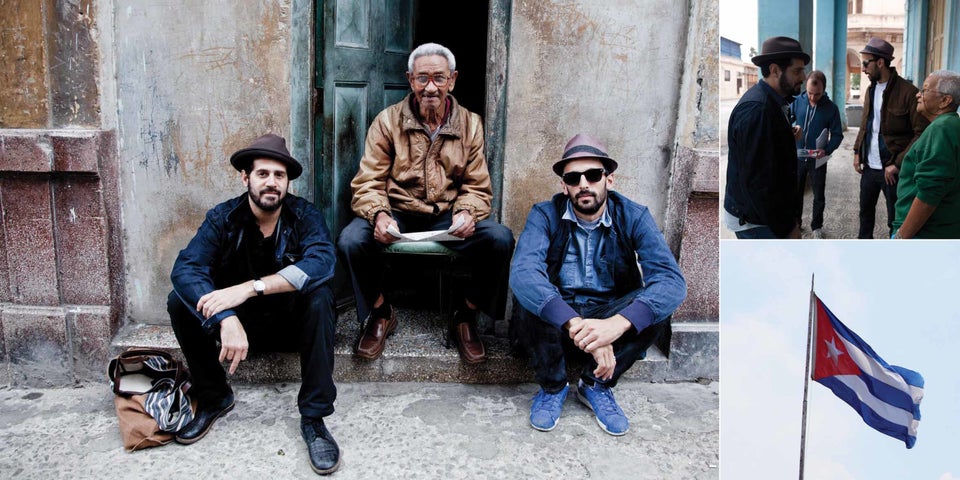 Wrinkles of the City, Havana, Cuba
Before You Go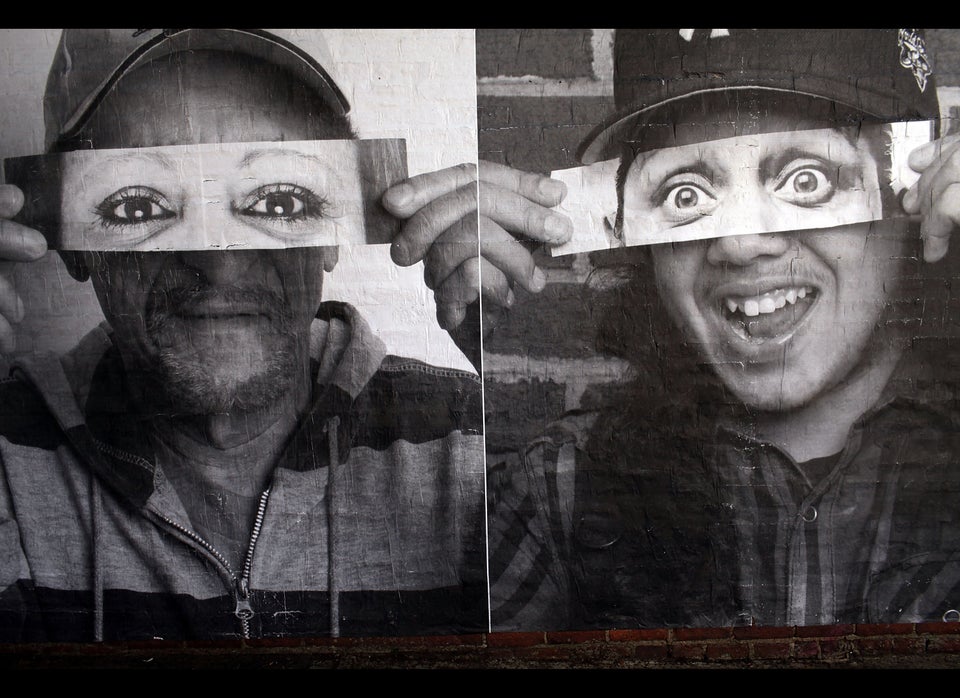 JR's Street Art
Popular in the Community