Think of it as a writers-in-residence program ... one that never has to end.
A new Detroit nonprofit called Write A House has figured out something to do with Detroit's thousands and thousands of vacant and blighted homes -- fix them up and give them to writers.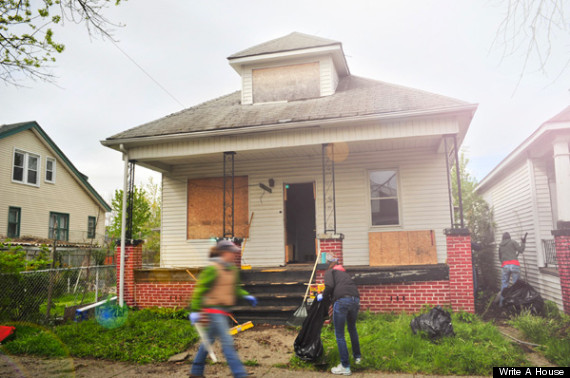 Write House, one of the three homes purchased by the Detroit nonprofit and writer's residency program.
One of the founders is Sarah Cox, editorial director of the real estate site Curbed. She moved to Detroit from New York three years ago to begin the site's Detroit blog.
"In the past three years, I've seen incredible progress, but there is still so much room for more in the literary arts," she said in a release. Cox thinks other writers could recreate her journey.
"This is a city with unique, historic and fascinating stuff happening. We think there are writers who will want to come and be a part of it," she said.
The organization purchased three homes in need of repairs in a neighborhood located north of Hamtramck, a highly diverse enclave surrounded by the city of Detroit. Down the street is the Powerhouse Project, whose artist-run neighborhood organization has been regularly documented in national magazines like Juxtapoz.
Write A House is currently hoping to raise $25,000 on crowdfunding site Indiegogo to restore Peach House, the first future home for a Detroit writer. Young Detroit Builders, which teaches contracting skills to young people in the city, will help get the houses back into shape.
Write A House's director said their organization is registered as a non-profit in the state of Michigan, but their 501(c)3 status is pending. Donations collected through their crowdfunding campaign go directly to Young Detroit Builders, a registered 501(c)3.
"We chose this neighborhood to start because it's a smaller community and we felt we could have an impact," said Kat Hartman, acting director of Write A House. "The neighborhood has a level of vacancy that is affecting the quality of life for current residents. They need more good neighbors."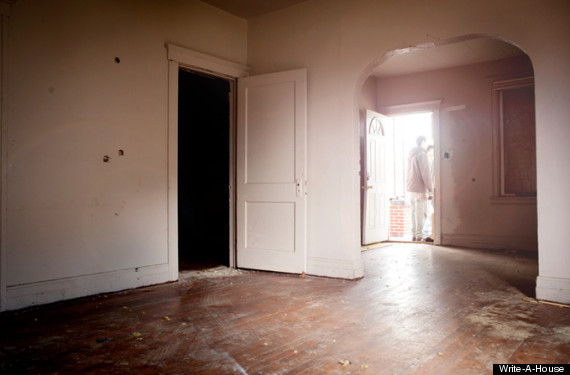 Write House during renovations. Image courtesy of Write A House.
Write A House will accept applications from working, "low-income" writers in the spring, who will be asked to send writing samples and a letter of intent. The judges include former National Poet Laureate Billy Collins, poet Major Jackson, writer and filmmaker Dream Hampton and editor of the Farrar, Straus & Giroux publishing house Sean McDonald. Writers from all over the world, or living just a few miles away, are all encouraged to apply.
If they win, they'll call Detroit home for at least the next two years. Writers will lease the homes from the nonprofit, a small amount to cover taxes and insurance. If they stay for 24 months, they'll be awarded the deed -- and Detroit will count another resident to its comeback.
"We didn't want to create an atmosphere where people are being encouraged to flip homes," said Francis Grunow, a notable urban planner in Detroit who is on the board of Write A House.
We've heard a lot of ideas for "saving" Detroit -- but turning it into a writer's colony has to be one of our favorites!
Related
Before You Go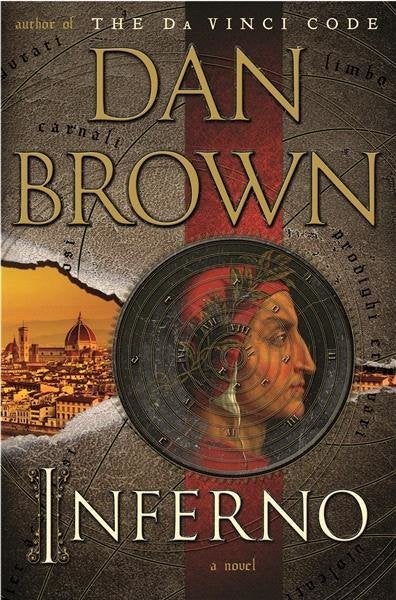 Amazon's 2013 Bestsellers
Popular in the Community