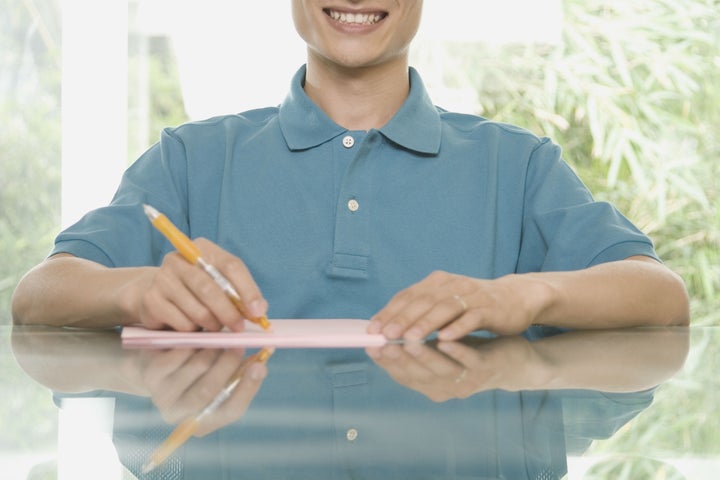 Chances are that you've technically been writing since you learned to write the alphabet on goofy, oversized lined paper back in Miss Smith's kindergarten classroom. But the question we often hear is: When am I officially a writer? How much public recognition does it take, if any? Here are five clear signs that your writing career is moving forward:
You're receiving encouraging rejections.Of course not every literary journal or agent is going to love your work. As writers, we know rejection is part of the game. But receiving rejection letters with personalized, constructive feedback and/or encouragement to send more work is the best kind of "no" there is.
You've been published!Remember, even with strong writing and well-targeted submissions, acceptances are not guaranteed. But hard work and persistence pay off in a big way when you see your name in the byline of a literary journal or magazine. Even smaller publications count on the journey forward!
You're winning awards and contests.It can be a local contest, a Pushcart nomination, or the prestigious PEN/Faulkner prize. The important thing is that people are taking note of your writing (hint: we have the biggest collection of up-to-date contests leads on the web here).
You're STILL writing. No matter what.We know there are a lot of naysayers out there, but no one, not even a cranky agent or a family member who thinks you need a real job, will stop you from writing!
You're not afraid of the business of writing.Writing great stories and poetry is only half the battle. You know that you need to put on your business hat (a fedora?) to get your work out in the world.
Sometimes, there is no specific moment that defines success to a writer. But these are some other signs that you're a writer who has the drive to make it:
Your work clothes consist of sweatpants and slippers (usually the same ones you went to bed wearing, often decorated with anthropomorphic animals).
The mail carrier is a little nervous when he sees you running towards him each day…in your "work clothes."
Your family members are no longer considering your writing to be a phase. Your mom even tells people you're a writer.
Your pockets/car/desk are overflowing with napkins and receipts covered with your latest ideas.
You see the members of your writing group more often than your parents, spouse, or children.
You surreptitiously check out other people's bookshelves instead of their medicine cabinets to judge their character. No Hemingway, Faulkner, or Woolf? Ouch.
You know what NaNoWriMo stands for.
The "t" and "r" on your keyboard have long since disappeared from overuse.
Regardless what your measure of success is as a writer—being published, mastering online submissions, or landing an agent for your novel—what should matter most is that you know you're a writer.
Related
Popular in the Community