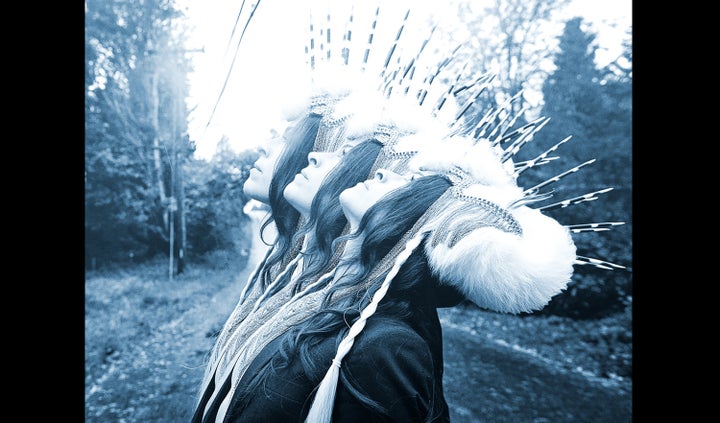 I was excited by the opportunity to speak again with Elia Petridis about the new music video he wrote and directed for Jesca Hoop's "The Lost Sky."
"The Lost Sky" is a devastating song about a love gone wrong, and Elia found a piece of himself in the story that made writing and directing the video a particularly rewarding artistic effort. The resulting video is a gripping Hitchcockian journey which involves a mentally unsound protagonist, and all of the psychological drama that accompanies that.
Check out the original, exclusive posting from Stereogum that has a lot of great details on the music video, as well as the announcement that Jesca will be releasing a new album with Sub Pop. Their official press release gives us some exciting news about the album, including its release date and tracklist.
On February 10th, 2017, Sub Pop will release Memories Are Now, the extraordinary label debut from singer-songwriter Jesca Hoop.
Memories Are Now is an album of stunning original songs- raw yet brimming with energy, forged from rich life experience and emotional depth. Beautifully delivered by an artist that has steadfastly honed her unique craft of musical storytelling.
The nine track album features lead single "The Lost Sky," along with standouts "Memories Are Now" and "Pegasi." This album sees Jesca Hoop at her most realized and very best in her vocation. She wastes no time in making clear the confidence, confrontation, and craftsmanship of her bold and exquisite offering.
03 "Animal Kingdom Chaotic"
Read on to hear about Elia's history with Jesca, his inspiration for the video, and how this will influence his future films.
This isn't your first collaboration with Jesca. How did you get involved with working with her?
We met about 11 years ago. I went to a show of hers at the Temple Bar. It was close to Halloween actually. She came out as a wind-up doll and somebody came out and "wound" her up and she came to life! Her musicians were all dressed like dolls. Her music at that time was really cinematic. This was around her release of her album Kismet and the single "Seed of Wonder", which had put her on everyone's radar. She came up to the bar after her set and I went up to her and said, "Hi! You and I are going to be friends!". We got to talking and she asked me what I did, and I told her I was a writer and director. I told her I was writing a screenplay about Tulip Fever - she said she had a song she was working on about a tulip. We swapped notes on MySpace and I told her that I had a book about tulips I wanted to lend her. That's basically how our friendship started. The first video I did for her was "The Kingdom" off of Hunting My Dress. Then I did, "City Bird", "Hospital (Win Your Love)" off her third record, and then this song off of Memories Are Now. Every once in awhile she'll shake my tree to come and direct something; I'm such a fan of the music so it's a no-brainer. She'll always send me the record and the songs that really open my imagination are the ones I end up doing with her.
What captured you about "The Lost Sky" in particular? What was this video about for you?
Well first of all, the song is amazing! Ultimately I think what I wanted to get across was the idea that you can take something very difficult in your life and make art out of it - hopefully good art. Those experiences are never wasted as an artist if you can parlay them into a good piece of work that other people can relate them. What's the point of going through something difficult if other people can't learn from it as well, so they don't have to go through it themselves - or so they can identify with it and feel like they are not alone in going through something. In "The Lost Sky", there is a grain of what I've gone through myself in there. A few years back I had a really difficult situation which ended in my divorce. This song was an opportunity to tell my story in a way. The experience of making this brought me full circle and gave me a sense of closure. A major theme of the song is abandonment, and the video sticks to that emotion. The first thought when I heard this song was that it's a loop; I based my idea off of that. I wanted to make a loop that upon each visitation got more intense. I thought that there was an opportunity to make a little Hitchcock film - a page turner of sorts. Jesca told me to go for it!
How does this video relate to your other work?
Apart from it being a page-turner, which is the kind of story I like, there are a few things. On a grand level, I consider myself to be a modernist filmmaker - always aware of the form as well as the content. All the edits, and the loop itself, the slow-motion, the ring spinning, the preying mantis has a self-aware modernist feel to it. My Eye for an Eye VR piece is about the horror of VR itself - it's a commentary on the medium. The loop aspect of this video has that same modernist intention. On a more micro-level, I love films that involve an unreliable narrator. Being able to command that kind of story is really valuable for me. When you see "The Lost Sky", we really went for that. In the opening shot where she's staring at the camera, there's a moment where she's communicating, "don't trust me". Right off the bat we know that things will be left out of the story. I love that kind of story and want to do more of that in the future.
Check out Elia's past chat with me in this full interview about his history with film and his cutting edge VR piece, Eye for an Eye, exclusively on Huffington Post.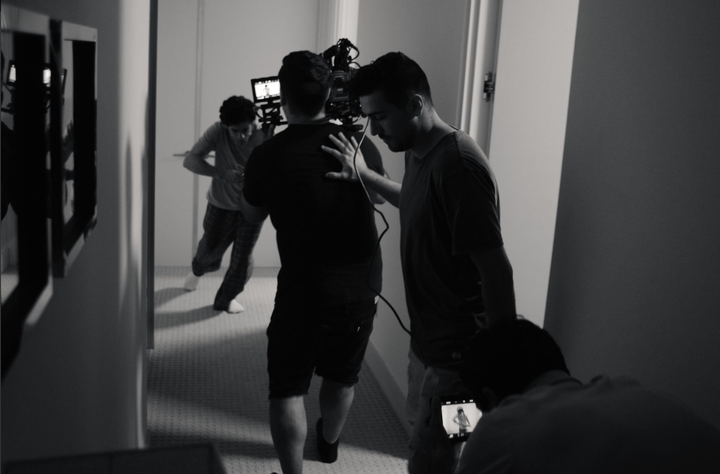 Popular in the Community