If there was ever a true believer in both raw talent as well as redemption, it's Eric Rivas. Compiling a group of both established actors and novices to the big screen, his "Vamp Bikers Tres" is ready to become the best edition yet of the "Vamp Bikers Tres" trilogy. We sat down to talk about the film, where we discussed not just the story behind this Brooklyn-born writer/director, but his feelings on second chances in Hollywood, creating a completely new world in his own back yard of Coney Island, and how this electric and talented group came together.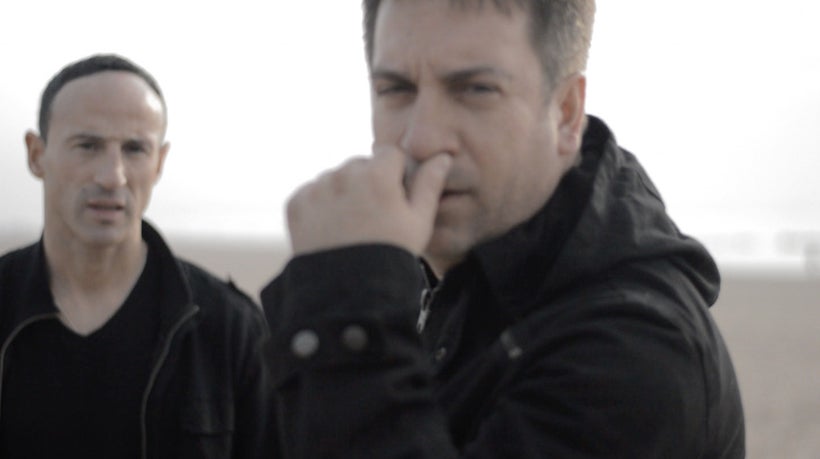 You have a huge production that you are releasing. It looks like an interesting story and an even more interesting cast! Yes we do! The movie is an encore presentation since we did really well in the festivals. We are bringing it back to let the people who didn't see it get a chance to see it. We are trying to get distribution with Sony, and Sony is now coming back for the third time to watch the film. It's definitely a really big deal for us.
Tell me about "Vamp Biker Tres"… The film is vampires versus zombies and witches; it's really a whole mix. It's the third part of the trilogy, which is the unveiling of our "Oz" so to speak; showing how the monsters really are made. I don't want to say too much, but (co-star) Lillo Brancato becomes the man to almost "pull the blanket" off of the monster so to speak. He's our straight man in the film, outside of being a monster or zombie of sorts. He is our action hero, sort of like a Bruce Willis-type.
I spoke with Lillo earlier and he was a total pro. Along with Lillo, you have assembled a real cavalcade of notorious names for the film, from Ron Jeremy to Michael Musto to Michael Alig. Take me into your thought process where casting was concerned. I gotta say, they were hand picked, it was almost like God helped pick them. They each came to me in different ways. For example, Angel Salazar was in "Part 2" and he stayed over one night and we had somewhat of a focus group. We all talked and he was talking to Lillo Brancato, and I asked if he would be able to get Lillo into the movie. Angel thought it was possible, and before you know it, Lillo and I spoke and orchestrated a way to make it work out. He didn't know me at all. I am an independent filmmaker, but we understood each other.
Michael Alig came to me through Screaming Rachel, and it was basically because I needed a character to play God. When I looked at Michael, he was about two years older than me. He didn't have that regal, older look, but I realized that the character was more than I imagined. Michael has a very outgoing personality and he played that up. Michael Musto was also brought to me by Screaming Rachel, and I thought that it would be great to not only put he and Alig into scenes together, but really push them both into acting.
With Michael Musto, you are looking at an encyclopedia of movies. His acting was very professional and he really cares about reading the script. It came through with every line. He became one of the anchors of my film.
Other than Lillo Brancato, who has acted with heavy hitting actors like Chazz Palmintieri and Robert DeNiro, many of the actors you chose were novice actors for a big screen role. Were you surprised at their prowess in front of the cameras? Absolutely. Like with Michael Musto, I mean, he is someone that makes part of his living from writing about movies and he was so great in one. I know I could definitely put him in something else; place him somewhere. It was great to be able to work off of that real life connection between he and Alig. With Ron Jeremy, he came to me wanting to ad-lib the dialogue. I let him run with it. It was a given that all the novices cared about their work and are true "film people".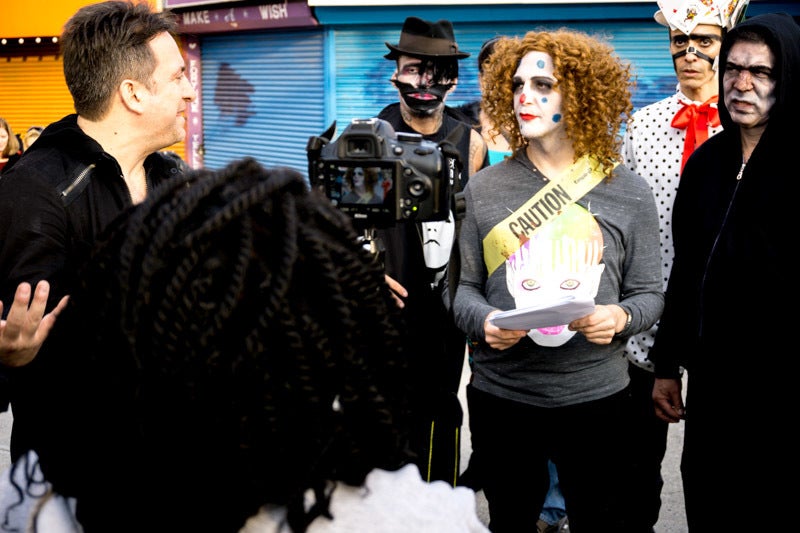 You took a number of people in this film and gave them what is their "second chance" of sorts in the business. Was that intentional? I did, yes. The way I look at it is this; we are all misfits. To start off, I honestly connect to misfits. I always do and have always rooted for the underdog. My feeling for both Lillo and Michael Alig is that people will look at these actors and not remember them for what they did, but I wanted to reinvent them as something else entirely. I didn't dwell on their problems. I kept the focus on who they are today.
What kind of a message do you want people to take away from "Vamp Biker Tres"? We're all in some sort of bubble. Sometimes it only takes one thing to wake us up. It's like in "Scrooge" where you can wake up and see life how it really is. I wanted these actors to play what you would not expect them to be. I didn't want Lillo to be the "Italian mobster"; I wanted him to be the Bruce Willis type, maybe the direction his career would have taken. I wanted Alig to show a different side, too, and for Musto to be almost menacing. I want people to look at who these people were, and then show them how they are now. That was my goal, to reinvent the people in the film; almost like in "Reservoir Dogs".
What do you think your biggest takeaway is from the making of this film? You learn that every human you deal with is as multi faceted as yourself. Learning to deal with the difficulties of different personalities; I think it showed me how to be a better person at times. The trade off is not always money. It was humanity with this project.
(Catch an encore screening of "Vamp Bikers Tres" at Film Archives (32 2nd Ave, NYC) on December 23rd at 8pm. RSVP to: Eric Rivas @ spadesp@hotmail.com & visit: www.facebook.com/vampbikerstres/)
http://www.brownpapertickets.com/event/2713060
REAL LIFE. REAL NEWS. REAL VOICES.
Help us tell more of the stories that matter from voices that too often remain unheard.
This post was published on the now-closed HuffPost Contributor platform. Contributors control their own work and posted freely to our site. If you need to flag this entry as abusive,
send us an email
.