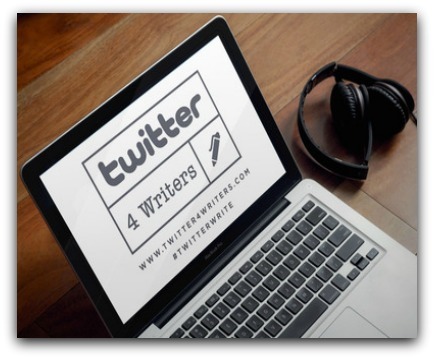 I'm not sure about you, but I've got more social media platform options at my fingertips than I can handle.
As a writer newly committed to driving my own business, dedicating time to learning the ins and outs of each is a hard slog when the harsh reality is, I need to make money.
It's been a month or so since I decided to give up my full-time job to pursue my dream of starting my own freelance writing business. While it has been very challenging, my entrepreneurial journey certainly hasn't been boring.
So far, I really can't overstate the importance of networking and connectivity. Of course, when it comes to both, social media is a real game changer.
A couple of weeks ago, I received a LinkedIn invitation to connect with Keith Keller. To be honest, I had no idea who Keith was but after checking out his online profiles (Google is my friend), I thought he'd be a great connection to have up my sleeve.
After all, he is a global Twitter marketing specialist. I'd be silly not to give it a second glance.
As for my experience with Twitter, I have used this social media platform in the sense of tweeting for other companies but never to drive my writing or page.
Fast-forward a few weeks and after numerous online chats, playing email ping-pong here and there, and a lengthy Skype chat, Keith and I are working together on an exciting new project for writers like myself: Twitter Write.
You know a special kind of magic is at play when you strike up a conversation with someone and discover they've gone through a similar experience.
I've shared my own story quite widely because I think it's important people understand they're not alone in their thoughts. Being passionate about something can take you to unexpected places.
Once upon a time, Keith busied himself with the standard 9am to 5pm job and like myself, felt completely dead inside. As they say, money isn't everything.
After trying to negotiate a 4-day working week with his boss at the time, Keith made the bold decision (on his 40th birthday) to quit his day job and 'GO IT ALONE!'
From there, he asked himself these two questions:
1.How can I best help the world?
2.What do I want to be the best in the world at?
Soon enough, he had his answer: TWITTER
... And guess what! Today, he is!
Impressively, according to kred.com, Keith is now in the top 1 per cent of Twitter influencers in the world.
Right now, Keith has over 34,000 Followers on Twitter (a global platform that is really under-utilised by many) and dedicates his time to helping newbies like me navigate their way through the sometimes-murky world of Twitter.
Scrap away all of the ifs, buts and maybes that have become the day-to-day reality of my new life and I'm genuinely excited about this project.
Aside from having the chance to work with Keith who's going to hold my hand and show me how to use Twitter to build my business, it's time for me to face some harsh facts:
•Not only have I picked a tough industry to try and survive in (writing), but my main goal for the next 12 months is to get my kid's picture book published... I have a long road ahead of me.
•Boosting posts on Facebook isn't bringing in new clients.
•Networking is working.
Anyone who knows me probably wouldn't expect me to be the world's greatest networker but hey, I've put myself out there and even surprised myself (if I'm being totally honest).
It's the connections I'm making now that are going to help take me from being a little known writer based in Melbourne, Australia to achieving what I've set out to achieve.
It's my why that's driving me: I really believe this kid's book has a message that will help tomorrow's leaders. I don't expect (or even want) to be the next J.K. Rowling but I am passionate about helping kids to believe anything is possible with hard work and persistence.
After a few weeks of chatting with Keith, I firmly believe Twitter could be my missing ingredient. Scrap that... Twitter could be the missing ingredient for a lot of struggling writers out there.
Have an open mind and you never know where you just might find yourself.
I started (@CannataAU) with 63 Followers (already up to 155 and counting), follow this hashtag and follow my journey: #TwitterWrite
Reach out to Keith: @KeithKeller
If, while listening to the podcast, you have any questions, reach out and Keith will happily answer them.
Have a listen to the first Twitter Write podcast:
Related
Popular in the Community