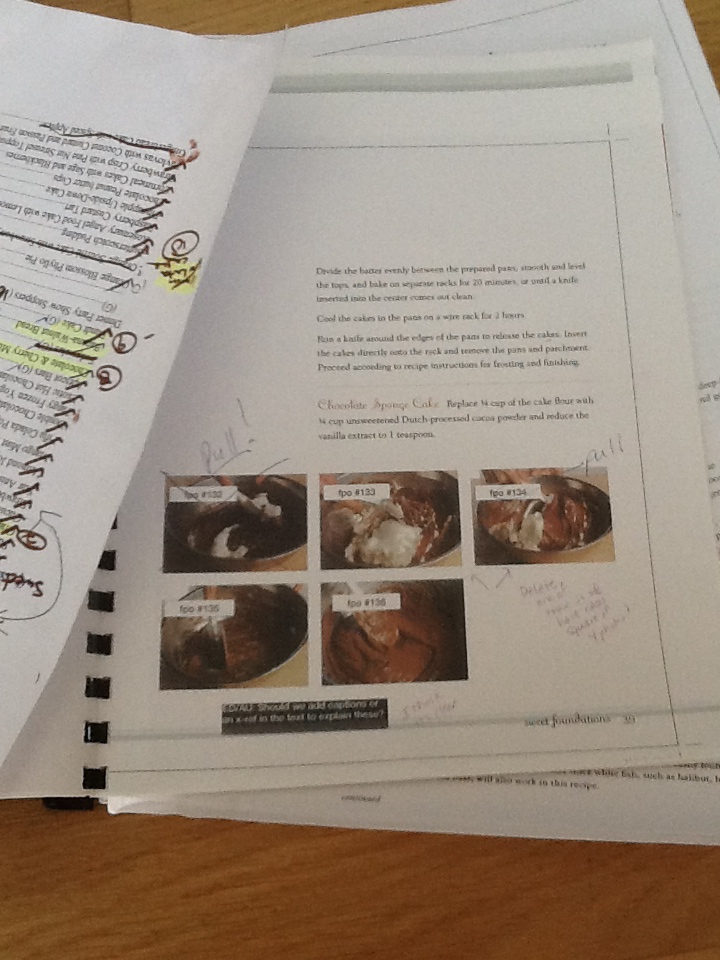 Last week I wrapped up my second cookbook, or that is to say, I finished writing it. There will undoubtedly be more rounds of edits and proof reading before final print. From recipe testing to photography, people are always very curious and enthusiastic to learn about what goes into writing a cookbook. This seemed like the perfect time to dedicate a blog post to cookbook writing.
So what does it take to write a cookbook?
First and foremost, you need an idea. You need to find your niche. You need to figure out what makes you better than every other person that does that same thing you want to do.
Once this has been established, and you know what you want to write about, you need to find an excellent literary agent. While a literary agent isn't essential to getting published, I do think it makes the odds in your favor much higher. Plus, an excellent agent will hopefully lead to an equally amazing publisher. Once you have both of those covered, the real work begins!
Next comes the recipes. Both of my cookbooks are focused on light and healthy ways to bake. This means there is a lot of trial and error that happens in the recipe testing and writing process. Both of my cookbooks have 100 recipes, both offer sugar free options with Stevia or agave, and the new book will also have gluten free options. So for me, the inspiration for all these recipes, from chocolate cupcakes to biscuits, has come in many forms. First, I have to love and want to eat everything I put into the book. Next I have to be able to drop the fat and calories by at least 25 percent, while maintaining the flavor. This is not always so easy. When I was writing the first book, I was determined to develop a light and tasty version of kourambiethes (the Greek version of the Mexican wedding cookie). Of course I should have known from the start that creating a tasty butter cookie, without that much butter, was not going to be an easy feat! The first batch went into the trash, the second batch to the dogs, and so on, until finally 12 batches later I had a delicious and guilt free cookie. If you multiply those test batches by 100 recipes, then you can imagine just how much recipe testing goes into writing a cookbook, especially a Sweet & Skinny cookbook! I definitely have been keeping the neighborhood well fed the past couple of years. There are of course some extra steps in my book writing process, such as testing sugar free/gluten free variations, and running fat/calorie analysis on the recipes. That last part is a real snorefest, but if you put on some good tunes it makes the number crunching a bit more bearable.
Once all the recipes are tested and typed out, then comes my favorite part of the process, the photography. For me the photography is like watching Pinocchio turn into a real live boy. This is the first step where you get to see your recipes finally come to life! Finding the right photographer is a process that you go through with your publisher. You will both need to agree on the photographer. Considering that the photographer is in control of the pictures, which will ultimately dictate how your recipes are presented to the public, it is crucial that you two have a similar vision for the finished product.
After the photography is complete, it is then up to the publisher to take all of the images and recipes and transform them into a sellable book. This step alone typically takes anywhere from 12-16months. During this time they will send you chapters to proof read (yet again), and layout options to sift through. For someone like me, who has never had the virtue of patience, the 1+ year of waiting is enough to drive me mad. I do suggest that you put the downtime to good use. Keep yourself busy by coming up with some clever ways to promote your book. Aside from just getting the book into the media, you need to get in front of the public. Coordinate as many book signings as you can and always, always, bring food! Nothing sells a book better than the scents of rich chocolate, or warm cinnamon, wafting through the air.
This is just an overview of the process. There is a lot more to consider if you want to write a cookbook. But hopefully this answered a few questions, and gave you a peek into my Sweet & Skinny world!