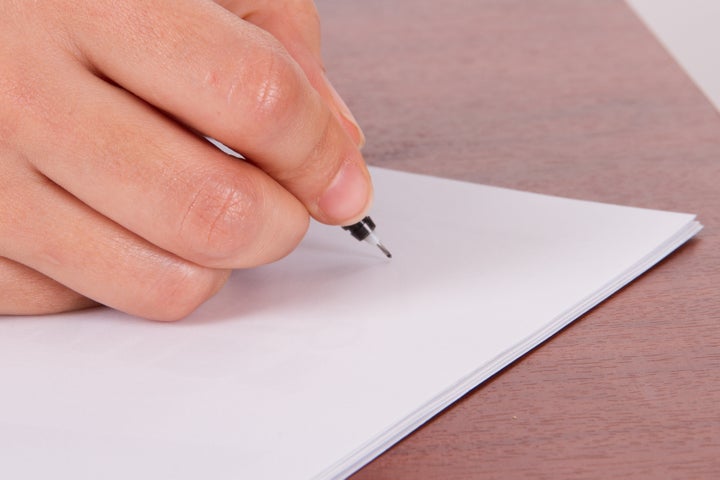 You love your job as an editor, working with authors, helping shape manuscripts into finished books. You thrive on the exhilarating, fast-paced, occasionally white-knuckled world that is publishing. But for more than a few years, you've wondered what it would be like to sit on the other side of the desk, not editing, but writing a book. I know you, the grass-is-greener-on-the-other-side-of-the-fence girl: You're thinking of taking that leap, where you can sit calmly with your cup of tea, look out your writer's window, and craft one beautiful sentence after another. Well, here are some things to bear in mind before you do:
Even though you've spent hours editing/rewriting a manuscript for an author, it's not the same as writing your own book. Not even close. Writing your own story, creating credible characters and a sense of place, well, it's a thousand times harder than editing. It may well be the hardest thing you've done since having a baby. So, don't think for a minute that you know anything about it.
You assume you want peace and quiet in your life, wish the phone would stop ringing, the e-mail stop pinging, but once you become a writer you'll be surprised by how much you miss all that chaos and connection. Writing can be lonely, and you'll soon find yourself browsing for hours at a time on Twitter, that thing you didn't even know existed before you became a writer.
Speaking of long stretches of quiet, there is a fairly excruciating waiting period between the day you pass in your manuscript's final corrections to the day of publication. As an editor, you're grateful for all those months to get a book's publicity and marketing ducks in a row. As an author, you'll spend a lot of hours making neat designs out of the colored paperclips on your desk and crossing off the days till pub date on your calendar. I'm told this is normal.
As for the pub date, it's wonderful in a pop-the-champagne-cork kind of way -- bubbly, delicious, slightly intoxicating. But don't expect a fireworks display out your front window if you're a debut novelist. Maybe if you're Stephen King or Danielle Steel. Otherwise, be grateful for the lovely dinner celebration your husband has planned.
This one may be obvious, but I'm telling you anyway because it's important: when you write your first book, you're putting yourself out there, for anyone and everyone to love, hate, or feel indifferent about. They are your words; there is no scrim of anonymity that you can hide behind. Take your writing and own it like you always imagined you would. And it doesn't hurt to toughen up that second skin, just in case.
During the first few weeks that your book is out, you'll worry that you've become slightly unbalanced, teetering between pure elation and supreme self-doubt. This, too, I'm told, is normal. It's OK if you replay in your mind every radio interview you give or if you spend an inordinate amount of time wondering if anyone other than your mother will read your book.
Crowing about other people's books is easy. As an editor, you're an advocate for your authors. Singing praises about your own novel? Much harder. And let's be honest, who of us really comes to self-promotion naturally? As a Midwesterner, you're gun shy about putting yourself in the limelight; in fact, you're a master at understatement. For once in your life, you'll have to get used to talking about yourself, your book, your left big toe. There are things people will want to know about you and ask you; go with the flow.
Oh, and speaking of pitching your novel, remember how you coached your authors to summarize their books in a few tidy, enticing sentences? Much easier said than done. Practice doing this a few times before giving your first interview. You'll be grateful that you did.
As an editor, you may wonder if social media will really make a difference in the scheme of things. Well, I'm here to tell you: it's taken off like wild fire. Book bloggers can rocket a beloved novel to the bestseller lists. Get yourself a blog, a twitter address, anything else that will help you better connect to readers and reviewers. It's essential these days, especially for debut novelists.
Last but not least, enjoy it. Pinch yourself. Then pinch yourself again. Because when you come right down to it, that view from your writing room window is pretty darn amazing. In fact, it's breathtaking.
Popular in the Community