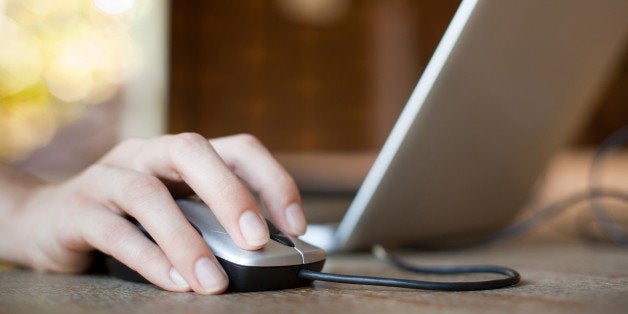 Another day, another rejection letter—what's a new writer to do? While holding your breath, stomping your feet, or crying might sound cathartic (not to mention dramatic), it won't help your writing get published. You can, however, develop certain behaviors that will increase the odds of a literary agent or editor saying "yes" to your work.
Pick up the write habit. No matter how naturally skilled you are, if you want to get better at something, you have to practice. Even the best writers can have a mediocre, not-so-stellar day. Look at your work objectively, and be honest with yourself about what needs to be improved.
The more you write and the more techniques you try, the better you'll develop your strengths and identify your weaknesses. As an added bonus, you will also create more manuscripts you can submit to literary agents or editors, increasing your opportunities for submission success.
Mind your Ps and Qs. We can't say this too many times: proofread, proofread, proofread! Editors have to sift through hundreds of submissions or more every week. Correct grammar errors, spell-check, and use the right format to prevent your work from being automatically tossed on the rejection pile. Review submission guidelines and read work they've published before. Every editor and literary agent is looking for something specific. Be sure to choose the literary journals best-suited to your short prose and poetry style. Without doing the research, you might end up submitting to journals or agencies that are not right for your work—and all you'll have to show for your efforts is a mailbox full of rejections.
Make a great first impression. Your cover or query letter is your first, best chance to grab an editor's or agent's attention. Be sure to present yourself—and your writing—in a way that is professional, informative, and interesting enough to make the reader want to know more. Show your personality and highlight what makes your writing unique.
Start with small steps. Of course, you want your writing career to hit the ground running. But overlooking the smaller journals when you're first starting out can be a major stumbling block. Smaller publications are an excellent first step for emerging writers, since they focus on looking for the new and unpublished. Also, don't dismiss the potential of online journals, as more and more respected literary journals are shifting to an exclusively online presence.
Build your publication credits with acceptances from smaller journals, and the larger, more prestigious publications will start to take notice. Each publishing credit you receive shows potential agents and editors that there is preexisting interest in your work. And if you are hoping to get representation for a book, acceptances in poetry or prose submissions will prove there is a market for your writing.
Stay positive! It's easy to get discouraged—and to think about giving up—when no one is accepting your work. One sure way to stay optimistic is to keep track of all your submission responses. Make note of the editors and agents who offer you feedback; you've caught their attention. When it's time to submit your work again, these are the markets you should send to first. Remember…with patience and persistence comes acceptance!
So take a deep breath, dry your eyes, turn the page on your submission behavior—and get ready to be accepted!
Popular in the Community