 The day my first novel was sold into the American market, my agent called to prod me about the delivery date for the next one in my South African crime series. "Your family must be proud," she said. My parents and my long-gone ancestors had worked hard and sacrificed a lot to make it possible for me to jump from weeding cornfields to writing a novel. Of course they were proud.
I hung up the phone and sat in the sun on the back steps of my house to enjoy a moment of satisfaction. Years earlier, it was from this spot overlooking a small orange tree, that I had re-imagined the insular mixed-race community that I'd grown up in and re-mapped the dusty rural towns of my childhood to build a fictional world with its own secrets. Then, the radio playing in the kitchen announced that Lucky Dube, a much-loved South African reggae singer, had been shot dead during a robbery in Johannesburg. His teenaged son and daughter were in the car at the time. Carjacking is common in Johannesburg, the vehicular equivalent of purse snatching. That it should happen so arbitrarily to a man whose life's work was to share music, shocked me to tears.
Instead of a warm glow at finally becoming a published novelist, I felt an overwhelming sense of shame. I had taken the very real suffering of my family and of my birthplace and used it as fodder for an "African Noir" detective story. With the benefit of my expensive education I had written neither a literary novel detailing the political struggle against white minority rule, nor a memoir exposing the wounds of growing up mixed race in a culture obsessed with skin color. I had chosen instead to write a crime novel: a piece of entertainment that might one day get adapted for a crime-time slot on television.
How shallow my motives had been: to use the bedrock of real family experiences under the implacable apartheid regime to excite rather than enlighten the reader. Worse still, I'd written what I hoped was a page-turner. Like a lazy, drug-addled teenager I had taken my family history and pawned it for something cheap. The ancestors would not be pleased.
I waited nervously for my parent's reviews. My mother, a former English teacher, was thrilled to have an author daughter. Books had transported her from a mud-brick shack in Swaziland to Mark Twain's Mississippi River and Emily Bronte's Yorkshire Moors. In her mind, I had joined the ranks of those magnificent individuals who built time travel machines for poor people. My father liked the story but pointed out a major factual error in my novel and then told me not to worry: most people who'd lived through the 1950s (the decade in which my novels are set) were either too old to remember the facts clearly or were dead.
My parents did not believe I'd despoiled the family name by writing about sex, murder and lies in a small border town. Why then, should the ancestors take offense? The soldiers, traders and native women in my family tree lived though wars, droughts and floods. They tilled fields and camped under canvas in all weather. No book, literary or otherwise, can alleviate their pains or extend their joys. Their story is already written while I am still living and writing my own.
My third novel, "Blessed Are The Dead" [Atria, $14.00], was published unburdened by the feeling that both my stories and I are unworthy of their subject matter. The idea that I somehow failed my family and an entire continent by writing detective stories seems grandiose in hindsight but it was real nonetheless.
A locust plague in Mali, a firebombed church in Kenya, another warlord hiding in the hills with a cache of AK47's and machetes; Africa is still a mess. No matter how many books I write about her, I will never have the power to fix her. I'm not immune to the human misery unfolding in Libya or Somalia or, most especially, Swaziland, my spiritual home, the country with the highest AIDS infection rate on Earth. I can no longer judge my own writing in terms of its ability to save Africa. Instead, I can invite readers into an exquisite, wild part of the world where exciting things happen. I can tell stories where despite the obstacles, people fight for each and for justice. Now, when I stand on a craggy mountainside high above a river in Swaziland (whether I'm really there or just in my imagination) I feel no shame, just the deepest kind of love.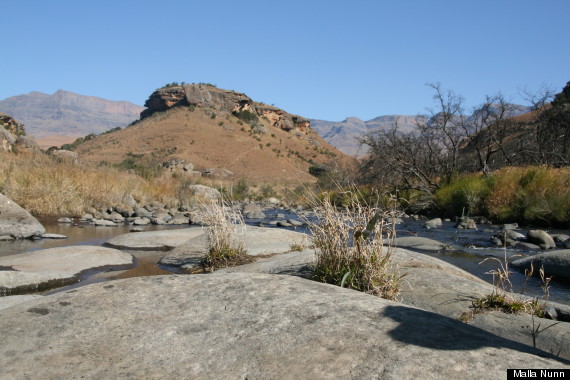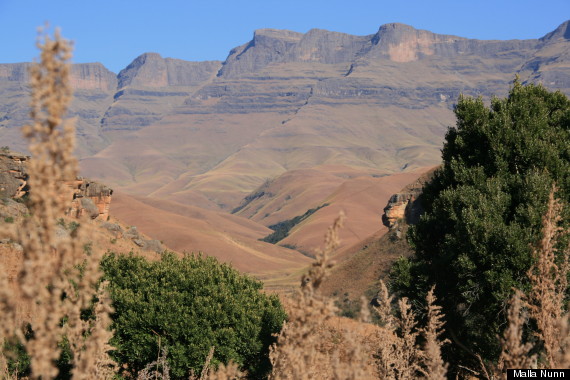 Popular in the Community