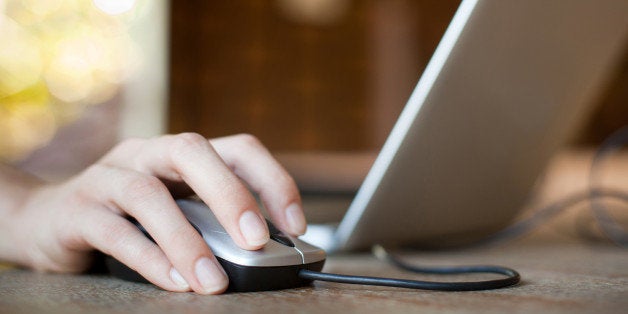 You're writing your cover or query letter, and it's time to add your bio. But what information do you include and what should you leave out? Whether you're a professional writer or just starting out, deciding how to describe yourself and your publication credits (or lack thereof) can be a challenge. By answering these three important questions, you can be sure to write a bio that literary agents and editors will find professional and interesting.
In most cases, you should begin your writer bio with your education and work experience. However, if you have a personal detail that is specifically related to the work you're submitting—your piece invokes the proper stance for juggling flaming chain saws, and you juggle flaming chain saws as a hobby—you can open with that.Also, keep in mind that this isn't a resume. Don't list all the places you've worked—editors and agents aren't really interested. You can include your hobbies, interests, and volunteer work to give your letter a personal touch (keep it a brief, light touch!), but save this personal information for the close of the paragraph after your publishing credits. Speaking of publication credits…
What Are Your Publishing Credits?
Lead with the best publishing credits (credible publishers and journals, published books you've worked on that have gotten recognition, etc.), then list lesser known publications. Only include self-published projects if the work has received significant recognition or had strong sales.
Don't freak out if you don't have any publishing credits to your name. Everyone has to start somewhere! And don't exaggerate to look more impressive—it won't work. Instead, be sure to include any details about your involvement with literary organizations and any writing conferences or workshops that you've attended. Whether you're a new writer or a seasoned pro, this shows your commitment to honing your skills.
Are You Making The Right Impression?
Of course, you want to maintain your professionalism throughout your cover or query letter. Keep the same tone in your bio section as well. Don't be too campy or silly. Also, you can choose to write the bio section of your letter in either first or third person. Both choices are acceptable, although first person tends to be used more often.Don't mention how being a writer is your lifelong dream or how you've been writing since you could hold a pencil. This has "unaware amateur" written all over it.
Helpful hint: You can be creative and show your personality with the typeface you select for your letterhead, but don't use a flashy, hard-to-read font for the body of your letter. Be mindful of who's reading your work; the last thing you want to do is irritate him or her. Stick to a font that's simple and easy to read—Times New Roman is a favorite of agents and editors.
And there you have it! By answering these three questions, you'll have created a professional, informative, appealing writing bio for your cover or query letter.
Support HuffPost
The Stakes Have Never Been Higher
Related
Popular in the Community