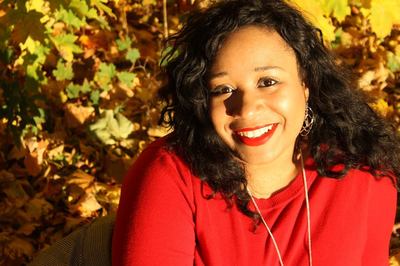 "Jenny Craig helped me lose 20 pounds and have the confidence to enjoy summer again!"
Try enjoying your favorite show with this "helpful" advertisement being thrown in your face. Two images flash onto the screen: a "before" picture of a girl who looks like me, with an unimpressed look on her face, and an "after" picture where, after losing 20 pounds and fitting into a bikini, she is beaming with pride.
Was I not good enough at my size? Did I need to "take control" of my life and seek out pre-packaged foods and an P90X fitness routine? It wasn't the first time these messages were thrown at me. On the verge of tears, I turned to Facebook for a distraction. My news-feed held a post that read "Fox Entertains Idea That A Plus-Size Disney Princess Might Encourage Obesity!" I was no longer sad; I was outraged. In the interview, Meme Roth, an anti-obesity activist stated, "It's unhealthy. If you like cancer, diabetes, and fertility problems, then plus-size is beautiful."
I wanted to fight back, not just against a particular person but against the idea that people are defined by their physical appearance. When I get frustrated, I write, and that night was no different. I opened my notebook, and with every swipe of my pen, I took action, writing a song: "Plus Size Queens" let girls know we are beautiful as we are.
A few weeks later, I began writing "Reinventing Disney." In the play, the main character is obsessed with Disney's standards of beauty and love and tries to change herself to fit their mold. She ends up losing and destroying herself physically and mentally trying to reach "perfection," which she thinks will lead to happiness. This project challenges the media's portrayal of what it means to have a fulfilling life. The struggles of the main character resonate with me. For years I tried to reach these same ideals of beauty, which led to self-doubt. My writing freed me. Although fiction, my stories comes from a real place inside of me.
When I shared my work with my peers, I didn't expect to feel so safe having the world see characters I created, holding aspects of my truth. It took time, tears, and questions, but I was able to find pride and confidence in myself. I want to be a voice for all those who have been silenced or don't have the courage to speak.
Inspired by a classmates struggle, I recently wrote a scene called "Never Moved." The piece explores a transgender person's love life and his discovery of the line between friendship, loyalty, and ingrained homophobia. When I see an issue or problem, a need arises within me to advance viewpoints in new directions. Sexuality should be about individuality and choice. Figuring out sexuality is already hard enough. The struggle becomes unjust, when combining homophobia, society's need for an outcast, and some believing sexuality is only based on genitalia. By including dialogue between a transgender character and someone whose ideas of sex are molded by society, my hope was that people would take note of the issues and want to discuss them.
Whether spoken word, poetry, songs, plays: creative writing gives me a voice that speaks louder than my insecurities. My work explores the themes of feminism, self-worth, and individualism. Writing sometimes poses challenges and struggles, but I have too many ideas and too much self worth to be restricted by society's definitions. My role model, Mary Lambert sings: "You are worth more than a waistline...you are worth more than any naked body could proclaim in the shadows." No matter the situation, as a writer, artist, and human being, it's my responsibility to reveal true humanity in the conversation.
Jasmine Bryant, a graduate of the Professional Performing Arts School, is a freshman at SUNY Purchase College.
Related
Popular in the Community