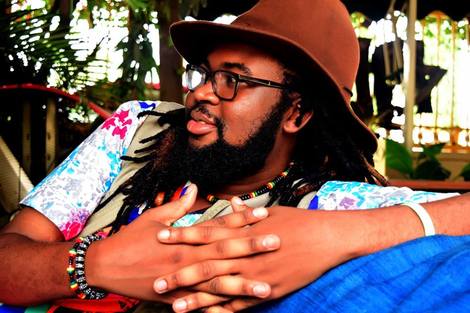 Backdrop
23rd April is a symbolic date for world literature. It is on this date in 1616 that Cervantes, Shakespeare and Inca Garcilaso de la Vega all died. It is also the date of birth or death of other prominent authors, such as Maurice Druon, Haldor K. Laxness, Vladimir Nabokov, Josep Pla and Manuel Mejía Vallejo.
It was a natural choice for UNESCO's General Conference, held in Paris in 1995, to pay a world-wide tribute to books and authors on this date, encouraging everyone, and in particular young people, to discover the pleasure of reading and gain a renewed respect for the irreplaceable contributions of those, who have furthered the social and cultural progress of humanity. In this regard, UNESCO created the World Book and Copyright Day.[1]
Today's guest, Onyeka Nwelue, is a Nigerian Writer and film maker whose literary works resonate far beyond the African continent.
Onyeka, who is also the Founder & CEO of Blues & Hills Consultancy; an arts agency that champions the promotion of arts, has won and been nominated for awards all around the world.
Onyeka told me about what drives his life and art. We also discussed the reading Culture in Nigeria; his literary works, and much more. Here's my stroll with Onyeka:
Ebenezar: It's a pleasure speaking with you, Onyeka, thank you for your time.
Onyeka: No wahala, my brother. It's a pleasure.
Ebenezar: April 23rd is World Book Day, and the aim of this observance is to promote reading, writing, and the protection of intellectual property. How will you rate Nigerian literature and the Nigerian society against these three; reading, writing, and copyright?
Onyeka: Nigerians read a lot. They consume a lot of stuff. You know when you go to parks and airports, you will see these guys who sell self-help and motivational books. It is amazing also, how women read more than men in Nigeria. The women are always reading: Bible, pamphlets and the rest of them.
The men spend time on newspapers and vouchers for gambling. I am more interested in the fact that there is a strong reading culture in Nigeria. It is just that Nigerian writers who write for themselves are the ones that keep lamenting about a poor reading culture.
I used to be like them, until I figured the recipe for getting people to read your book. I have had to interact with authors who publish books and end up giving out free copies, just because no one is interested in what they are writing; all because they are writing for themselves.
Ebenezar: You are very active on social media, and so I think you'll be at a better position to answer this. So much has been said about social media and its impact on literature and writing. Some school teachers have complained about how young people in secondary schools can no longer spell correctly--no thanks to texting and social media vocabulary. Is this the same people we hope to become the next Soyinka and Achebe? What do you think about this?
Onyeka: I don't respond to chats that are abbreviated. They give me headache and make me sick. The truth is that, many young people are smart only when it comes to sex. How to talk about sex and how they have dated so many girls and boys, but when it comes to having long conversations, they get widdled out.
Ebenezar: Let us talk about you a bit. You discovered your writing pretty early, and an excerpt from your bio on Wikipedia reads; "...although he was considered lazy by his family, he found his strength in storytelling..." What factors influenced your love for writing at that early stage in your life?
Onyeka: My mother is a lover of arts and interested in literature. I am related to two Nigerian writers, Chukwuemeka Ike and Flora Nwapa. I have other internationally acclaimed writers who are connected to me: Chioma Okereke (author of Bitterleaf) and Tricia Nwaubani (author of I Do Not Come to You by Chance). I found out about them years later, as a grown man, but then, I think it is something that has to do with the DNA. It is inbuilt, something very superficial and absolutely deep rooted.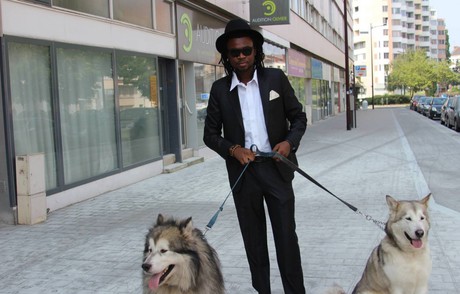 Ebenezar: Between us, were you really lazy, as family considered you to be? And what was childhood like for you--I hear you grew up in the seminary?
Onyeka: I was not lazy as a child. I was introverted and effeminate. I could lock myself up in the house for a month and just stay in my father's compound. I never came out. I did not have friends. I knew what I was building myself up to. This is why I don't feel bad when I lose friends, because I am not used to friendship. It was the same for me.
Growing up in the seminary helped me a lot as I kept changing 'friends'. People will walk into your life and disappear immediately. Every day ushers in a new friendship. Friendship, for me, is based on geography and circumstances.
Ebenezar: Talking about your time in the seminary, you know the Catholic church has this saying. "Give us a child for 15 years and we'll make him a Catholic for life...", or something like that. And many years after you left the seminary, you're not only out of the Catholic church, you're also an atheist? Do you consider yourself a failed seminary experiment?
Onyeka: I went to an Anglican seminary. I am no more atheist. I was atheist when I was in the university. I am the most flexible person in the world. I am not rigid. I am, more of a voodooist now, as I make sacrifices to the goddess of Oguta Lake, Ogbuide and I spend more time with the Chief Priestess, Ezenwanyi Akuzzor Anozia. I am not an atheist, please. I left that one for now.
Ebenezar: So, you started a degree at University of Nigeria, and eventually dropped out. However, you've also enrolled for courses outside Nigeria and completed them. Apart from trends what else made you drop out from UNN, and do you think something is wrong with the Nigerian educational system?
Onyeka: Some lecturers in UNN can frustrate people and the students can also frustrate themselves. I left UNN for so many reasons. And also, I feel 2 years were enough for me. It was becoming a waste of time.
Ebenezar: Still related to the educational system is the problem of unemployment. You run your own company, Blues and Hills Consulting, and despite how long many young Nigerians spend in the university plus 12 months youth service; many of them are still jobless. What's your advice to these people?
Onyeka: The advice is that people who want to remain jobless, should remain jobless. Every young person should fashion out his way and find ways to make himself happy and independent.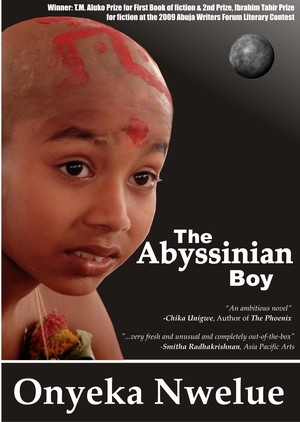 Ebenezar: Let's move on to your notable Literary works now. The Abysnian Boy, which you wrote in India, was a national bestseller; Burnt, is a narrative in verse; Of Flowers and Symphonies, is an audio collection; and most recently, Hip Hop is only for Children, is your perspective on Nigerian Hip Hop Culture. What's your writing process like?
Onyeka: There is no defined process. I have started to understand that writing is something that should come from within. Forcing yourself to write is a ridiculous thing to do.
Ebenezar: How about film making? Since you enrolled for a course in directing, we've been expecting a movie or documentary from you... Any film making plans this 2015?
Onyeka: I have directed a short film in Paris. It is called The Beginning of Everything Colourful. It stars British actor and model, Dudley O'Shaughnessy. One of the amazing souls I've known. Awesome dude. For now, I don't talk about upcoming projects.
Ebenezar: Let me also use this opportunity to congratulate you on your lecturing role at the School of Humanities, Manipur University, Canchipu, India. This is not your first though; you've also been visiting lecturer at the University of Hong Kong, and I'm just wondering, will you like to lecture at a Nigerian University sometime soon, perhaps UNN?
Onyeka: Thank you, yes, I would like to. Unfortunately, because I do not have a degree, I can't be a TENURED professor. I am always a visiting teacher.
Ebenezar: On a final note, you're often not shy to criticize Nigerian Politicians and their Policies. Your dad was a politician right?
Onyeka: Yes and he is part of the system that destroyed the system.
Ebenezar: So what will you advise politicians to do differently to make Nigeria better? Especially the ones who will be sworn-in on May 29th in Nigeria?
Onyeka: I think we have to wipe out all politicians who have been in power for a long time and create a new space.
Ebenezar: It's been such a great pleasure talking with you, Onyeka. Thank you so much for coming on the Stroll
Onyeka: Thank you, Mr. Ebenezar. It was a pleasure.
__________________
Food for the Soul: "That's how it is with my words. They don't return to me without doing everything I send them to do." (Isaiah 55v11, CEV)
(Images Credit: Onyeka Nwelue)
Popular in the Community