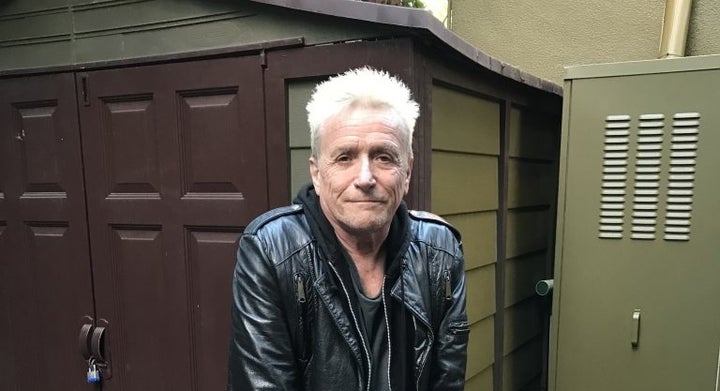 Patrick O'Neil is the author of the memoir Gun, Needle, Spoon and an excerpted in part French translation titled: Hold-Up (13e Note Editions). His writing has appeared in numerous publications including Juxtapoz, Salon, The Weeklings, Fourteen Hills, The Nervous Breakdown, and Razorcake.
Patrick is a contributing editor for the NYC-to-California-transplant-post-beat-pre-apocalyptic art, writing, and music anthology: Sensitive Skin Magazine. He is a regular contributor to the recovery website: AfterPartyMagazine, a two-time nominee for Best Of The Net, and a PEN Center USA Professional and Mentor. Starting in 2017, Patrick will be the Coordinator for Why There Are Words, a Los Angeles reading series.
In today's "interview," I asked him how he deals with rejection.
You just deal with it, he said. You just – you just accept it. I mean I had pieces that I thought should go somewhere and they would get rejected and I would get discouraged. Now I just keep going.
My book took five years to get published. And it got rejected everywhere except for the place that actually took it. That gives me hope; I was about to give up when it got published.
I think you have to get to a place where you're like, "Okay whatever happens, happens." If you're saying, "It has to happen," then you're forcing the issue. It's more about acceptance and being in a good place.
Related
Popular in the Community