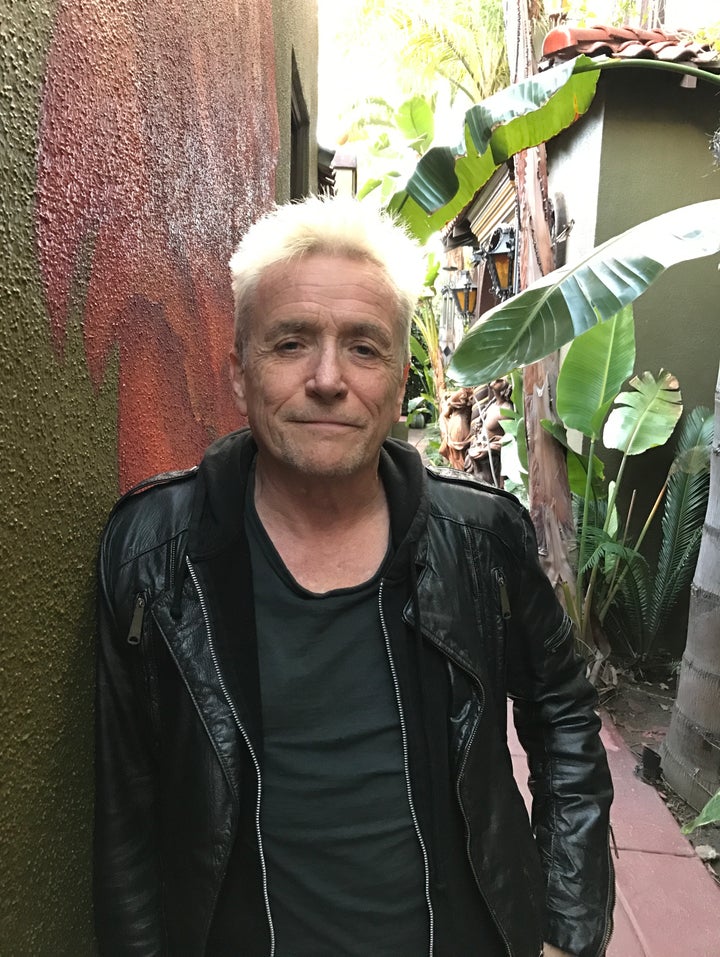 Patrick O'Neil is the author of the memoir Gun, Needle, Spoon (Dzanc Books). His writing has appeared in numerous publications, including Juxtapoz, Salon, The Nervous Breakdown, After Party Magazine, and Razorcake. O'Neil is a contributing editor for Sensitive Skin Magazine, a Pushcart nominee, a two time nominee for Best Of The Net, and a PEN Center USA Professional and former Mentor. He holds an MFA from Antioch University Los Angeles where he is an instructor for the inspiration2publication program. Most days you can find him teaching some form of creative writing at various rehabs, correctional facilities, institutions, and workshops, and he is the co-coordinator for the Why There Are Words Los Angeles reading series. O'Neil currently lives in L.A.'s monument to broken dreams, the über hip downtown district, with his fiancé and two giant Maine Coons.
In today's "interview," I asked him about his greatest struggles as a writer.
Finding a writing practice, he said. At first I thought I would write when I felt like it. But unfortunately there are a lot of times when I don't feel like writing. So pushing myself to actually write something and getting it down on paper was one of my biggest struggles. Believing in myself was a huge struggle at the very beginning. I didn't quite consider myself a writer and I thought I was a fraud. Getting published changed that.
But I would be in my writer's group with people who were New York Times best selling authors and I'd sit there thinking that I was the dumbest person in the room. So I'd look at what was happening and what was my motivation, what was the payoff. The payoff was this: there I was feeling bad about myself and I didn't have to be that way. And it took some internal work to get through that. But the worst struggle really is the financial one.
You just have to pay the bills. And so I would edit other people's work—do things I didn't really want to do, but it sort of it kept me in my finger in the business. But the key in those situations is you can't be comparing yourself to other people because someone you know got 100 grand for the memoir; that's like winning the lottery in a lot of ways.
I think the measure of a true artist is if you're going to be writing whether you're getting paid or not.
Related
Popular in the Community