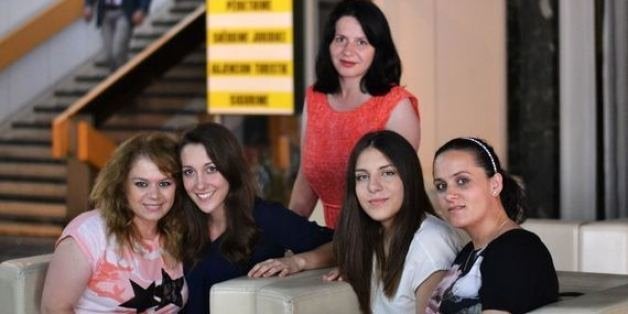 Coupled with a history of political unrest and rural poverty, Kosovo is one of the poorest countries in Eastern Europe. Currently, Kosovo is struggling with the second highest unemployment rate in the world for students aged fifteen to twenty-four. A staggering sixty percent of women in Kosovo are unemployed making it the highest unemployment rate for women in all of Europe.
This economic dilemma became evident to Ashley VanBuskirk as she began her study abroad trip in Kosovo. It was her sophomore year of college, and VanBuskirk had taken a reporting internship with a local Kosovo news station. Almost immediately, she began hearing stories of women who were unable to fund their education.
One such story was that of Ema's. Ema was mourning the death of her father following the Kosovo War. Although she was still grieving the loss of her father, Ema was continuing to pursue her education at the local university. Since the death of her father, Ema's family was forced to live on welfare. Although legally Ema's mother was able to inherit her father's estate, culturally she was not given the opportunity. After hearing Ema's story, VanBuskirk began to research ways she could help. Through VanBuskirk's research, she found Ema was not alone and in fact many young women in Kosovo are unable to fund their education.

Upon returning back to the United States and graduating from Miami University, VanBuskirk began to address the lack of educational opportunities available for women in Kosovo. VanBuskirk decided to support Ema's education through a scholarship. Teaming up with her twin sister, Victoria, the two decided to fashion a business model supporting the education of women in Kosovo. Believing education is one of the most powerful tool to empower communities, the VanBuskirk sisters set out on a mission to make a difference. From Ema's story, the idea for Flora Stationery bloomed.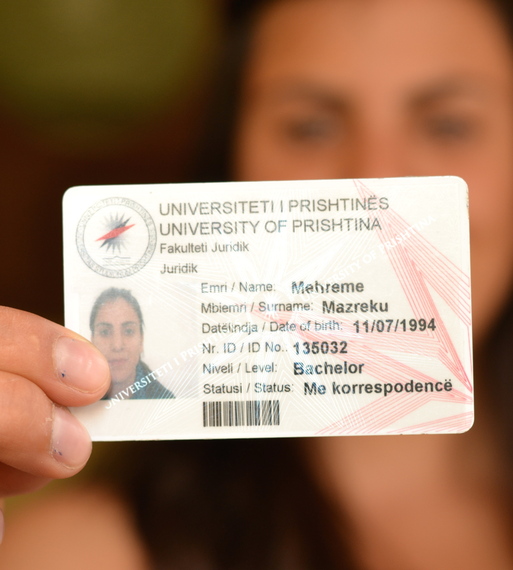 Flora specializes in journals and stationery products. The ethos behind all Flora products is the belief that every person has a story to tell. Just as Ema's story sparked the idea for Flora, the hope is for the journals to cultivate future leaders and dreamers.
To combat poverty in Kosovo, Flora's mission is two-fold. VanBuskirk explains, "We are not supporting simply an education. We are also supporting an opportunity to help support families and act as dynamic and powerful economic actors within their community."
With the dream of serving more women with the opportunity to pursue an education, the VanBuskirk sisters plan on launching a mentorship network. The program will be available for women they currently support and introduce them to job-training programs. The VanBuskirk sisters believe every young girl should have the chance to dream freely about her future. Ashley explains, "It is my dream to offer the same types of opportunities to these young women that I have been offered. It's my dream to make their dreams a reality."
To learn about Flora Stationary, click here.
REAL LIFE. REAL NEWS. REAL VOICES.
Help us tell more of the stories that matter from voices that too often remain unheard.