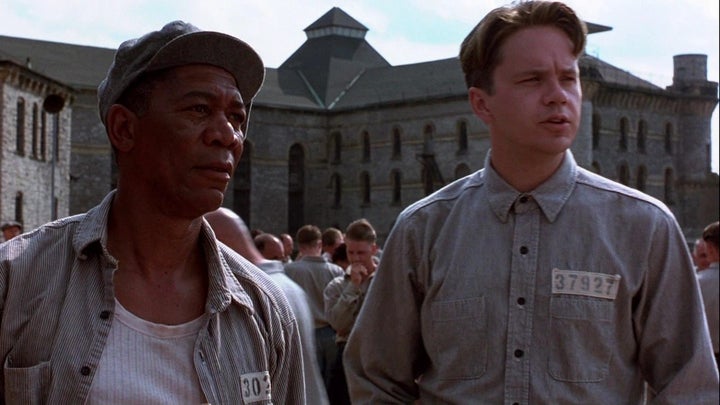 Hollywood relishes tales of villains, victims and heroes, so it is not surprising that movies about miscarriages of justice have long been a staple of the film industry. Like vintage Westerns, there are plenty of black-hatted bad guys (cops, prosecutors, prison guards), innocents crushed by the power of the State (prisoners and their loved ones) and the brave cavalry that rides to the rescue (volunteer lawyers, journalists and others from outside The System.)
In the last two decades, wrongful convictions have become a particularly popular subject of feature films and documentaries, prompted by the seemingly endless stream of high profile exonerations. A-list actors, directors and producers have jumped on the bandwagon to tell their stories. Despite the Hollywood firepower, however, the results have been mixed. Some movies about wrongful convictions have been stunningly good. Others, not so much.
In the spirit of the holidays, I will focus only on the best, my Top Ten list for stocking stuffers. While I will describe what I liked and disliked about each movie (three are documentaries), my goal is to start a discussion, not to end it. Please post comments that reflect your own taste about these films, and be sure to suggest others you think I missed.
Dave's Top Ten List of Movies about Wrongful Accusations and Convictions
10. Conviction (2010) The real life saga of Betty Anne Waters (Hilary Swank), a single mother who puts herself through law school to help save her wrongfully convicted brother Kenny (Sam Rockwell). An inspirational story with splendid performances is marred by stilted dialogue and cinematography better suited to a made-for-TV movie. Equally annoying, the closing credits fail to disclose that Kenny died shortly after his release. (Filmmakers: audiences can handle the truth.) Still, the acting and plot carry the day. A primer on the importance of scientific evidence in the modern criminal justice system.
9. My Cousin Vinny (1992) Can a movie about a capital murder case be funny? This one is side-splitting. Two New York "yutes" falsely confess to the murder of a rural Alabama convenient store clerk. To the rescue: novice attorney Vinny Gambini (Joe Pesci) and fiancee Mona Lisa Vito (Marissa Tomei). Pesci's delivery is pitch-perfect and Tomei won the Oscar for Best Supporting Actress, well-deserved despite the controversy. But the reason this film makes my Top Ten list is the sardonic light it sheds on false confessions and mistaken witness testimony. All together: "Now, Mrs. Riley, and only Mrs. Riley."
8. In the Name of the Father (1993) IRA terrorists blow up a British pub, killing five people. A small-time thief from Belfast, Gerry Conlon (Daniel Day-Lewis), and the usual suspects are rounded up and railroaded. This film re-creates their fight for freedom against the oppressive power of the Crown. It uniquely provides political context for understanding how wrongful convictions can occur while also telling a moving relationship story about Conlon and his father Guiseppe (Pete Postlethwaite), also unjustly convicted. Trouble is, the Conlons never were incarcerated together, a distortion that would be less troubling if it weren't essential to the film's plot. It's also long at 133 minutes, and at times didactic. I wanted to see more of Gareth Peirce (Emma Thompson), the solicitor who rights the wrong. But the filmmakers deserve credit for aiming high, and Lewis' performance is masterful.
7. Murder on a Sunday Morning (2001) Best Documentary at the 2002 Oscars, and rightly so. A French filmmaker takes us inside Florida's criminal justice system following the interracial murder of a Jacksonville tourist. Viewers' eyes widen as an innocent black teenager, Brenton Butler, is arrested simply because he was walking nearby. Coerced into falsely confessing, Butler is put on trial. The cameras capture every revealing moment of the proceedings, building to the dramatic verdict -- and even more stunning aftermath. But the character who drives the narrative is Butler's charismatic lawyer, public defender Patrick McGuinniss, who tirelessly fights for a cause he believes is just. The film's only fault is that it is so one-sided that viewers see police and prosecutors as purely evil or idiotic. It rarely works that way in the real world. Otherwise, this film methodically lifts the curtain on a wrongful murder prosecution and the underlying racial tensions that failed to stop it in its tracks.
6. The Fugitive (1993) A guilty pleasure, watching this film is never tiresome despite a banal plot (mostly a series of chase scenes) with implausible twists (for starters, surviving a thousand foot leap off a dam.) But the film finds redemption in the indomitable quest of its protagonist, Dr. Richard Kimble (Harrison Ford), to prove he didn't kill his wife -- and to bring her killer, the infamous one-armed man, to justice. Tommy Lee Jones as wisecracking U.S. Marshal Samuel Gerard and a bevy of actual cops, trauma surgeons and reporters, accompany viewers on a wild ride along Chicago's mean streets. The film's title and plot are borrowed from the 1960s hit TV series, and both are loosely based on the questionable conviction of Dr. Sam Sheppard in 1954. The Fugitive is the best known story of this film genre, even inspiring a parody, Wrongfully Accused. In it, Leslie Nielson portrays a concert violinist charged with his wife's murder -- a crime committed by a one-armed, one-legged, one-eyed man.
5. The Hurricane (1999) Director Norman Jewison's masterpiece operates on multiple levels. At its core, the film tells the tale of boxer Rubin "Hurricane" Carter's wrongful incarceration for a triple homicide in Paterson, N.J. But it's also about racism, lost fame, and a trusting relationship that builds between Carter (Denzel Washington) and Lezra Martin (Vicellous Reon Shannon), part of a group of Canadians who set out to free Carter. Washington's performance is magnificent, but the film's beauty is in its portrayal of the team effort to achieve justice. While some critics complained about distortions of fact, they are mostly picking nits. It's a friggin' film, not metaphysical truth. Get over it. My personal gripe is with the closing scenes. Judge H. Lee Sarokin is abysmally portrayed by Rod Steiger, who ruins the renowned judge's soaring words with a performance worthy of a cold fish. And Carter's reaction outside the courthouse similarly falls flat. But the final scene recovers with footage of the real Carter accepting the title belt he had been long denied as Bob Dylan's famous ballad rhythmically plays. A championship film.
Full disclosure: Dr. Carter is Vice-President of the Chicago Innocence Project.
4. Paradise Lost: The Child Murders at Robin Hood Hills (1996) The first of three documentaries about the infamous West Memphis Three case is by far the best. Filmmakers Joe Berlinger and Bruce Sinofsky are right at the scene to capture the dramatic events as they unfold. Viewers come to know the defendants, teenagers who are charged mostly because they like Heavy Metal rock and wear black clothing, and get a rare inside look at the defense lawyers' strategy for saving them. But we also meet the grieving family members of the murder victims, the townies, witnesses and airhead reporters. Gripping and tragic, this documentary depicts a modern day witch hunt. Let's hope Berlinger and Sinofsky will make a fourth installment now that the innocents are finally free.
3. Shawshank Redemption (1994) Andy Dufresne (Tim Robbins) is wrongfully convicted of murdering his wife and her lover. Dispatched to Maine's house of horrors, Shawshank State Penitentiary, he finds redemption in his friendship with Red (Morgan Freeman) and an ingenious plan to escape. While most wrongful conviction stories rely on outsiders to liberate the innocent, this film is brave enough to dwell entirely on the inner spirit trapped within the confines of prison life. It takes an actor with Robbins' subtlety to pull it off, and Freeman's melodious narration is unforgettable. The plot captures the central message of this film genre: that justice must eventually prevail over oppression. The climactic scene is an exuberant celebration of freedom and brotherhood.
2. The Thin Blue Line (1988) Documentarian Errol Morris is at the top of his game in directing this film classic about the murder of a Dallas police officer and the death row incarceration of Randall Adams for the crime. Looking directly into the camera, the condemned man, the witnesses, the authorities and an alternative suspect provide chilling accounts of the homicide. Through extensive re-enactments, Morris shows that the witnesses were mistaken, that Adams is innocent and that a teenager who was at the scene is the likely culprit. Adams was freed the year after the film's release, and the alternative suspect was eventually executed by Texas for an unrelated crime. Despite some primitive film-making techniques, The Thin Blue Line set the standard for modern documentaries about miscarriages of justice. It also helped trigger the modern debate about the death penalty.
1. The Wrong Man (1956) It simply does not get any better than Henry Fonda portraying an innocent man in an Alfred Hitchcock movie. That is especially true when the gem is Hitchcock's only pure nonfiction creation. Manny Belestero (Fonda) is a hard-luck musician who, as a result of a series of eerie coincidences, finds himself entangled in the web of New York City law enforcement. His alleged crime: armed robberies of an insurance company. As Manny, Fonda is Everyman, enabling viewers to quickly identify with his plight -- the victim of mistaken identity. His fragile wife Rose (Vera Miles) rounds out a stellar cast that makes this film completely absorbing. With Hitchcock's touch, it works as both a psychological thriller and a crime drama. Viewers want to scream at the prosecutors to pursue justice and at bored jurors to take the case seriously. True to form, Hitchcock delivers a surprise ending, but the closing scene that long lingers is the quiet moment shared by Manny and Rose. In wrongful conviction movies, we root for the underdog. Nowhere is that more evident than in "The Wrong Man" -- a classic in any film genre.
Fonda is also brilliant in two later films about the criminal justice system: The Last Angry Man (1957) and Gideon's Trumpet (1980). The Fonda trilogy would make the perfect stocking stuffer.
Happy holidays, readers. See you in this space at the start of the New Year. To those of you who are wrongfully incarcerated, or who have loved ones unjustly behind bars, here's hoping that 2012 will be the year.
Popular in the Community