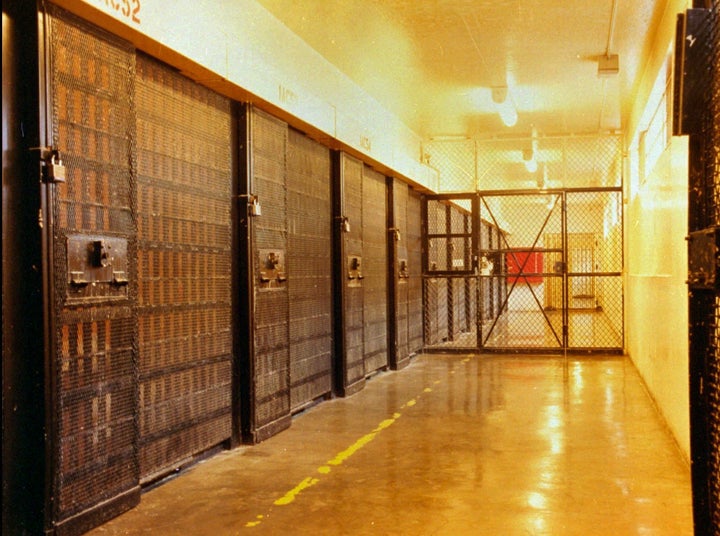 We see their broad smiles as they stride to freedom, exchanging embraces with loved ones and flanked by jubilant lawyers. We watch as they step to a bevy of microphones and briefly describe the prison hell they left behind and the uncertain future that lies ahead. For some, a decade of their lives lost. For others, 20, 30, even 40 years, gone forever.
We shake our heads and wonder: Didn't this also happen only a couple of weeks ago? Wasn't that guy innocent, too? Jeez, how many are there?
Now we finally have a measure of the iceberg's tip. Counting only felony cases where innocence has been officially restored, there have been 873 exonerations since 1989, according to a report just released by the Center on Wrongful Convictions at Northwestern University and the University of Michigan Law School. The researchers also identified at least 1,170 cases since 1995 in which police framed innocent defendants, mostly for drug and gun crimes.
The implications are staggering. During the last 23 years, in an average week, at least one prisoner was exonerated.
The researchers created a National Registry of Exonerations that provides information on each of the 873 exonerations studied in detail. The registry will constantly be updated as new cases are brought to light, and in fact a Chicago area case was added last week.
To access the report about these cases, and the trends identified by the researchers, click here.
Several of the highlights were revealing, if not surprising:
Nine out of 10 exonerees were male.
Fifty percent were African-American and 11 percent were Latino.
Nearly half of the cases involved homicides, including 101 death sentences, and over one-third involved sexual assaults.
The average time wrongfully served was 11.9 years from conviction to exoneration and ranged from three weeks to 41 years.
The most common causes of wrongful convictions were lying witnesses and faulty eyewitness testimony.
Other findings were more nuanced. Notably, exonerations were spread across 43 states, but were most prevalent by far in three states: Illinois, New York and Texas. These states together accounted for one-third of the country's exonerations. Cook County and Dallas County led the way with 114 exonerations between them.
But why? While the knee-jerk reaction is to shout "corruption," the reality is good news more than bad. As the researchers indicate, these areas have been at the forefront of the national innocence movement, with dedicated lawyers, investigators, journalists and even college students engaged in exposing wrongful convictions since the 1990s. In the last five years, the D.A. of Dallas County has remedied injustice in 19 cases, some in collaboration with the local innocence project.
It is reasonable to conclude that if the loosely affiliated public interest groups were to bring their model to populated counties like San Bernardino (Calif.), Fairfax (Va.) and Bergen (N.J.) -- none with an exoneration since 1989 -- the problem of wrongful convictions would suddenly surface.
Another relevant issue is the death penalty. Seven of the 10 states with the most exonerations also had among the highest death row populations. Although fewer than 0.1 percent of prisoners are sentenced to death, 12 percent of exonerees had been condemned. Once again, the death penalty has been a priority of the innocence movement, and many dramatic exonerations have helped to change the conversation about capital punishment in America.
Now to DNA, widely perceived to be the magic bullet in exonerations. In reality, two-thirds of the 873 exonerations were not based on exculpatory DNA tests. While DNA was essential for clearing prisoners of sexual assaults (63 percent of these cases), the number dropped to 30 percent of homicide exonerations and 10 percent of other crimes of violence. These findings remind us that, notwithstanding TV crime shows, DNA has its limits when it comes to freeing the innocent.
Throughout their report, the authors make it clear that the National Registry of Exonerations, while comprehensive, only skims the surface of the problem of wrongful convictions. "No matter how tragic they are, even 2,000 exonerations over 23 years is a tiny number in a country with 2.3 million people in prisons and jails," they write. "These cases merely point to a much larger number of tragedies that we do not know about."
But these tragedies are knowable, and preventable, in the same way that the previously undiscovered cases came to light: by holding accountable those who run the criminal justice system. That responsibility belongs to the public. Most state attorneys and many judges are elected. Remind them at the polls, or by getting involved in campaigns, that they work for you. Volunteer at an organization that fights injustice and promotes reform. Write to your state lawmakers and demand legislation that remedies wrongful convictions and, in light of the tsunami of exonerees, provides financial restitution upon their release.
Start by reading the new report. If you aren't outraged already, you will be when you learn about the many prisoners who were convicted of crimes that never happened, the prisoners who were exonerated posthumously and the amount of time that innocents cumulatively served -- more than 10,000 years and counting.
So the next time you see an exoneree take his first steps to freedom -- likely next week, if the 23-year average holds -- look past their smiles. Get pissed. Get involved. Make a difference.
Related
Popular in the Community