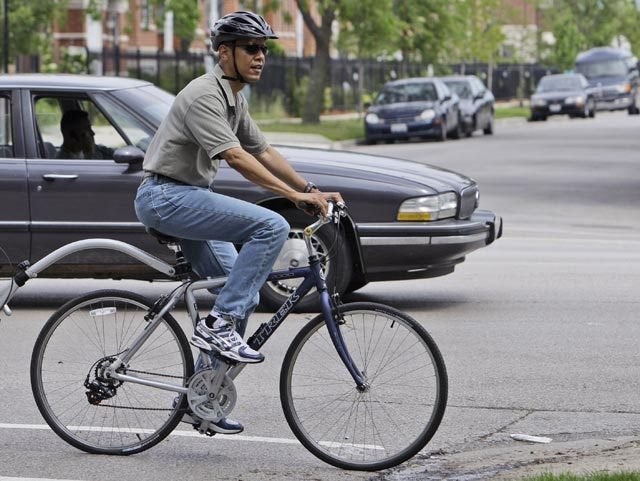 The Wall Street Journal's Amy Chozick warns Barack Obama of another potentially elitist personal trait -- he's too thin:
Speaking to donors at a San Diego fund-raiser last month, Barack Obama reassured the crowd that he wouldn't give in to Republican tactics to throw his candidacy off track.

"Listen, I'm skinny but I'm tough," Sen. Obama said.

But in a nation in which 66% of the voting-age population is overweight and 32% is obese, could Sen. Obama's skinniness be a liability? Despite his visits to waffle houses, ice-cream parlors and greasy-spoon diners around the country, his slim physique just might have some Americans wondering whether he is truly like them.

The candidate has been criticized by opponents for appearing elitist or out of touch with average Americans. A Wall Street Journal/NBC News poll conducted in July shows Sen. Obama still lags behind Republican John McCain among white men and suburban women who say they can't relate to his background or perceived values.