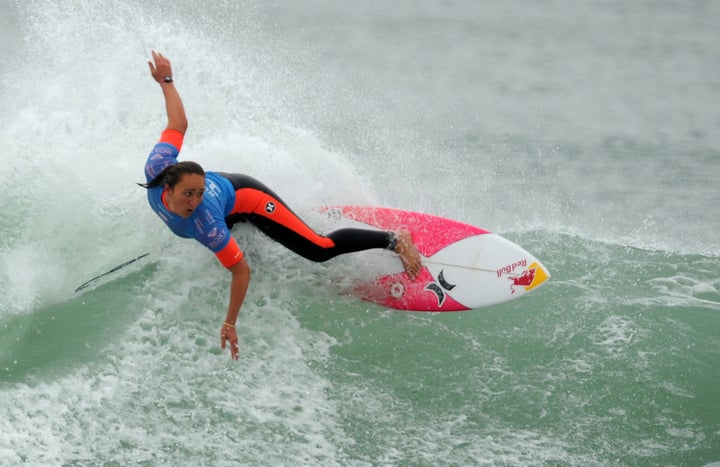 Female surfers have finally won the fight for equal pay.
The World Surf League (WSL), a prominent surf organization that runs competitions around the world, announced Wednesday that it will begin offering equal prize money to both its male and female competitors in 2019.
The new policy will include the league's world championship tour, junior world championship tour, longboard tour and its big wave surfing tour.
"I feel like the momentum in our society to have this conversation is incredible ― because it's not just in surfing, or in sport, that women are fighting for equality in the workplace. It's everywhere," she said.
Equal pay has been a long time coming for the world of professional surfing.
Before the WSL, previously known as the Association of Surfing Professionals, rebranded itself in 2014, the organization was notorious for treating its female surfers as secondary athletes. The women's championship tours would have significantly less events than the men's tour, with prize purses that were a fraction of what the men were being offered.
The men's tour even had priority over which waves they could surf: When men's and women's competitions were held at the same place, the men's heats were held when the swell conditions were at their best, forcing the women to compete in lesser conditions.
Competing for recognition in the league wasn't female surfers' only problem. Like other prominent sports industries, the surf industry hypersexualized female surfers, and surf companies offered sponsorships to athletes based more on appearance than athletic merit.
"Male athletes just have to surf well," Keala Kennelly, a big wave surfer who was among the top 10 female surfers throughout the 2000s, told HuffPost in 2016.
"Female athletes have to surf well, be really pretty, be really feminine and be between a certain age. We have a lot more requirements."
When the WSL announced a wide-sweeping rebranding in 2014, it promised to change the way it treated its female competitors and work toward equity.
And the league made good on some of those promises. In 2014, it added a pay parity in average prize money between the men's and women's championship tours and included more events for the women's tour. Two years later, the league added for the first time a women's event to its big wave surfing tour. In 2017, the league appointed its first female CEO, Sophie Goldschmidt.
The league's 2019 season will be a leap toward equal treatment for professional female surfers.
For years, Sabrina Brennan, co-founder of the Committee for Equity in Women's Surfing and a San Mateo County Harbor District commissioner, has been fighting for women to be represented and paid fairly at a legendary big wave surf contest at Mavericks in Half Moon Bay, California.
This year, Brennan and her team of female big wave surfers recruited attorneys to demand the WSL offer equal prize purses in the upcoming season's contest at Mavericks and ultimately convinced the State Lands Commission to make equal prize money a requirement to hold contests there.
Brennan welcomed WSL's announcement Wednesday.
"It's amazing what four women professional big-wave surfers, a Harbor commissioner and one pro bono attorney can accomplish," she told HuffPost.
CORRECTION: A previous version of this story misstated the former name of the World Surf League.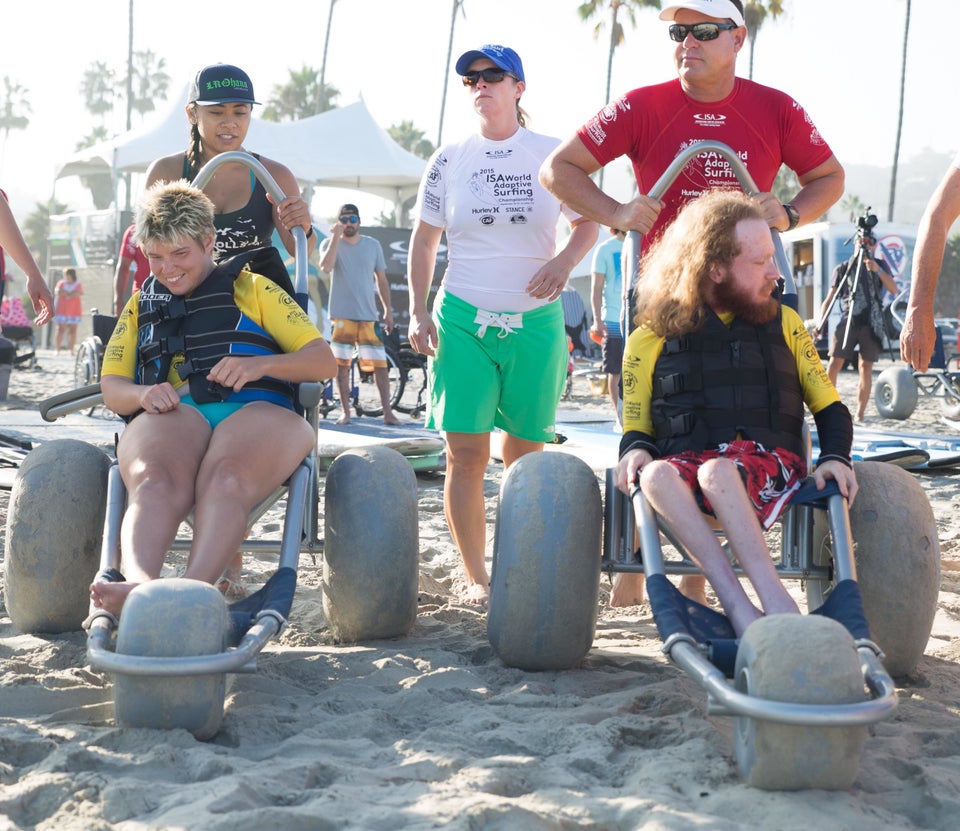 ISA's World Adaptive Surfing Championships