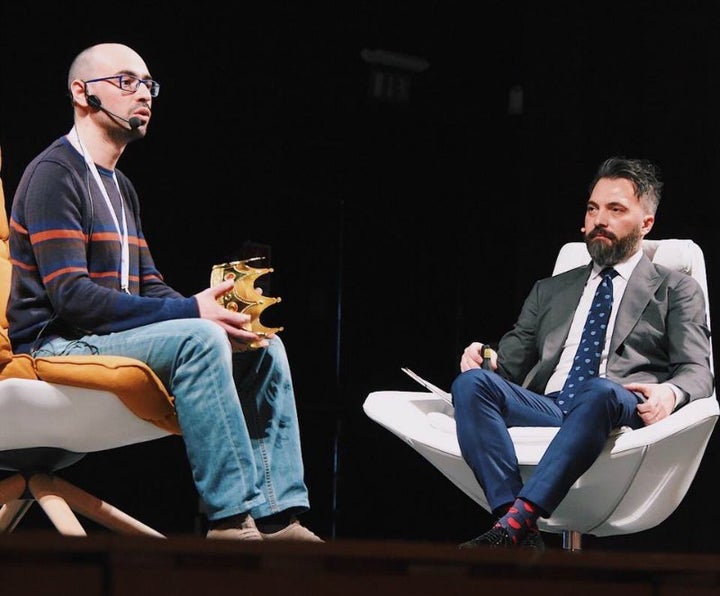 With nearly 700 attendees and more than 40 international speakers, SEO&LOVE is Italy's too-good-to-be-missed event that takes place every year in the city of Juliet and Romeo, Verona.
It's an event for content marketers, SEO specialists and digital marketers who want to learn strategies and tactics in a relaxed, fun and friendly atmosphere.
There are many events about digital and social media in Italy, mostly taking place in Milan and Rome and I know it must not be easy to plan and attract all that crowd to yet another event of the same kind.
Salvatore Russo is the mind behind SEO&LOVE, a creative guy I met a few years ago when he was still a nerd, working as webmaster, but secretely planning his next moves and nurturing his ambition.
In just 7 years he wrote 3 books, launched a blog from zero to 1M visitors per month, become 3 times father and one time grandparent: he must really know something about LOVE, so I thought to ask him to share his secret sauce with us.
This must have been a difficult challenge. Why in the hell did you organise another event which is now one of the top gathering for digital people?
"To be honest, it's as difficult as creating a blog: today everybody has become a publisher and the competitors are just around the corner. I think it's all about creating something people will love. It's the quality of what you offer and overall experience that really matter to people. My recipe is different from all other digital events: SEO&LOVE is a bit of a show, networking and learning at the same time! Further to the success of this edition, I will definitely go down that road planning a real digital show."
Who follows Salvatore knows his passion for t-shirts and his questionable taste, but I was very surprised to see him wearing a formal suit this time, albeit he unarguably looked quite crap dressed up.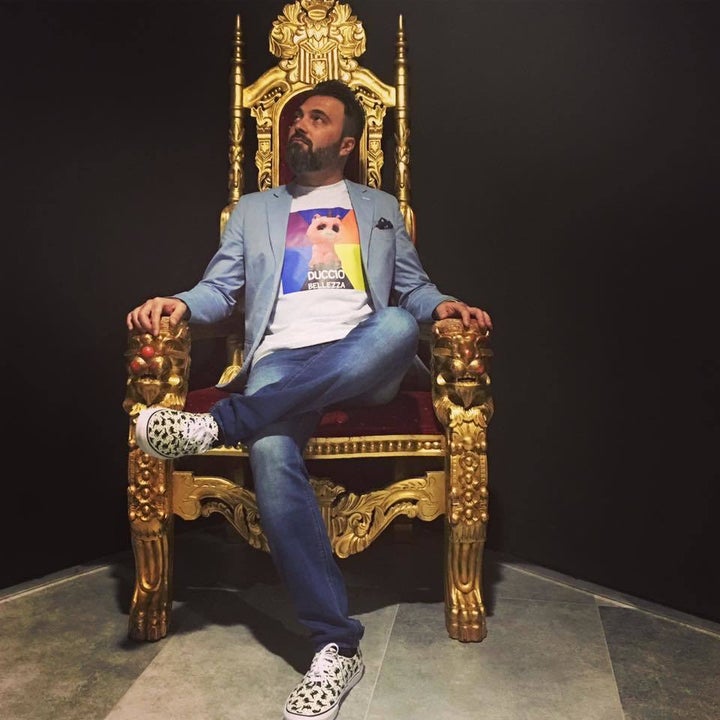 New look, new style? Are we ever going to see you again in those ugly t-shirts?
"I like changing and surprising my audience. Recently I'm a bit more into fashion, however I'm not going to give up my cool t-shirts - especially the one with a shark coming out of the box :)" (editor's note: the Webing Academy logo, the only t-shirt I can tolerate)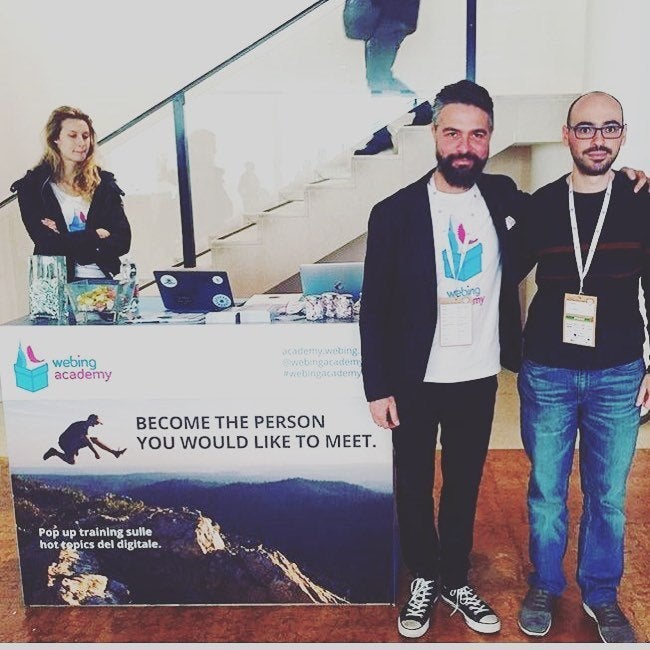 Disclaimer: formally, I was one of the organisers of the event, although I always try not to work too much, like in this case - so I basically haven't done much, have I?
"That's what people say. Actually you've been a great support behind the scenes. We also look like each other a lot - it's great having a "twin" to send to boring meetings!".
Ok this was good, I have to admit.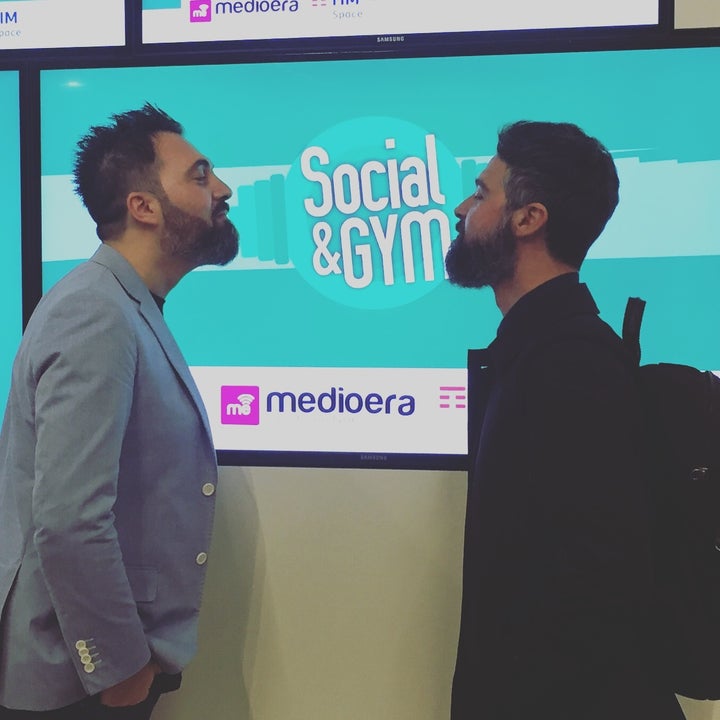 Some of the speakers of SEO&LOVE (in no particular order)
Salvatore Russo: You don't have to be stronger to win, you need a team.
Salvatore Aranzulla: Research it, study it, test it and....WIN! Always!
Cristiano Carriero: SEO&LOVE is not just a one-off event. It starts well beforehand and it continues afterwards with the collaborations started that day. I've never seen so many positive and spontaneous feedbacks: that's because of the people who joined the event but most of all because of Salvatore's amazing networking skills!
Francesco Mattucci: The king of #MannequinChallenge!
Ale Agostini: Life is too short to type - that's why Siri exists!
Riccardo Scandellari ("Skande"): Newsjacking: don't let the news pass without getting the most out of it on your social media channels!
Rudy Bandiera: Right time, right topic, right audience: bingo!
Aleyda Solis: Intent, context and immediacy: conversational queries on mobile.
Matteo Blanx: What's the secret sauce for a great digital copywriter? Being human!
Giulia Bezzi: SEO is not a boring topic: it's the art of being found on Google and getting customers.
Dawn Anderson: Tips to speed up your Wordpress site.
Lukasz Zelezny: "What are my competitors writing about?" Always keep an eye on them!
Matteo Pogliani: The influencer marketing guru, author of the best selling book "Influencer Marketing".
Massimiliano Squillace: Content comes first (then SEO of course)!
Sonia Milan: Storytelling: the story of everyone's life!
Rosa Giuffré: When someone asks me about learning digital communication, my answer is "just on the ground".
Alessio Beltrami: Content marketing' recipe: innovation and tradition mixed up together!
Special thanks to Anna Corniani for helping me with this article!
Related
Popular in the Community