Fashionable plus-size clothing -- or the shameful lack thereof -- is on everyone's minds lately. As Tim Gunn put it, "You've never seen such hideous clothes in your entire life." So isn't it about time someone calls out the designers and manufacturers for the fashion crimes they're committing against curvier women?
Thankfully, someone already is. We've recently become addicted to the Tumblr "WTF, Plus Size Manufacturers?", which was started in March with this founding mandate:
as most plus size women know, clothing fukkin sukks for us. i am going to post some of the most heinous offenders here.
And Roxy, the blogger behind the site, has been doing just that. The site is filled with example after example of the sartorial injustices being wreaked by plus-size manufacturers, retailers and designers. There are questionable clothes -- OK, seriously ugly clothes -- plus other insightful notes, like a plus-size clothing Bingo board (squares include "polyester," "rhinestones," "elastic waist" and "online only") and this observation, posted in April:
So, this picture is actually a couple of years old, but it's something that still happens. It shows the same shirt, EXACTLY the same shirt, but one is from the plus sizes and the other isn't. There is a $14 price difference. THE SAME SHIRT.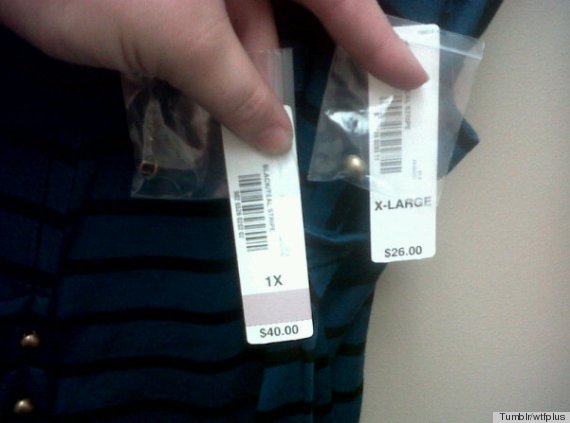 Yeah, WTF. Click over to WTFPlus.Tumblr.com to join in the good-humored outrage -- with more voices, perhaps we can get one step closer to improving the stylish offerings for plus-size women.
Some better options if you're curvy: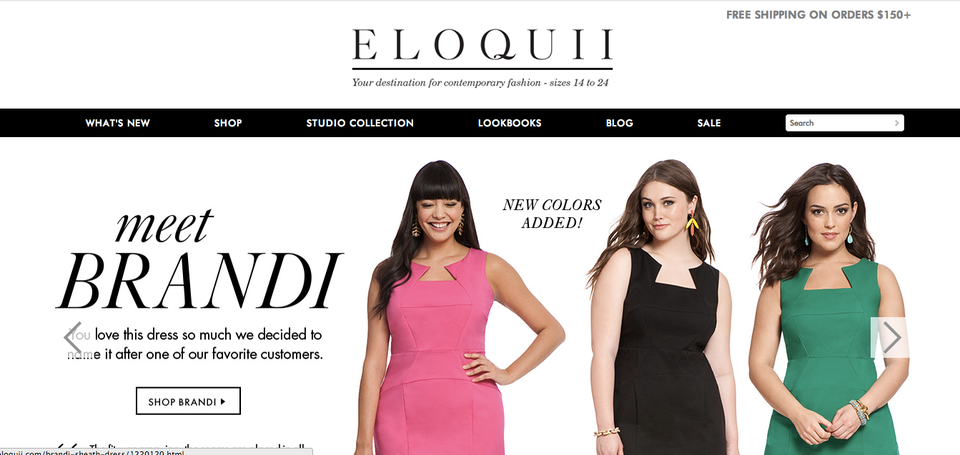 Best Stores For Plus-Sized Gals