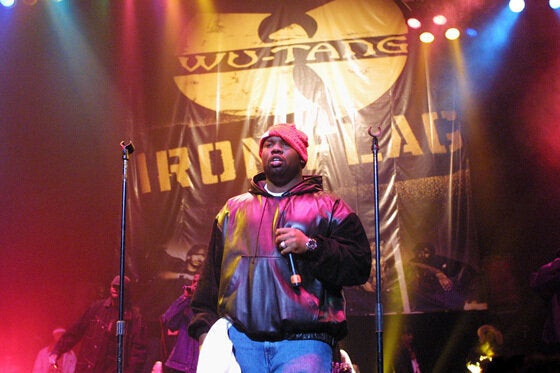 Let's say you're an aspiring rapper. And let's say you love the Wu Tang Clan (so much that your only dream is join them). And let's also say, for the sake of this example, that your name is Harold Rubenfeld. Oh no. Tough break, Harold. There's no way you'll be able to become a Shaolin master with a name like that. They've got awesome names like:
-Method Man -RZA -GZA -Ol' Dirty Bastard -Ghostface Killah -Inspectah Deck -Raekwon The Chef -And so and so forth (not actually a name, but kind of fits, doesn't it?)
Anyway, Harold would be in quite a predicament and his rapping cred would take quite a hit if not for the WU TANG CLAN NAME GENERATOR. (Sorry for the all caps, but I just got excited). We've actually found a couple versions out there and both perform the task at hand: Here and here. We're partial to the latter, as instead of a simple "enter" button it's labeled "Enter The Wu-Tang." Those cheeky bastards.
So let's put in Harold's name and enter the Wu-Tang. Voila! Harold is now "Phantom Assassin." He's now ready to enter the 36 chambers. So go ahead and try it out. Even if you're not an aspiring rapper with an unfortunate name, you too deserve to be an honorary member of the Wu-Tang Clan.
Popular in the Community