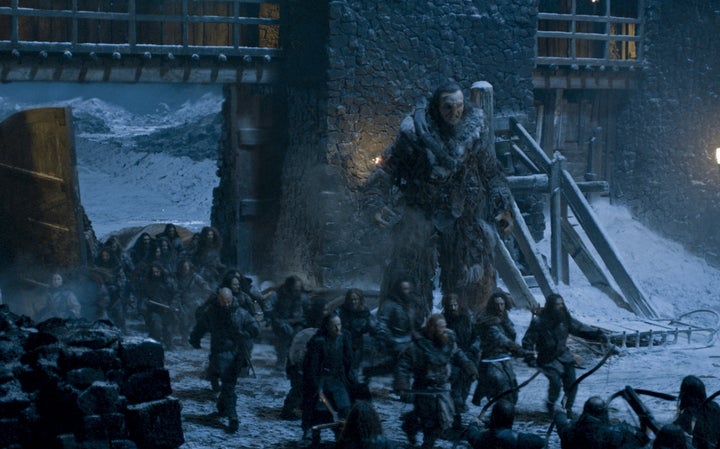 Warning: Spoilers below for "Game of Thrones" Season 6!
After Wun Wun helped the Night's Watch army take Winterfell back -- and after he suffered a progressively more traumatic series of arrow wounds -- Ramsay Bolton (Iwan Rheon) performed perhaps the only somewhat merciful killing of his horrible life, spearing the giant through the eye, ending his suffering.
And another Wun bites the dust on "Game of Thrones."
But it took a lot of work making the show's best giant -- played by 7-foot-1-inch actor Ian Whyte.
Here he is, makeup- and costume-less, just another average dude: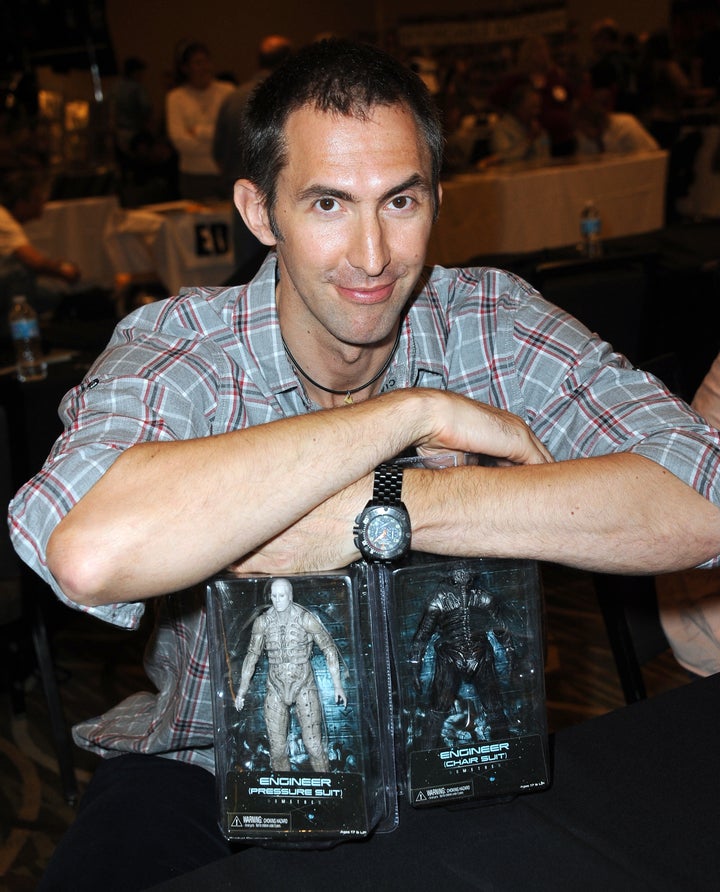 Once more, for comparison: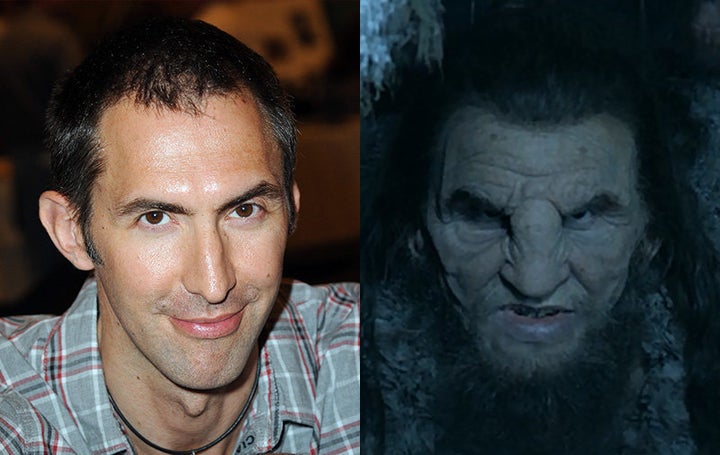 Even short scenes featuring Wun Wun took careful planning and many days of filming, crew members explain in HBO's "The Game Revealed," a five-part documentary series that goes behind the scenes in filming Season 6.
Crew members are first given storyboards of the scenes, which they use to create rudimentary animations of the action that looks sort of like a "Game of Thrones" video game. (Side note: Yes, please.) After soliciting feedback from directors and producers, the team tweaks its animation and ends up with an exact plan for each and every shot.
For his part, Whyte -- who also played Gregor "The Mountain" Clegane in Season 2 -- would head into costuming as a 7-foot man and come out walking a few inches higher. Computer effects come afterward, but he was already pretty gigantic without any special treatment.
"We wanted a large performer because somebody who would be 14, 15 feet tall would have more weight and mass to move around, and a person who's a normal size would have a very difficult time pulling that off," Joe Bauer, digital effects supervisor, explains in "The Game Revealed."
Watch the full segment below:
"Game of Thrones" airs Sunday at 9 p.m. ET on HBO.
Before You Go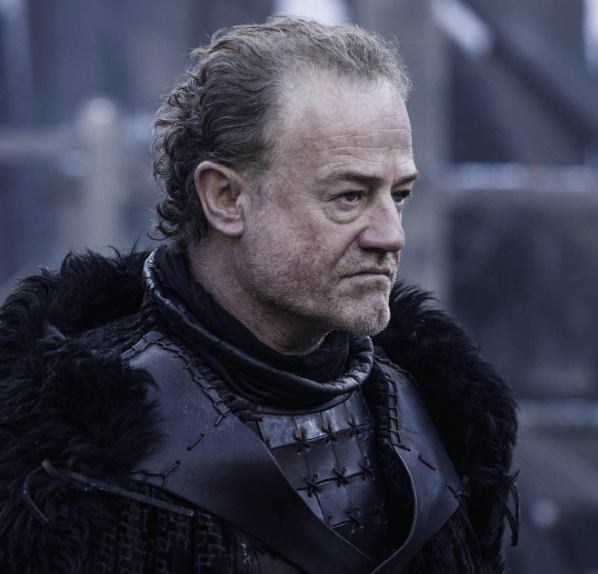 How To Pronounce The Names Of "Game Of Thrones" Characters