West Virginia Del. Saira Blair (R) said Wednesday that legislation that would ban abortions after 20 weeks "isn't about a woman's body."
The bill, HB 2568, would ban abortions after 20 weeks in West Virginia. The state House of Delegates passed the bill Wednesday by a vote of 87-12, without several proposed amendments, including one that would allow for an exemption in cases of rape and incest.
"My heart truly goes out to [rape victims]," Blair said in remarks on the House floor, according to Burdette. "However, it's unfair to punish this innocent child who has done nothing wrong."
The bill now heads to the state Senate, which, like the House, is under GOP control.
West Virginia Gov. Earl Ray Tomblin (D) vetoed similar legislation in 2014, saying that bill restricted "the physician-patient relationship" and that it was "unconstitutional."
Tomblin spokesman Chris Stadelman told HuffPost Wednesday the governor has yet to see a final version of the bill, but if it contains the same restrictions as the one introduced in 2014, Tomblin would likely issue another veto. However, his veto could be overruled by a simple majority vote.
At least one delegate who supports HB 2568, Lynne Arvon (R), doesn't seem worried about its constitutionality.
Arvon: "I feel very strongly this is a law we have to pass." Regarding constitutionality: "I don't care." #wvlegis

— Whitney Burdette (@wburdette_DM) February 11, 2015
Margaret Chapman Pomponio, executive director of the reproductive health organization WV FREE, said it's "particularly dismaying and disheartening" to hear those kinds of comments because the state's legislators take an oath to uphold the Constitution when they're sworn in.
"And some of these delegates are new," Pomponio said. "They recently took that oath of office, so it should be fresh in their minds."
Blair, who is 18, was elected in November.
Pomponio noted that the West Virginia section of the American Congress of Obstetricians and Gynecologists says the idea that a fetus can feel pain at 20 weeks, as the bill's supporters maintain, is "not based on sound science."
"The statement 'substantial medical evidence recognizes that an unborn child is capable of experiencing pain by not later than 20 weeks after fertilization' is not accurate," the group said in a letter earlier this month.
Del. Stephen Skinner (D) cited ACOG's letter while speaking out against the bill, noting that fetal pain is unlikely before the third trimester, according to Zack Harold, managing editor of the magazine West Virginia Focus.
Pomponio argued that the legislation doesn't take into account how a woman's body actually works.
"I think that the legislature frankly is very confused about how a woman's body functions and what the function of the legislature should be, with regard to a woman's healthcare," she added.
Before You Go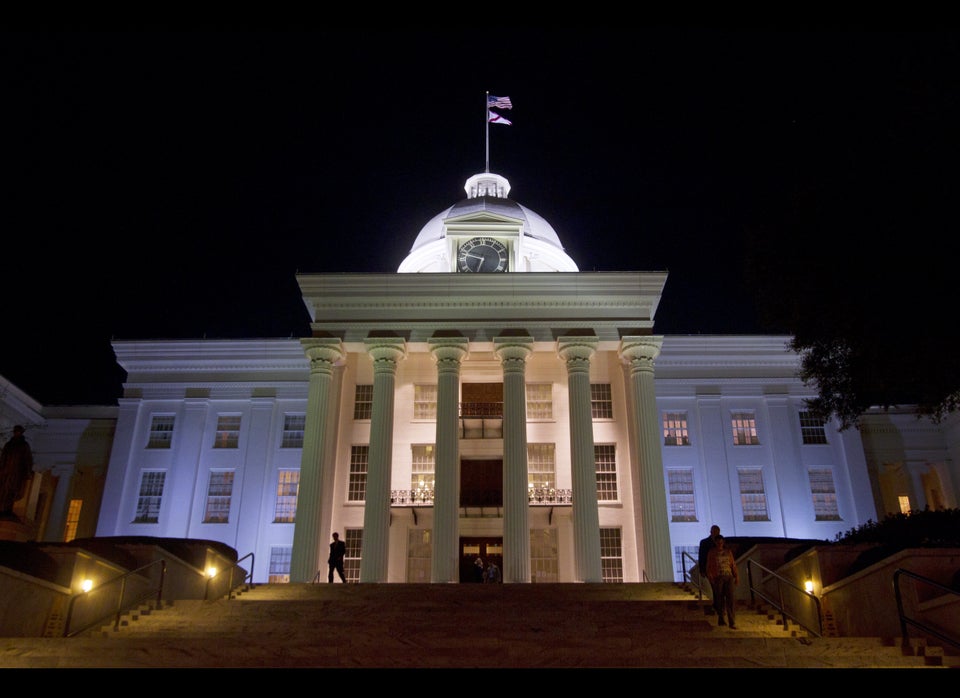 U.S. State Capitol Buildings
Popular in the Community