World Wrestling Entertainment Superstar Darren Young surprised a TMZ cameraman when he came out as gay during an impromptu interview at Los Angeles International Airport.
A videographer stopped Young while he was getting his bags at LAX Wednesday and asked the 33-year-old if he thinks a gay wrestler could be successful within the WWE organization.
"Absolutely," Young said, laughing. "Look at me. I'm a WWE Superstar and, to be honest with you, I'll tell you right now, I'm gay, and I'm happy. Very happy."
The cameraman was stunned and told Young he had no idea, to which the wrestler said he doesn't think his sexuality should matter.
"I guess if you want to call it 'coming out,' I really don't know what to say it is," he said. "I'm just letting you know that I'm happy [with] who I am, I'm comfortable with myself, and I'm happy to be living the dream ... Some people might not like it. Some people will like it. I'm here to please myself. I'm here to be happy ... I'm hoping to make a difference. It's very important to me to make people understand that someone's sexual preference shouldn't really matter. It should be about the person."
Wrestling blogs exploded with news of Young's coming out. He is said to be the first openly gay male wrestler actively participating in the professional sphere.
A representative for the WWE said the wrestling organization is proud of Young for coming out.
"WWE is proud of Darren Young for being open about his sexuality, and we will continue to support him as a WWE Superstar," read a statement sent to The Huffington Post Thursday. "Today, in fact, Darren will be participating in one of our Be A Star anti-bullying rallies in Los Angeles to teach children how to create positive environments for everyone regardless of age, race, religion or sexual orientation."
Young began wrestling professionally in 2002 and joined the WWE in 2005, according to Larry Brown Sports. He is currently teamed with Titus O'Neil to form the Prime Time Players. He is currently in LA for the SummerSlam event.
In April, Washington Wizards player Jason Collins became the first professional male athlete actively playing in one of the country's major leagues to reveal he is gay. Other notable pro athletes to come out include boxer Orlando Cruz, San Francisco 49er Kwame Harris and rugby player Gareth Thomas.
Before You Go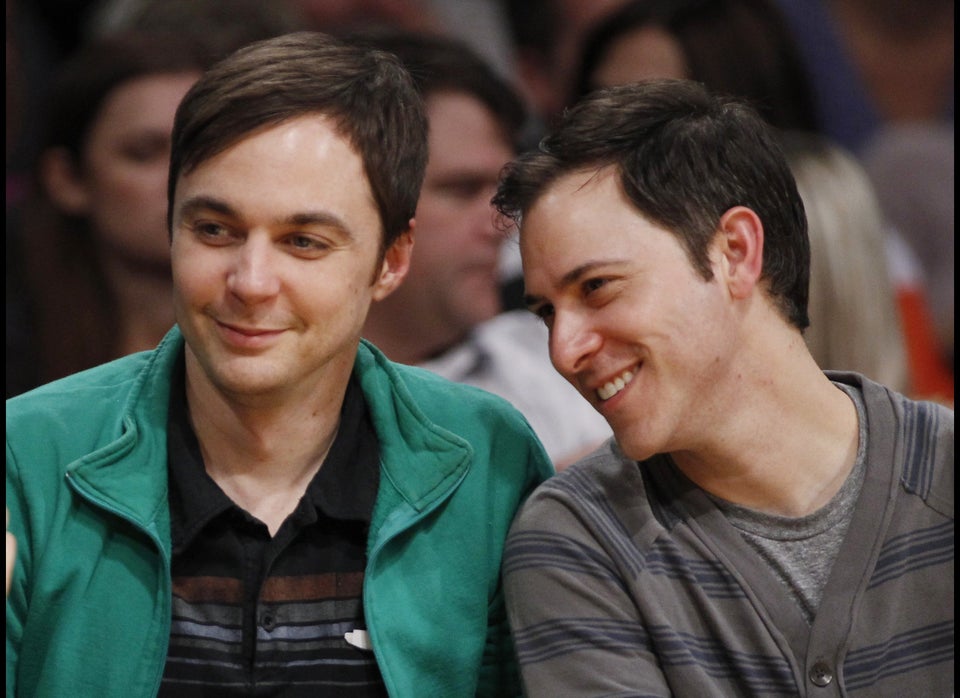 Celebrities Who Have Come Out As LGBT
Popular in the Community