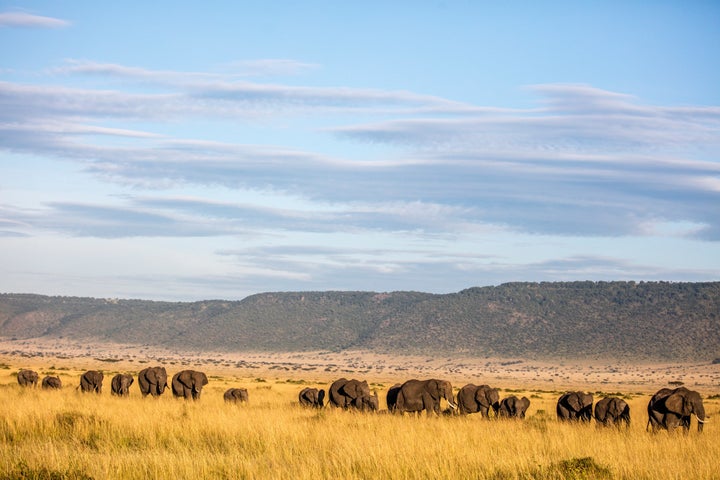 Catching poachers is a risky business. They're often heavily armed, engage in what's been likened to guerrilla warfare and operate under the cover of night, shooting, poisoning and snaring the world's most vulnerable wildlife into near extinction. But a new project led by the World Wildlife Fund hopes to change all that, hunting the hunters with military-grade technology that can literally see in the dark.
For the past nine months, the conservation group has worked with wildlife rangers in Kenya's Maasai Mara game reserve on trials of a new thermal imaging camera mounted to the back of a truck. With the new technology ― which reads body heat ― rangers can see poachers though pitch black, a mile in any direction, tell what kind of weapons they're carrying and, most importantly, catch them before they kill anything.
"People are saying, 'How can you find me, how can you see me at night?'" said Colby Loucks, head of the WWF's Wildlife Crime Technology Project. "Before we used these cameras, rangers were just guessing where poachers would be. They'd hide in the grass with their flashlights and frankly poachers would often outrun them. Now you can see them a mile away, radio the rangers and say, 'Just go this way.'"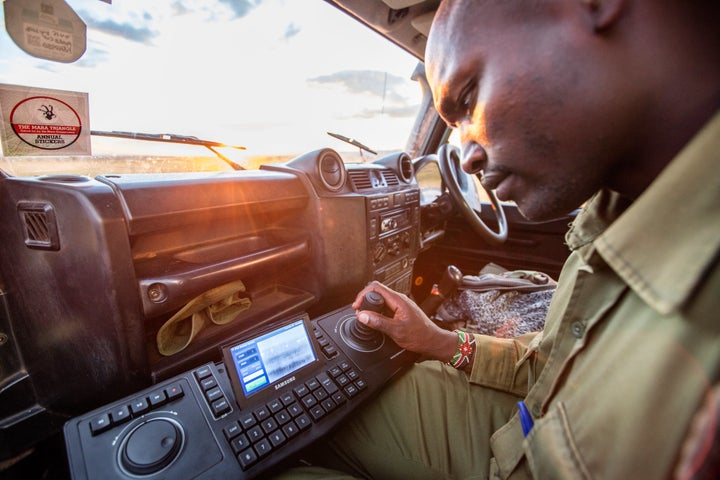 The project has already saved animals' lives.
More than two dozen poachers have been caught using the technology, part of a collaboration with a thermal imaging company called FLIR and paid for in part with a grant from Google.
"The last three people our team arrested were flabbergasted as to how they were detected," Brian Heath, director of the Mara Conservancy, said in a statement. "Normally they simply sneak away when an ambush is sprung and avoid detection. Now, their heat signatures are picked up by the thermal camera. We're catching them."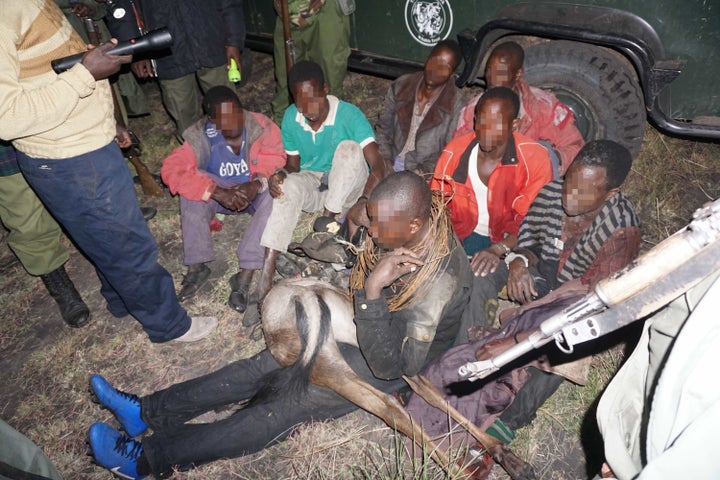 Earlier this year, Kenya lit a $100 million bonfire with the ivory from some 10,000 elephants in the largest public burn of animal parts in history. Officials said the move was a strong statement to poachers ― and the markets that still purchase ivory ― that these unsustainable rates of killing wouldn't stand. The country also drastically increased punishments for poachers, with some crimes warranting life imprisonment.
Loucks said the group has already started tests to use the thermal imaging cameras on drones, and the WWF hopes to expand the program to other regions in Africa and Asia.
"We need to use as many tools and ideas to stop poaching as we can put into place, and the sooner the better," he said. "This can stop poaching and this can make a dent."
Support HuffPost
The Stakes Have Never Been Higher
Related
Before You Go
Wildlife Photographer Of The Year 2016
Popular in the Community