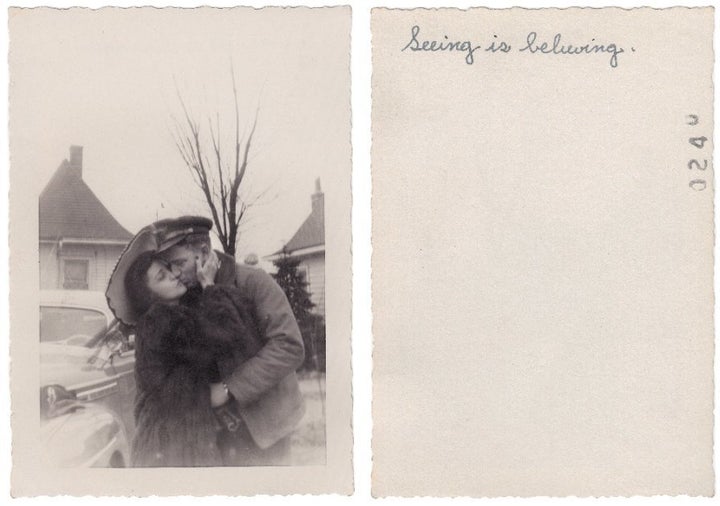 I have an unusual hobby: I collect pictures of people I don't know. It started when I was a kid growing up in South Florida, the land of junk stores, garage sales, and flea markets, as a kind of coping mechanism. Despite my best efforts to avoid them, I often found myself dragged along on interminable Sunday afternoon antiquing expeditions, where occasionally, down dim and dusty aisles crowded with needlepoint portraits of Elvis and moth-eaten sport coats -- a veritable Hellscape for any boy of 13 -- I would discover a box or two of yellowing snapshots. I spent hours sifting through them, the gray faces of people long dead blacking my fingertips, not because I wouldn't rather have been doing almost anything else, but because it was more fun than helping my grandmother hunt for bargains on dime novels and lightly-used socks.
What interested me about the photos -- even more than the images themselves, at first -- was that they were available for sale at all. Some days I would find what seemed like entire family trees, torn from once-treasured albums and dumped in disorganized bins, selling 10 for a dollar. I wondered how people could give up pictures of their great-grandparents for complete strangers to paw through -- or why complete strangers would want them.
Talking Pictures [It Books, $16.99] is a collection of such photos; some from my collection and many from other collectors across the country. These are found images from the past--men, women, and children pulled from obscurity, posing for unknown cameramen. Yet, upon closer inspection, each image reveals something greater--an inscription that has the ability to open up a new world.
Have a look at 8 of the photos I've found, all from the World War II era: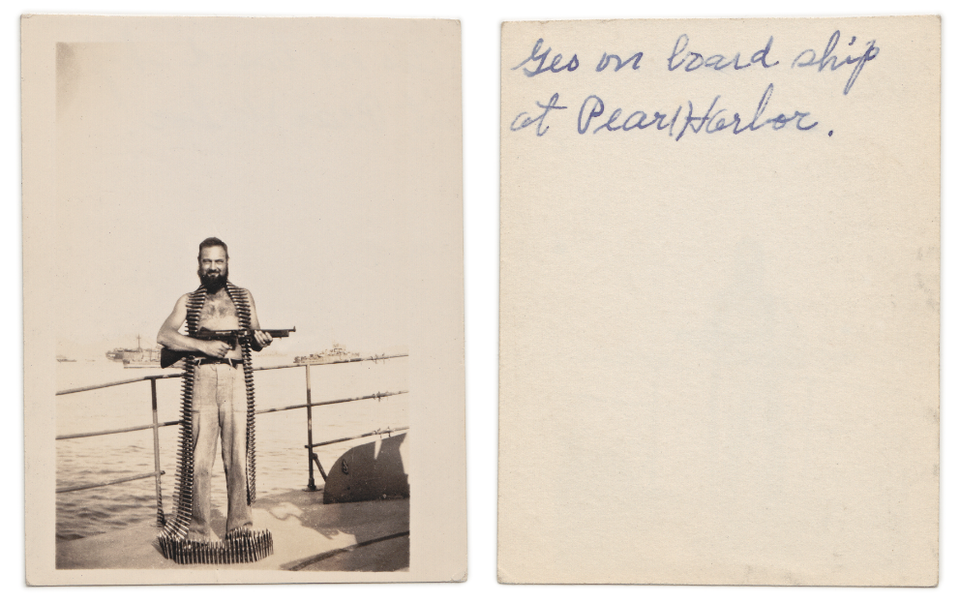 8 Intimate, Beautiful WWII Photos
Related
Popular in the Community